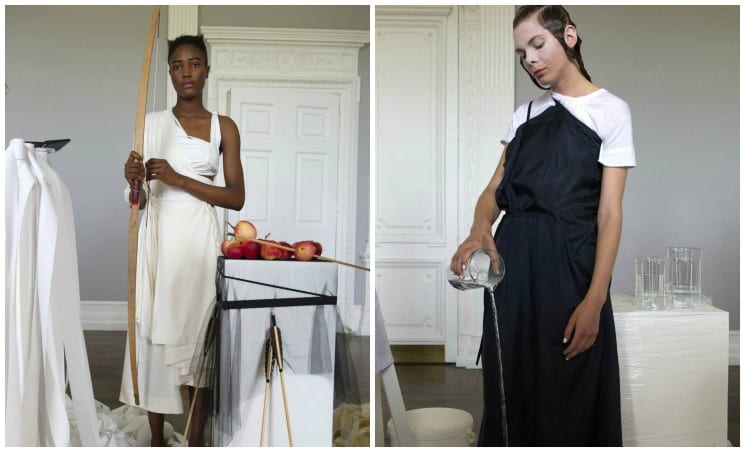 It was only a matter of time before we were presented with a Brexit-fuelled collection at London Fashion Week and that's exactly what we got with the Phoebe English SS17 presentation. Just seven looks made up the collection, paring it back to the the most necessary and giving each look focused attention.
Each look was almost as though a costume, dressing seven different characters that represented the days leading up to Brexit, and those immediately after it. There was the archer, the water bearer, the enquirer, the smuggler, the chanter, the strangler and the mourner – leaving no guesses to English's view on the UK's decision to leave the European Union.
This was a monochromatic collection, made up of draping, asymmetric hemlines, loose silhouettes and twisted shirts; the final look – the mourner – being a long black tulle dress and veil, complete with a slightly eerie bouquet of flowers.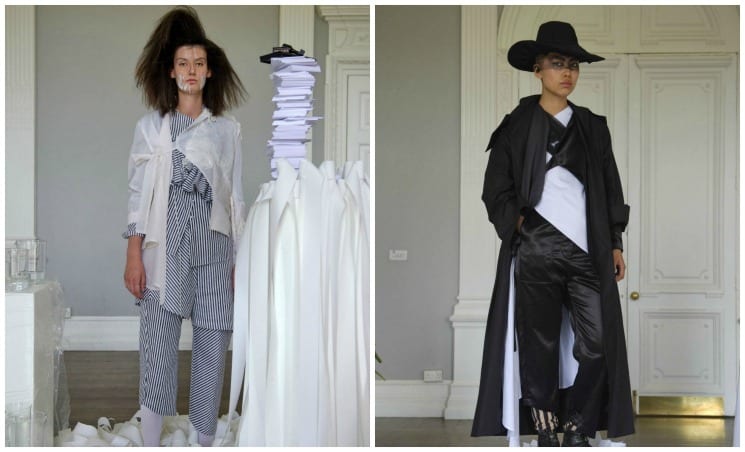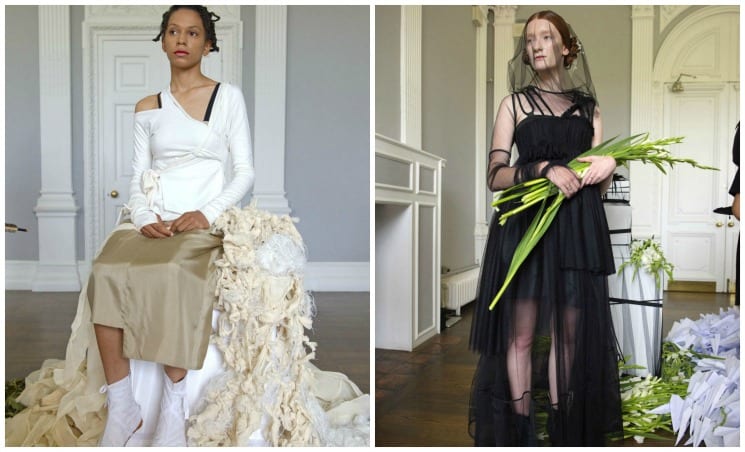 Words by Angharad Jones. Images property of Phoebe English