Whether you have been gracefully traversing the cobbles at Somerset House or enjoying the live streams of the shows from the comfort of your sofa, the amount of new collections and trends can be somewhat overwhelming. To help you to make the most of Autumn trends now, we have put together a cheat sheet of the most prevalent trends that we've spotted at London Fashion Week along with handy tips of how to wear the trends this season. After all, it's always good to stay ahead and lead the way.
The Seventies
After bursting onto the runways for Spring/Summer, there are no signs of the seventies trend slowing down for Autumn/Winter. Flares, suede, polo necks, bohemian prints and flowing fabrics were all in abundance on the catwalks as well as spilling out into street style.
How to wear the seventies trend: You probably have pieces in your wardrobe that will fit seamlessly into the seventies trend, supplement these with new season pieces to really bring the decade into the modern day. Floral prints, suede button down skirts, denim flares and shearling are a simple way to introduce the trend to your wardrobe.
Which designers featured this trend? We spotted the seventies popping up in some way or another in pretty much every AW15 collection but Burberry, Paul Smith and Alexander McQueen were leading the way.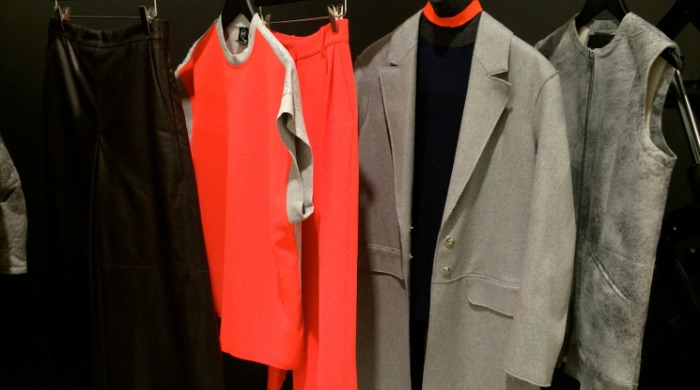 Polo Necks
Though this trend fits beautifully into the seventies trend, it deserves a section all of its own. The humble polo neck popped up in so many collection over London Fashion Week that it couldn't be ignored. Perfect for the cold, British weather what better way to escape the elements and stay on trend?
How to style a polo neck: Layer up. Polo necks look great layered under shirts, jumpers or pinafore dresses. This also means you can play with colour or print that you wouldn't necessarily wear head to toe, try pairing a tangerine orange polo neck with a dove grey pinafore for ultimate A/W 15 style.
Which designers featured this trend? Polo necks were spotted everywhere from Alexander McQueen to Margaret Howell and every one in between, actually, we can't think of a collection that didn't feature a polo neck.

Fur, Fluff and Pomp
The influence of fur (both faux and real) was evident both on and off the catwalk, we spotted it everywhere from the shows to the street solidifying it as a continuing trend for Autumn/Winter.
How to wear faux fur: If you're feeling experimental opt for a coloured faux fur jacket, they're great for throwing on over an otherwise every day outfit for added oomph. Alternatively, if you don't want to commit to the trend wholeheartedly; a faux fur scarf or bag is the ideal entry into this trend. Layer over a blazer or leather jacket to tick all the boxes for A/W 15 trends.
Which designers featured this trend? Henry Holland made a statement with brightly coloured Mongolian wool whereas J. JS Lee featured minimalist faux fur around collars to create a chic entry into the trend.

Double Check
Check fabric and tartan are always spotted on the A/W catwalks but this season we saw checks in a whole new light. From subtle check prints at Paul Smith through to acid house tartan within the Aspinal X Etre Cecil collaboration, we guarantee you'll be investing in checks and digging out your vintage kilts by the time September rolls around.
How to style check and tartan: When you're selecting your check, make sure the colour suits your skin tone, burgundy looks great with dark hair whereas winter pastels will suit blondes, but play with checks and find the perfect shade for you. The beauty of check and tartan is that it involves a few different colours so the styling possibilities are endless, you can go head to toe tartan with a checked suit or opt for a pleated mini skirt paired with a plain t-shirt and over-sized coat, it just depends on how you feel. Channel Cher from Clueless for optimum results.
Which designers featured this trend? Checks were rife throughout the AW15 collections from hot pink checked print at House of Holland and classic tartan with a twist at Le Kilt to subdued tartan at Paul Smith and vibrant checks at Aspinal X Etre Cecil.

Leather
Leather is always a key component of the Autumn/Winter collections, featuring in every type of clothing from shoes and accessories to culottes and jackets. Leather is showing no signs of disappearing this A/W with the majority of designers featuring the fabric in some form within their collections.
How to wear leather: Invest in a classic leather biker jacket to start your love affair, a leather jacket is incredibly easy to slot into your wardrobe and can be easily dressed up or down. Whether you pair it with a classic white t-shirt and skinny jeans or an evening gown, it won't look out of place.
Which designers featured this trend? Leather featured heavily within the Daks, Belstaff and Alexander McQueen collections with nods to motorcycle culture and design.

In The Navy
We adore navy here at Coggles so the plethora of navy options in the AW15 collections had us weak at the knees. A beautifully stylish and classic shade, navy is often overlooked for black but it could be replacing the iconic colour for your A/W 15 wardrobe.
How to wear navy: Navy is the perfect alternative to black, it suits pretty much every skin tone and is as forgiving as an all black ensemble but with a little more warmth. Opt for different, complementary shades of navy to complete your outfit, or if you just want to dabble, opt for dark indigo jeans and a shirt layered with a grey, wool blazer to lift the look.
Which designers featured this trend? We spotted a fair few designers incorporating navy into their AW15 collections including Jasper Conran, Margaret Howell and J. JS Lee.
Eighties Glam
The seventies are having a moment, there's no way we can escape that. But some designers have hopped into a time machine and fast forwarded to the eighties opting for glam punk influences and retro inspiration.
How to wear the eighties trend: It's not quite the time for power dressing and shoulder pads but turn to the glam punk side of the eighties with retro print, electric colour palettes and textures. Think slogan tees, ripped denim and experimental knitwear.
Which designers featured this trend? Sibling and JW Anderson lead the way with the eighties trend, a mini trend this season but we expect it to blow up for A/W 16, watch this space.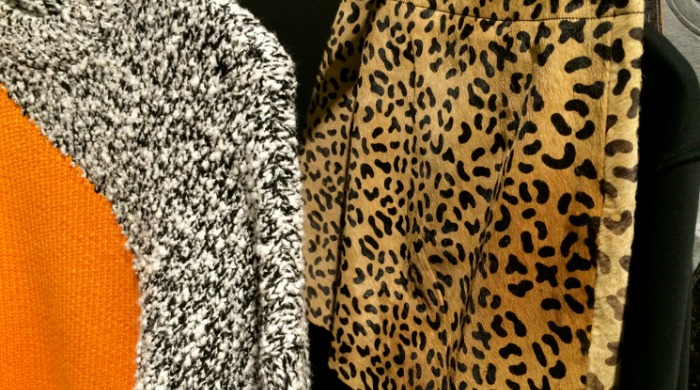 Tangerine Orange
Orange has been resurrected from the last Autumn/Winter season in a new, tangerine shade. Spotted in a variety of collections for A/W 15, this bright, fresh shade of tangerine is ideal for brightening up your winter wardrobe.
How to style orange for Autumn/Winter: Start with an accent colour by layering up tangerine with slate grey, navy or black to introduce the trend into your wardrobe. Take it up a level by colour blocking with a tangerine knit or 3/4 length culottes but if you're not feeling quite so bold, opt for a tangerine orange handbag, the ideal entry into a trend.
Which designers featured this trend? Tangerine was everywhere from David Koma and Alexander McQueen to Vivienne Westwood, it's a sure fire hit for AW15.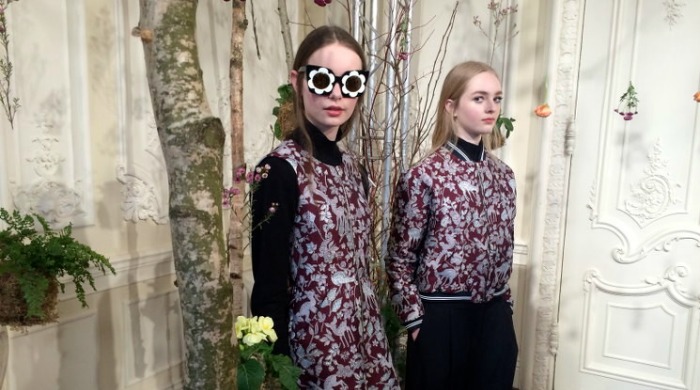 Winter Florals
As common place as they are for Spring, winter florals continue to make an appearance. Imagine William Morris style floral prints in autumnal shades and you have the trend down.
How to wear winter florals: This is a trend to be played and experimented with, from full floral skirts to jumpers there are so many ways to wear this trend. Opt for darker shades and baroque florals to do this trend justice. Velvet, luxurious silk and wool are perfect for this trend.
Which designers featured this trend? We spotted winter florals in a myriad of collections including Preen by Thornton Bregazz, Holly Fluton, Bora Aksu and Markus Lupfer to name but a few.
Words by Clare Potts. Images property of Style.com and Clare Potts.