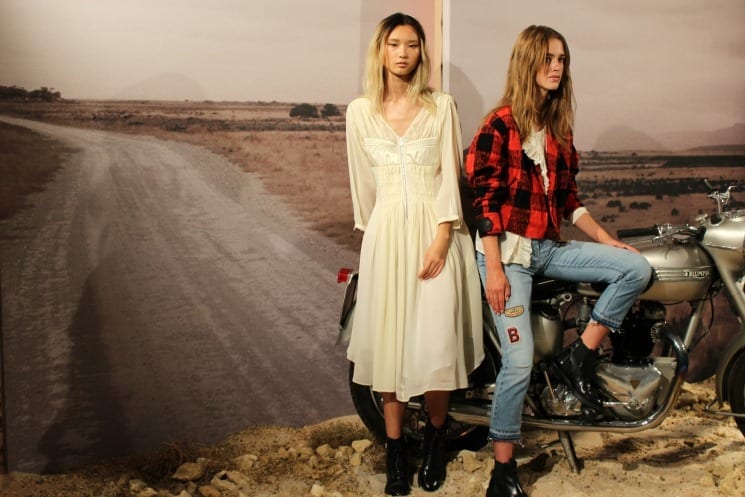 Each season, Belstaff looks back to its rich history and those iconic individuals that have paved the way for others, knocking down societal norms as they go. Having dressed everyone from the military to motorcyclists, Belstaff has a distinct look that is constantly centred on the adventurer, the free spirit, the boundary breaker.
The Belstaff SS17 collection took inspiration from sisters Augusta and Adeline Van Buren, who at 24 and 22 respectively, rode 5,500 miles by motorcycle across America and campaigned for women to be able to serve in the US armed forces. It was 1916 at the time; this year marks the centennial anniversary.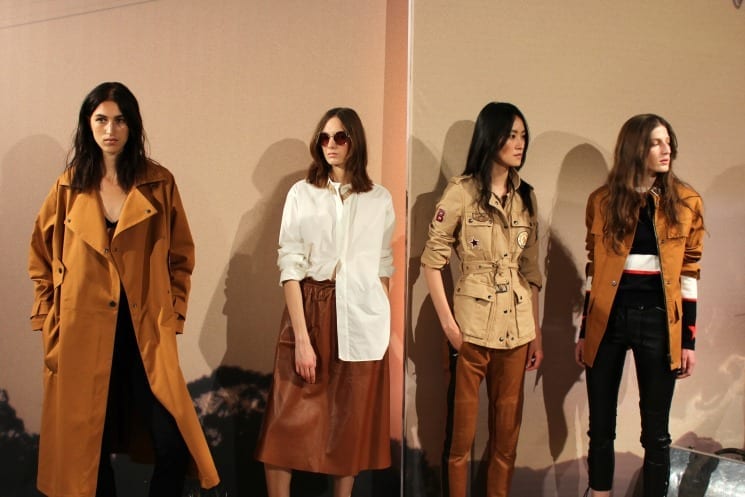 The collection pays reference to the clothes they wore on the trip; the long dispatch riders coats, the rich cognac-coloured, buttery-soft leather skirts and trousers and the sand-coloured boiler suit among them. These tough styles were offset with delicate feminine styles – silk Georgette dresses that hang off the body and crisp white shirt dresses – expressing the sisters' strength and femininity throughout.
This wasn't the only Belstaff collection to be showcased this London Fashion Week – after the deserts of the States came the English countryside, with Liv Tyler's second capsule collection for the brand. Inspired by the late 1960s/early '70s, Tyler took Belstaff's military aesthetic and gave it a softer, free-spirited feel with a rock 'n' roll edge – think Marianne Faithfull and Anita Pallenberg.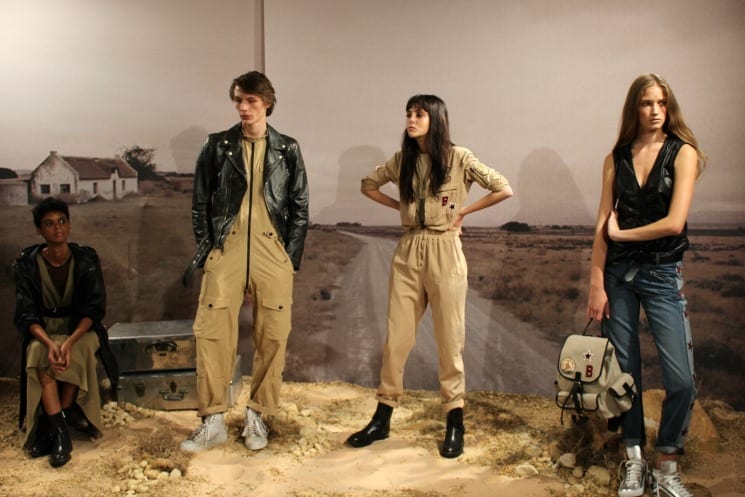 Jumpsuits came in delicate floral or polka dot print, worn with cropped leather jackets and loose cape-like coats, with the most stand-out look from the collection being a sage-green suede suit of A-line mini skirt and matching jacket.
Shop the Belstaff women's collection on Coggles >>
Shop the Belstaff men's collection on Coggles >>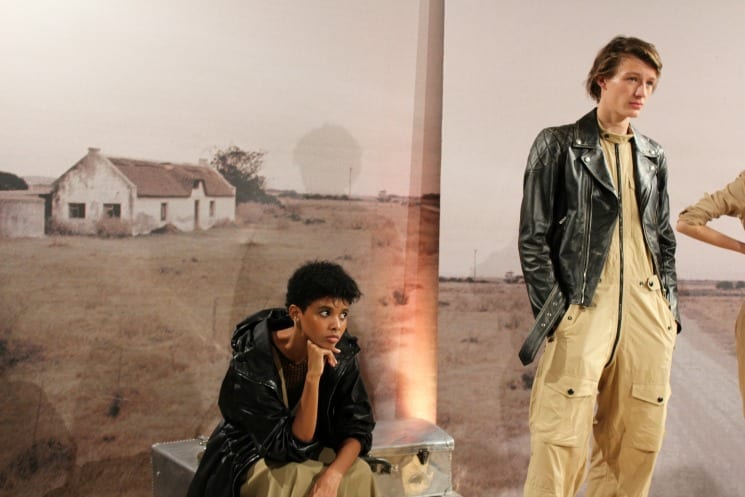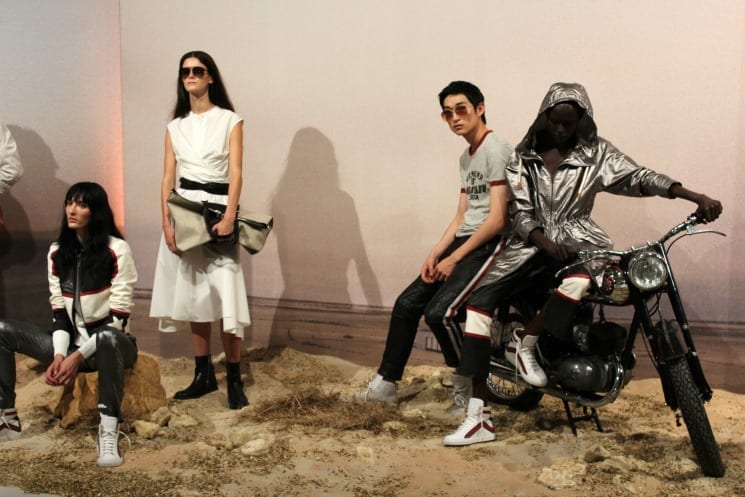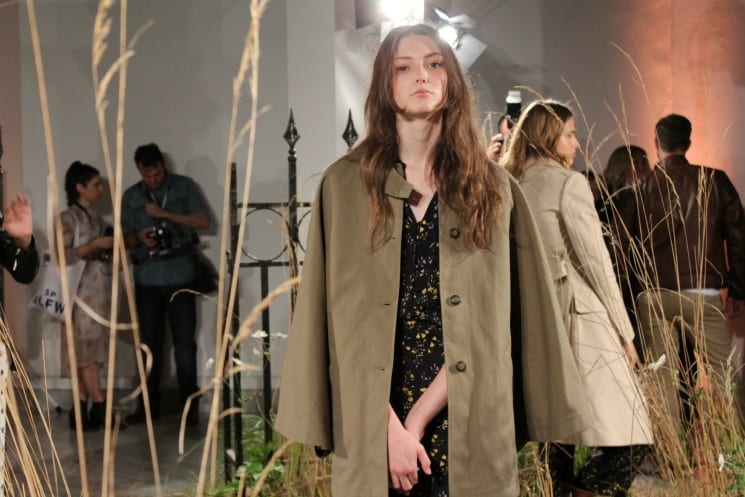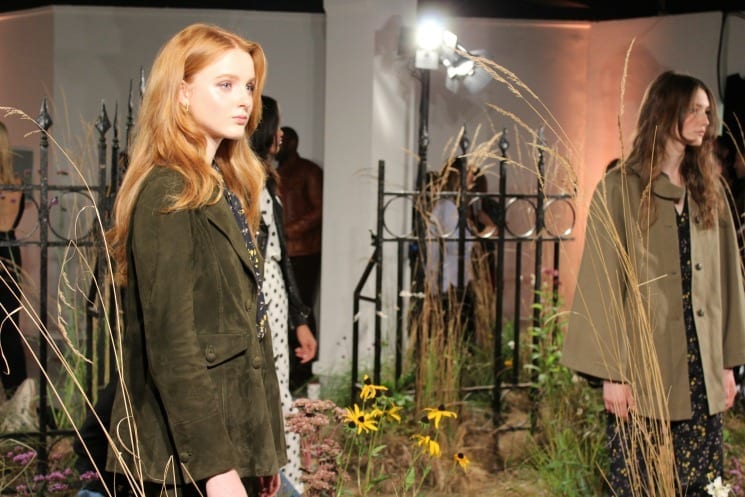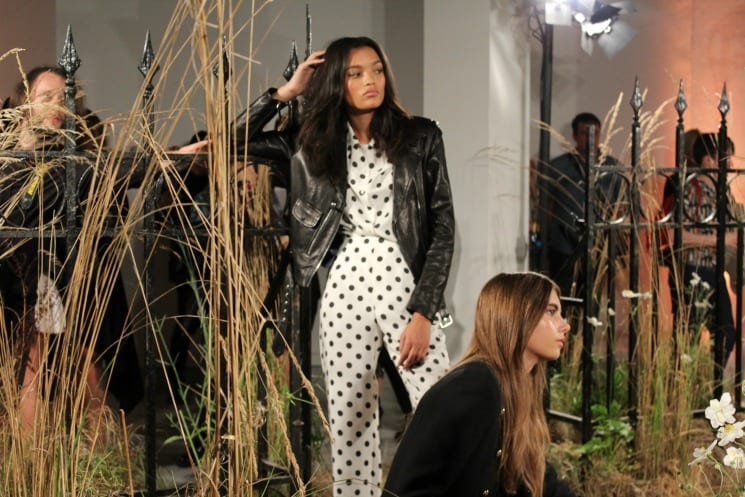 Words and images by Angharad Jones