We want to introduce you to 4SDesigns, the prodigy from Angelo Urrutia, the fashion designer all designers look too. With nearly 20 years at Nepenthes and Engineered Garments, he is renowned for his fabric expertise and unique constructions.
Setting up 4SDesigns in 2019, to combine American sportswear fit for European catwalks. Here's everything you need to know and Angelo Urrutia and 4SDesigns…
Who is Angelo Urrutia?
Angelo Urrutia is THE old-school New York designer who combines old money with the highest-quality streetwear. Describing Ralph Lauren as King, Urrutia doesn't design your typical streetwear, he is a fashion encyclopedia and creates revolutionary structured clothing with an urban aesthetic.
In his earlier life, his mother, uncle and cousin fled from Salvador, because of the civil war. His father was a desaparecido – never found and their family home was bombed 3 days after they left. His mother carried him through Mexico, to Texas and then to New York where her sister lived. He moved around a lot as a child, living in every one of New York boroughs, but for the majority of his childhood he grew up near long island where it was safest.
Urrutia describes fashion and the clothes he wore as his armour and talking point with his peers. Skipping school while his mother worked he explored the shops, art galleries and museums of Manhattan. Dabbling in a few things 'he shouldn't have been doing' he started buying clothing and styles that he hadn't had access to before.
Later joining the meticulous designer Daiki Suzuki at Engineered Garments, Urrutia helped produce one of the best American brands of the past twenty years. Engineered Garments takes relatively straightforward concepts from classic American sportswear, military and uniforms, and retools them into something extraordinary.
Needing to take a break, he left the EG and Nepenthes and decided it was time to share his story and launch his own brand. Depicting a similar idea, to take American fashion and add a European influence.
4SDesigns DNA
Urrutia's aim is not to create luxury clothing, but the highest-quality clothing. He wants people to put his clothes on and feel good, he wants people to put his clothes on and wear them forever. With that said, he set out to produce his collection in Italy referencing if it said 'Made in Italy' on the label you could count on it being the best.
Launching 4SDesigns in 2019, there were some larger hurdles to navigate but luckily he got his fabric orders in before lockdown began, and someone from his team based in Italy was granted special permission from the government to visit factories, where production was underway.
Coming from 'The city that never sleeps' the turnaround times were a learning curve however, he managed to perfect his Fall Collection within an inch of its life. The collection was full of technical fashion and niche menswear pieces. Including jacquard camp shirts, Ventile (100% cotton) cloth poncho and an iconic pair of lurex tweed shorts (Chanel for the boys). Inspired by his great appreciation for Chanel and what Coco Chanel did for women.
I think Chanel is the most amazing independent company in the world, a Chanel jacket is constructed with horsehair. It's this tweed that's still done by hand at times. There's a chain sewn at the bottom of the hem, so it hangs perfect no matter what.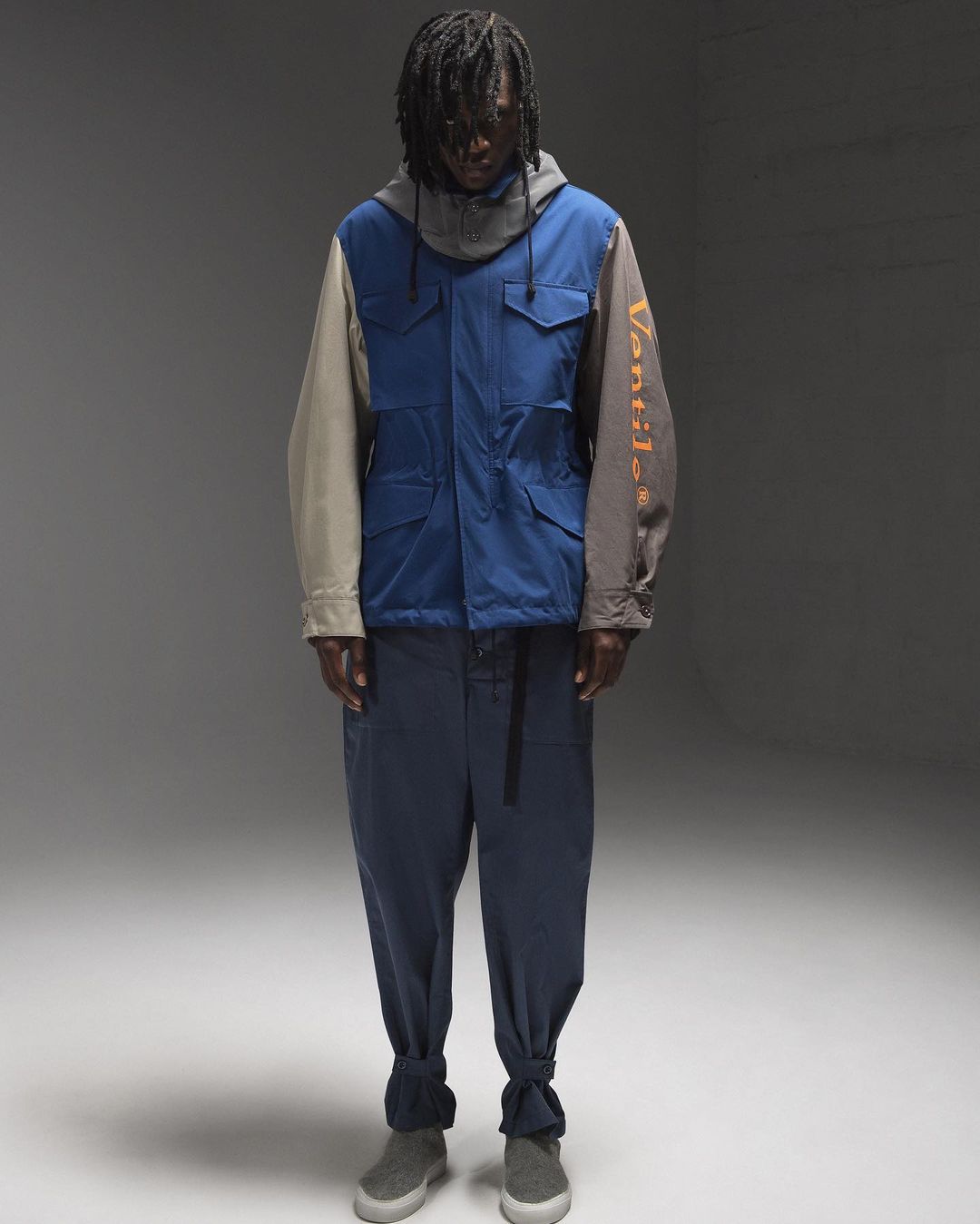 4SDesigns isn't your typical streetwear brand — it is nothing less than a new kind of style universe. Providing the kind of contemporary American sportswear that young people line up to buy, only made using techniques and construction that you see from the heritage European fashion houses. 
What does 4SDesigns stand for?
The name 4SDesigns comes from the idea of 4 seasons, Urrutia eventually wants to create collections for every season. The brand was originally called 4 Station Designs but was abbreviated to 4SDesigns.
Written by Holly Thompson
Featured Image Credit – @4sdesigns_