In the heart of Palm Springs' Design District is Workshop Kitchen and Bar, a restaurant that dedicates as much to its design and sense of community as it does to the food it serves.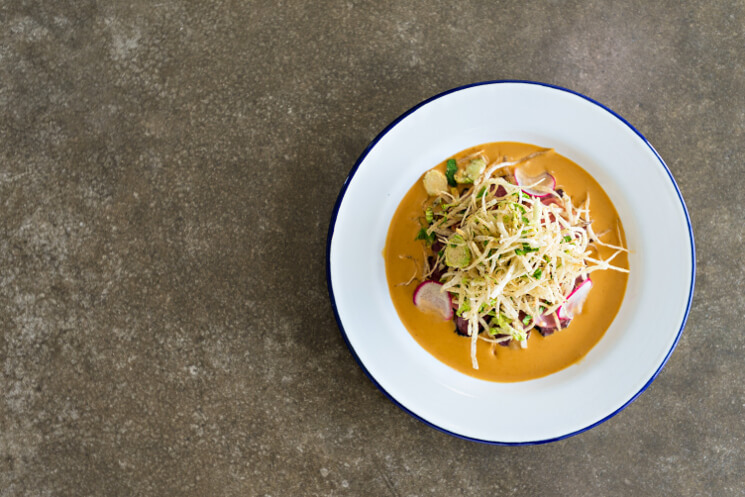 In a building that dates back to 1926, Workshop blends modern industrial design with a locally-sourced, seasonal menu inspired by both American classics and flavours sourced from further afield – think Texas Redfish, pork cheek fries and foie gras French toast.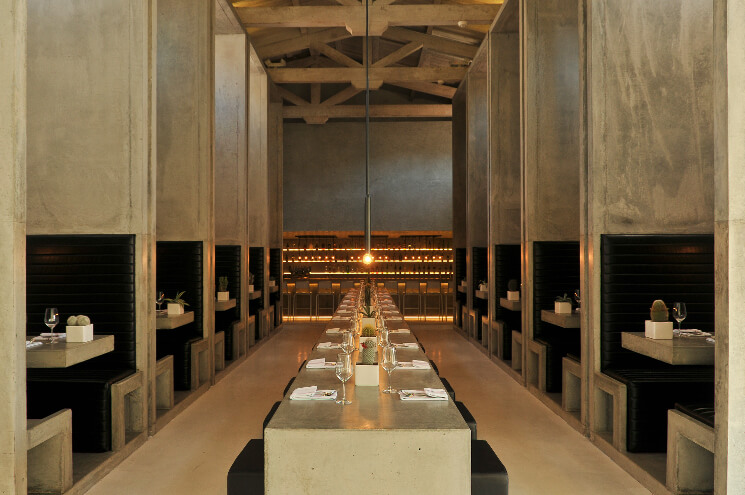 The interior, designed by SOMA Architects, took elements from brutalist design to create a space that was minimalist, raw and full of impact. Featuring private booths and a long community table, the result is a restaurant that is warm, inviting and intimate when the occasion calls for it. It's a design that works; in 2015 the restaurant became the first in Palm Springs to win the James Beard award for Outstanding Restaurant Design.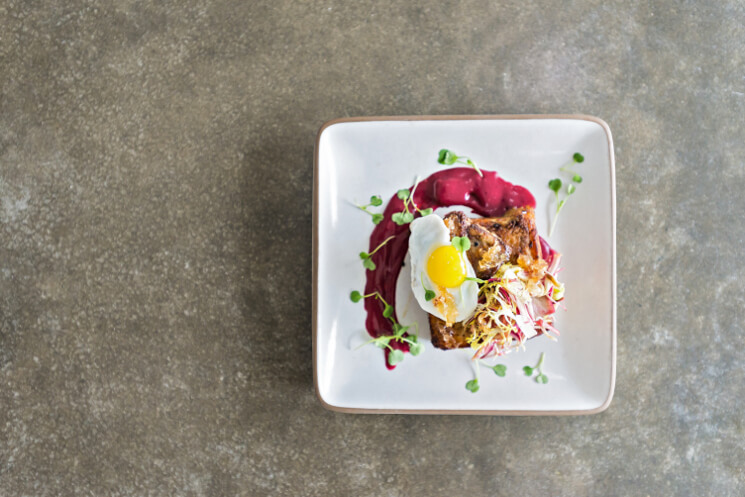 It's not just about good-looking interiors at Workshop either; this is a place with style and substance. The changing menu is ambitious without being intimidating, while its cocktails are some of the best in Palm Springs. Brunch is a must; with a menu spanning blue crab eggs benedict, lobster breakfast burrito, Jidori chicken and waffles, and bottomless mimosas, you're going to want to make a few visits.
For more information about Workshop Kitchen and Bar, Palm Springs, go its website.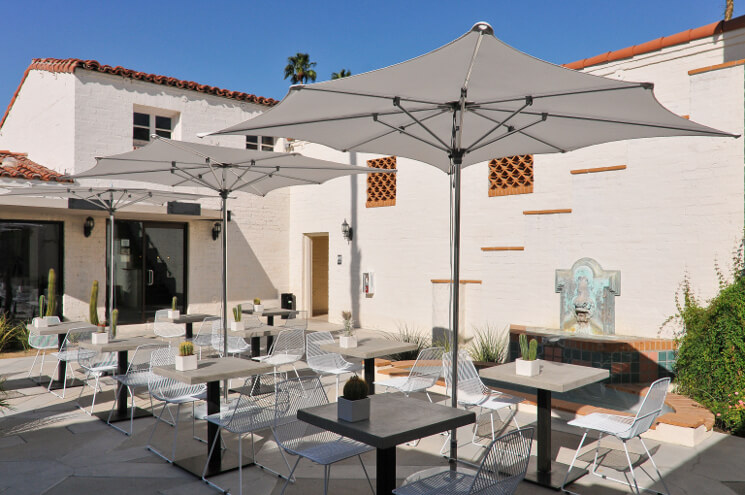 Words by Angharad Jones. Images by David A Lee and Neil Husvar, courtesy of Workshop Kitchen and Bar