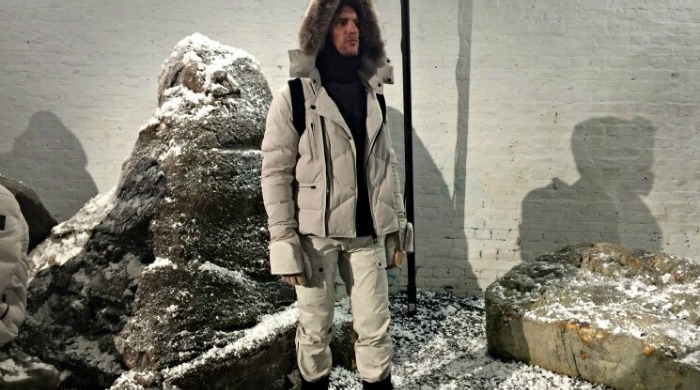 Each season the Belstaff collection centres on the brand's sense of adventure. Steeped in history, Belstaff dates back to a 1920s Stoke on Trent, creating the first waxed cotton and all-weather motorcycle jackets that they would gain a worldwide reputation for.
For Spring/Summer '16, Belstaff took us to the desert, harking back to the days of when Lawrence of Arabia sported the brand. For Autumn/Winter '16, Belstaff headed north with a collection designed for cold adventure riding – a journey on a request for freedom through rough terrains, snowy mountains and icy glaciers.
The collection was distinctly Belstaff, with looks that were biker-inspired – and some that definitely had old Star Wars influences – with pieces that have been designed to adapt to the ever-changing elements; think modular hoods and linings that regulate temperatures, layered outerwear and water-repellent fabrics.
A staple look was black leather biker trousers tucked into black heavy-duty lace-up boots and topped with black shearling aviator, parka or fur-trimmed wax jackets. Technical knitwear was also a big feature in this collection, continuing with the endurance adventure theme, while a contemporary reinterpretation of the camouflage graphic added print into the otherwise-neutral colour palette.
For AW16, Belstaff reintroduced the original motorcycling scarf in cashmere and merino, covering the models' necks and faces, while the off-white Arctic duck down-filled all-in-one suit is perfect for the true extremist.
SHOP THE BELSTAFF MEN'S COLLECTION ON COGGLES >>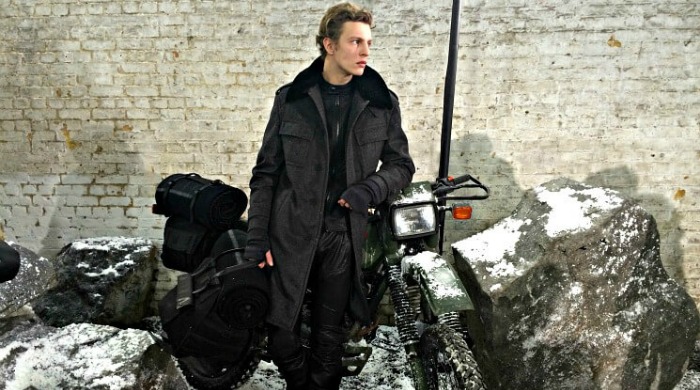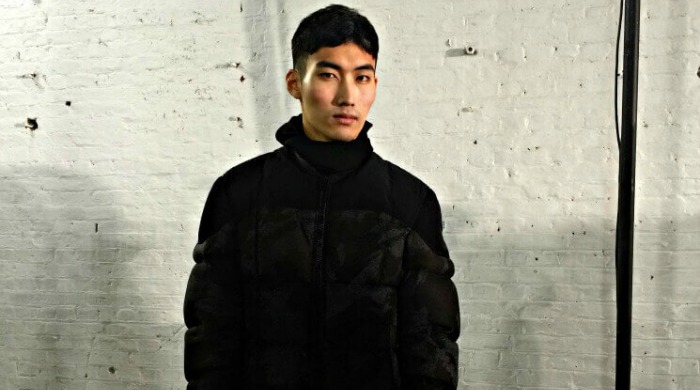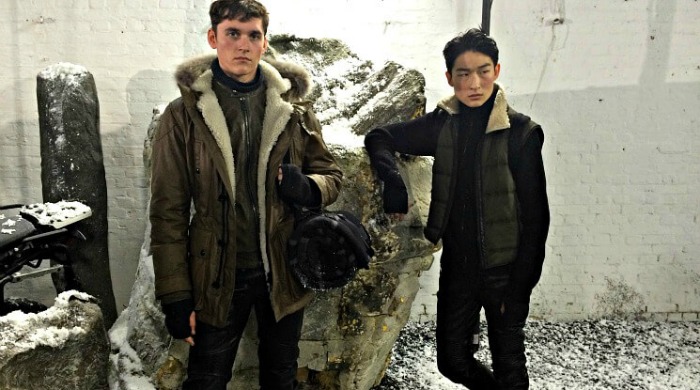 Words and images by Angharad Jones