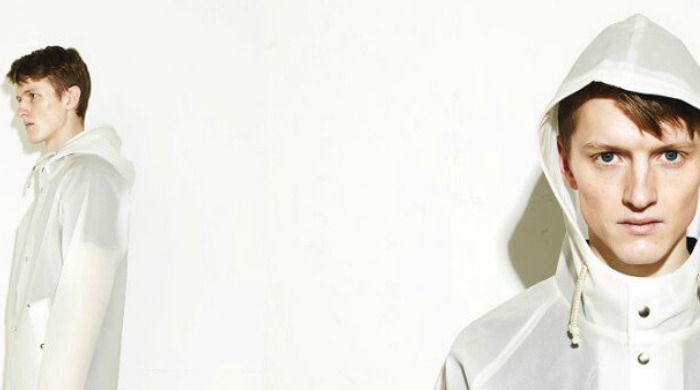 Raincoats aren't exactly the first thing we think of it when it comes to style, but Danish brand Elka has managed to shake off this frumpy image and make raincoats cool. Mixing high-performance fabrics with contemporary designs and a distinctive Scandinavian aesthetic, Elka raincoats are clean, sleek and will both work hard and look good.
The story of the brand began in 1958, in the northern Danish city of Karup. Inspired by the deep sea fishing communities scattered around Denmark's coastlines, founder Ejnar Lauridsen first created the jackets to protect the wearer from harsh Scandinavian winters and wet seasons.
After 50 years of creating hard-working rainwear, this brand stepped on to the fashion scene in 2007, developing its first collaboration with Rei Kawakubo of Comme des Garçons. Then, in 2012, the brand launched its first own-brand collection – Elka Regntøj – designed with style and quality at its core. These are no frills coats with a streetwear edge so while they may be fit for a fisherman, you certainly won't look like one.