Luxury outerwear label, ANNE VEST, was founded in 2009 by Anne and Joern Vestesen. Combining Parisian chicness and Nordic design, ANNE VEST has become one of the most well known outerwear brands in the industry due to their creative use of sustainable materials and innovative shapes and designs.
Coggles have conducted an exclusive interview with designer, Anne, to talk about her inspiration, favourite designs and future plans for the luxury brand…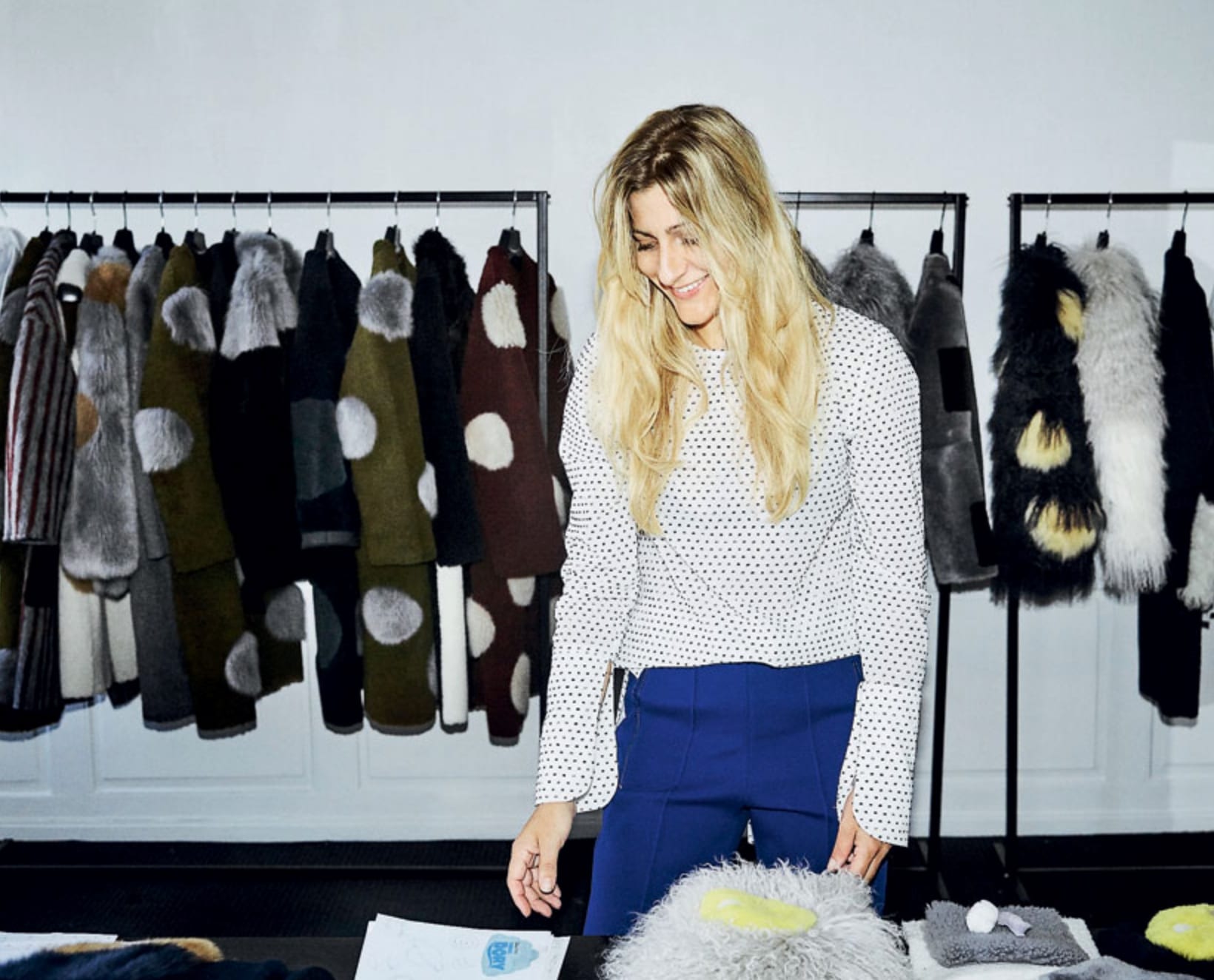 What were your first experiences with designing?
I spent my childhood growing up in a creative environment with my mom running a brand and a small store under her own name. So I started making my own doll-designs from an early age. I never really made an actual choice of designing as a career, I guess it was a path already laid out for me.
Where did your love for shearling come from and how often do you wear it yourself?
After graduation from design school, I started out in 2001 by moving to Paris to start out under own name. I discovered early on – while studying, that I felt drawn towards outerwear and felt a passion in particular for shearling. Founding my brand on an eligibility of renewing the fur design influenced my fundamental designing process.
I must admit I rarely wear other design but my own. Not as dress-dogma but just because no item enters into our collection unless, I want to wear it myself. That and the fact that I always try to slip into a shearling jacket whenever the weather allows it.
This kind of material is a huge trend, how do you see the materials being used in the future?
It is crucial to me, that each piece is able to stand alone and that it is not the material but the design that gives it its eligibility. The fact that I design mostly in shearling must never clouden my eye for the design-element in each piece. Therefore we constantly aim to explore how ANNE VEST designs can incorporate shearling. ANNE VEST is about renewing and having an exclusive and natural material such as shearling to work with, is just a bonus.
We love the collection that has landed on Coggles, which is your favourite piece and why?
PEONY is my favorite piece, because it capsules our DNA of presenting new ways of interpreting shearling by combining hair lengths as a clear design feature. Further, the dotted theme reflects our fresh approach to shearling in general.