Universal Works may not have been around for decades but its status in the British menswear industry speaks volumes of the Nottingham-based brand. Gaining experience at the likes of Paul Smith and Maharishi, founder David Keyte launched Universal Works in 2008, inspired by the utilitarian work wear that was a staple of his working class background in a 1970s midlands town. We spoke to Keyte about the brand, his inspirations and how he sees the Universal Works man.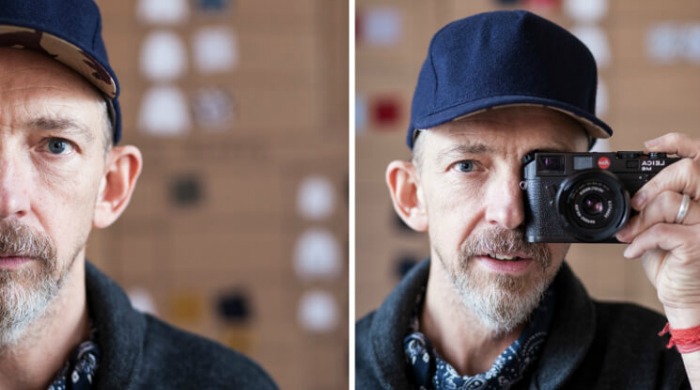 Question:

How did Universal Works begin?

Answer:

How long have you got for that answer? I guess it began because I wanted it to. I asked everyone I knew for a favour and blagged the rest. £5K of savings and 25 years' experience were thrown at it and we were lucky that enough stores believed in the clothing and bought enough for me to pay back those favours and form a real company.

Question:

The Universal Works aesthetic is quite different to other menswear brands out there, sticking to its utilitarian style rather than being trend-led. Is that something that is important to the brand?

Answer:

I guess I'm not so interested in trends, and yes I do hope we have a utilitarian feel but I also hope we have a contemporary style too. What's important is that we do what we do well and make garments of quality and beauty, and we do it with a smile.

Question:

Where do you find inspiration for your collections?

Answer:

Inside my head, and on Google

Question:

Universal Works is based in Nottingham – does the city influence your designs?

Answer:

I live in Nottingham, my friends and lifestyle influence the designs, so in some way yes, but I am also lucky to travel to amazing cities and countries, a lot, so this also influences the designs a great deal. But for sure it's rooted in where we are.

Question:

How would you describe the Universal Works man?

Answer:

Clever.

Question:

What are your favourite pieces from the SS16 collection?

Answer:

Depends on what I am doing or where I am going! Maybe the tropical wool tapered pant is my current favourite thing.

Question:

And finally, what have you got up your sleeve for next season?

Answer:

My arm.
Interview by Angharad Jones. Image courtesy of Universal Works.