Whether single or in a relationship, there aren't many better ways to spend your Valentine's Day than curled up on the sofa with a brimming bowl of popcorn and a good film. Avoid the winter rain and throngs of lovesick couples, and instead settle in with Coggles' selection of films that are sure to inspire your inner romantic.
1) Bright Star (2010)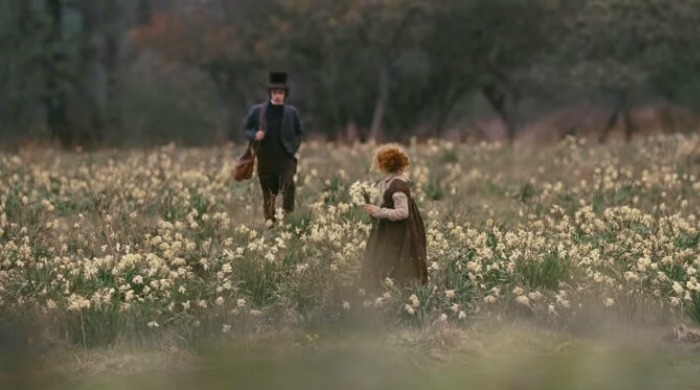 Nominated for an Academy Award and a BAFTA, Bright Star depicts the explosive three-year romance of Romantic poet John Keats and his neighbour Fanny Brawne in 19th-century England.  Starring Abbie Cornish and Ben Whishaw who has since shot to the highest echelons of world cinema, the film portrays a whirlwind romance set against a backdrop of poetry and bourgeois social etiquette.
2) Notorious (1946)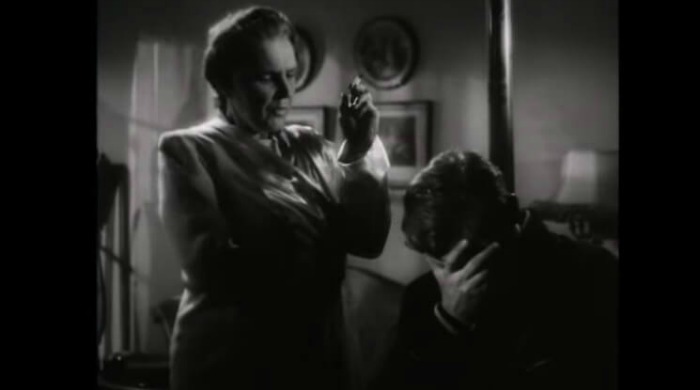 Described in its theatrical trailer as 'a mad adventure fraught with bold intrigue', Alfred Hitchcock's Notorious sees a young woman, Alicia, recruited to spy on a group of friends in South America. Things become complicated when Alicia falls in love with her recruiter, who in turn fails to convince his superiors she is not up to the job. Nominated for two Oscars upon its release in 1947, Notorious is a romantic thriller with Hitchcock at his best.
3) The Bridges of Madison County (1995)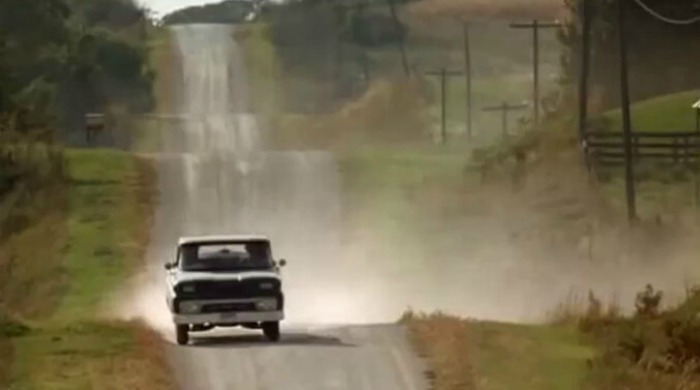 Based on the best-selling book of the same name, The Bridges of Madison County begins with siblings Michael and Carolyn arriving at the Iowa farmhouse of their recently deceased mother for the settlement of their mother's estate. Upon finding meticulous instructions for her body to be cremated and her ashes to be scattered over a nearby bridge, the siblings discover evidence of an intense romantic affair their mother shared with a photographer in 1965. Produced, directed by and starring Clint Eastwood, the film includes an Oscar-nominating performance from screen icon Meryl Streep.
4) Before Sunset (2004)
The second in a critically acclaimed trilogy of romantic comedies starring Ethan Hawke and Julie Delpy, Before Sunset follows two characters, Jesse and Céline, who meet in Paris for the first time since a passionate first meeting nine years earlier in Vienna. Set against the stunning Parisian backdrop that accentuates the romance of the film, Before Sunset is a fun rom-com full of charm and expertly captured by the masterful Richard Linklater.
5) Eternal Sunshine of the Spotless Mind (2004)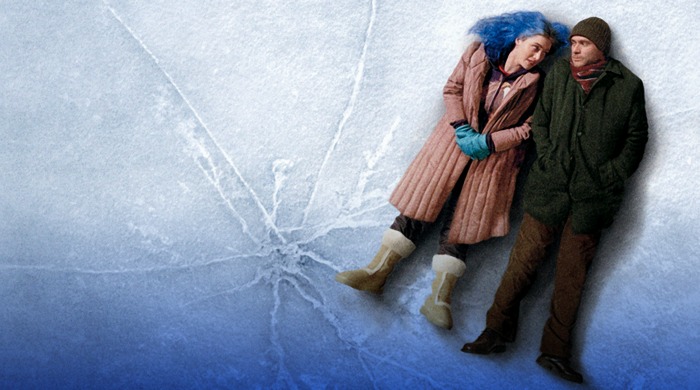 Ever wanted to erase all memories of a soured relationship? Eternal Sunshine of the Spotless Mind sees an estranged couple do just that, but by doing so they are reminded of the reasons they came together in the first place. Exploring the boundaries of memory, romantic love and relationships, the Oscar-winning film features a star-studded ensemble cast including Jim Carrey, Kate Winslet, Kirsten Dunst, Mark Ruffalo, Elijah Wood, and Tom Wilkinson.
6) Blue is the Warmest Colour (2013)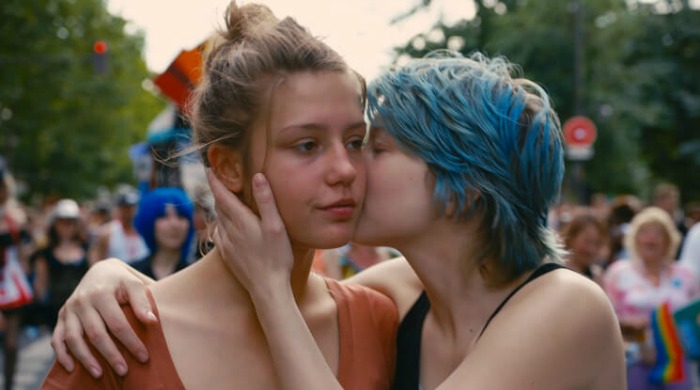 An intense coming-of-age story set in France, Blue is the Warmest Colour gathered worldwide acclaim upon its release in 2013 and won the prestigious Palme d'Or at Cannes. The story follows the transformation of Adele upon meeting the liberal and enigmatic Emma, played here by Léa Seydoux. The film provides a rare, nuanced and sensitive portrayal of a young homosexual relationship through characters of great depth.