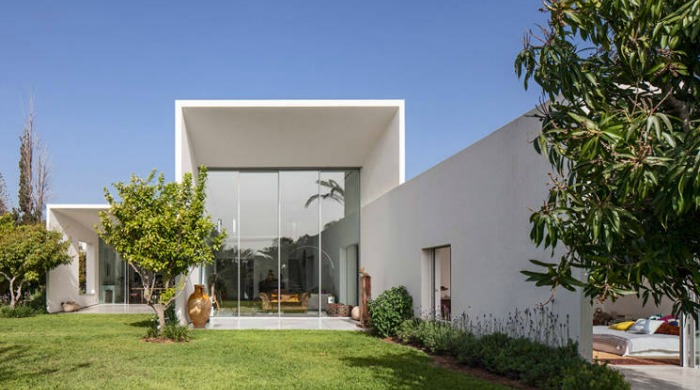 Designed by local firm Paritzki & Liani Architects, the T/A House in Israel's Tel Aviv was created to enhance a family's art collection, as well as give them the best space to socialise and host family and friends. Made up of three connecting boxes, the design of the house takes inspiration from the space of traditional Ottoman houses, with each area seamlessly flowing into the other. The stark white walls, raw concrete floors and extensive use of glass, meanwhile, make the house decidedly modern.
Each 'box' features large clear sliding doors in a bid to incorporate the garden into the house, as well as extend the long and narrow plot. In the middle box, a recessed entrance leads through to the family's extensive art collection, which acts as both a gallery and functioning intersection between all three parts of the house. Bedrooms sit around a small courtyard, while a writing den and roof terrace are situated at the top of the house, complete with glass walls with views to the rooms below.
To see more work by Paritzki & Liani Architects, please visit their website here >>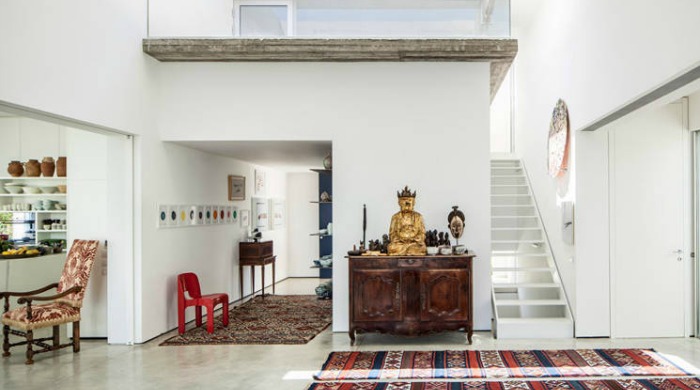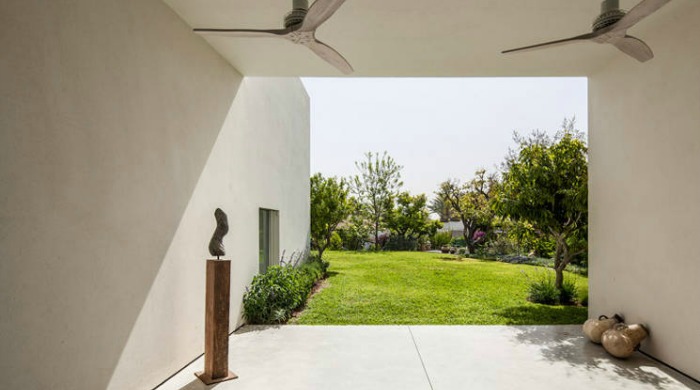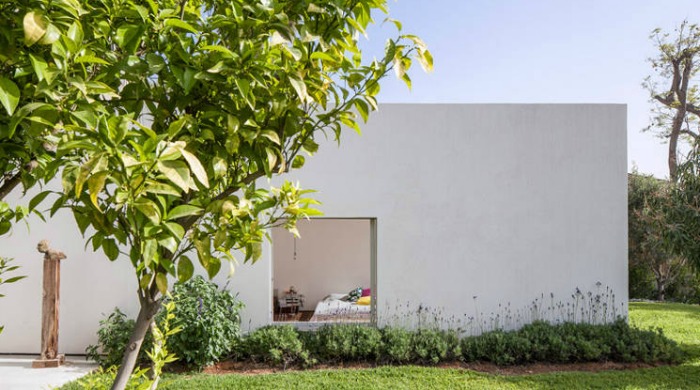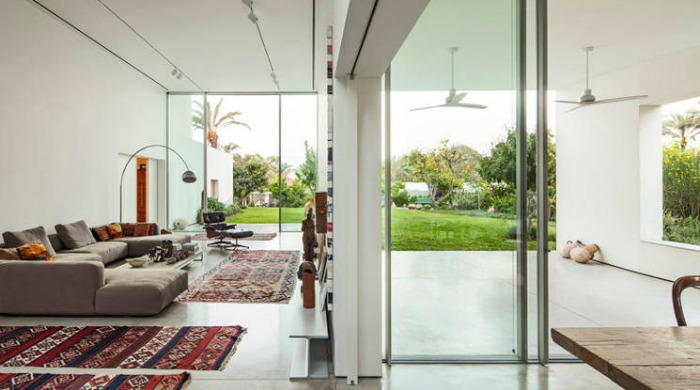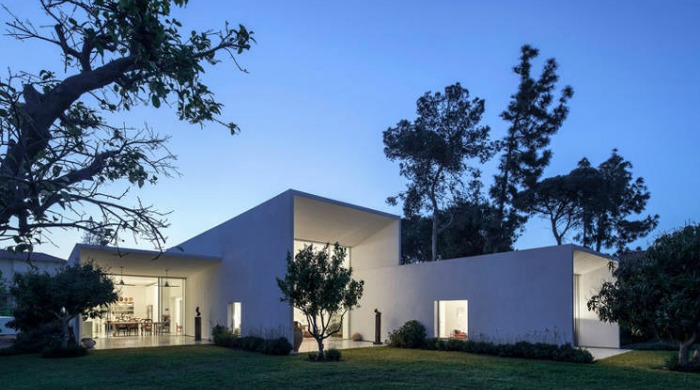 Words by Angharad Jones. Images by Amit Geron.