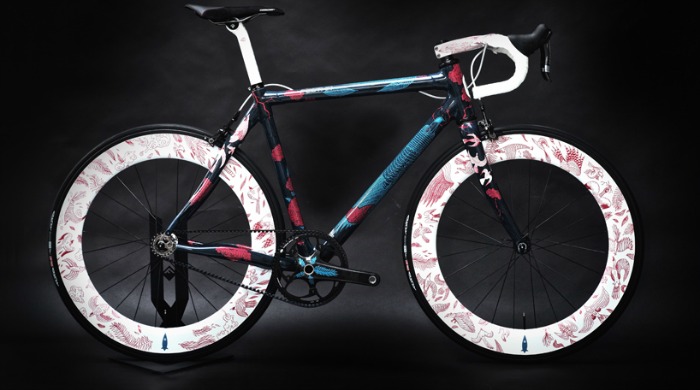 With the Tour de France in full swing, the Coggles office has become slightly obsessed with spokes, cleats and panniers hence the Sunday Supplement is dedicated to all things cycling this week.
The aesthetics of cycling have changed over the years, with how the bike looks becoming nearly as important as how it performs. Take a look, for example, at one of our current obsessions: the Urban Zero Carbon Fiber Bicycle from Festka. Modelled on their previously critically acclaimed Zero frame but with all of the clutter pared down, it is perfectly balanced for on or off road. It has been deemed the ultimate single speed for hilly terrain.
With ultimate performance developed from the bike itself, Festka took the design one step further by commissioning artists Tomski and Polanski to illustrate the entire frame, wheels and handlebars. The result is quite beautiful, a technically perfected bike inked with intricate designs making it slightly more interesting than your everyday commuter bike.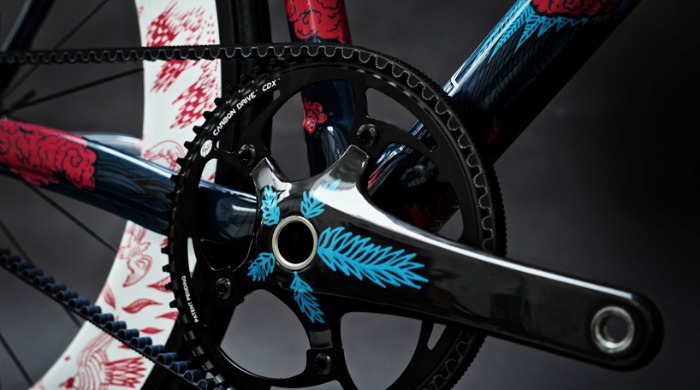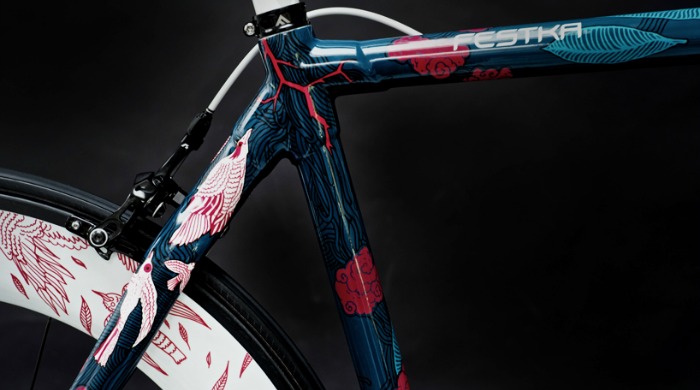 Images property of Festka. Words by Clare Potts