Since the release of their debut EP 'Live EP' last September, alternative pop band Flyte have been rising fast, receiving support from Radio 1 DJs including Zane Lowe, Greg James, Huw Stephens and Jo Whiley.
An incredibly well-formed unit, Flyte have a sound that is familiar yet fresh; each song is an instant pleasure to hear with developed harmonies, flowing synth and melodic guitar.
With their tour recently finished and their debut album in the works, we're expecting big things from Flyte. We caught up with frontman Will Taylor to find out more about the band, their tour and world domination…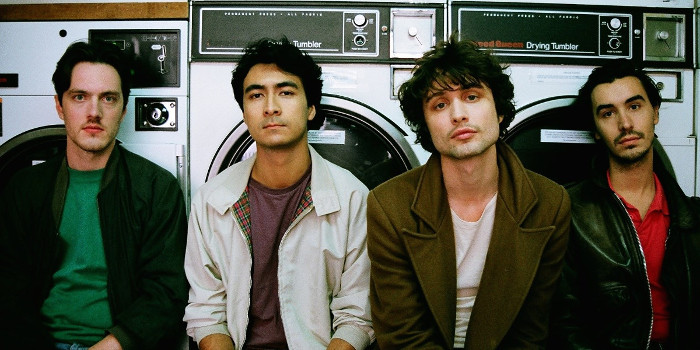 Question:

Can you introduce yourselves for people who might not know who you are?

Answer:

We're four boys who write alternative pop music, world domination is our ultimate aim.

Question:

What has been the highlight of your band career so far?

Answer:

Each time we step on stage feels like the new highlight.

Question:

We love your videos, how do you come up with the concepts?

Answer:

We have a kind of 'Flyte Aesthetic' which gives us our visual framework. After that it's a fairly spontaneous process really, just an opportunity to discover new ideas on the spot.

Question:

What is your guilty pleasure?

Answer:

Dairylea Dunkers.

Question:

Where is your favourite place in the world?

Answer:

Looking out from Waterloo Bridge.

Question:

Did you always want to be musicians or was there something else you wanted to be when you grew up?

Answer:

No, it's always been music.

Question:

What can we expect to see next from Flyte?

Answer:

We never really know what's next – we go wherever the wind takes us.

Question:

We heard that Flyte was an acronym, can you tell us what it stands for?

Answer:

We'll never tell.