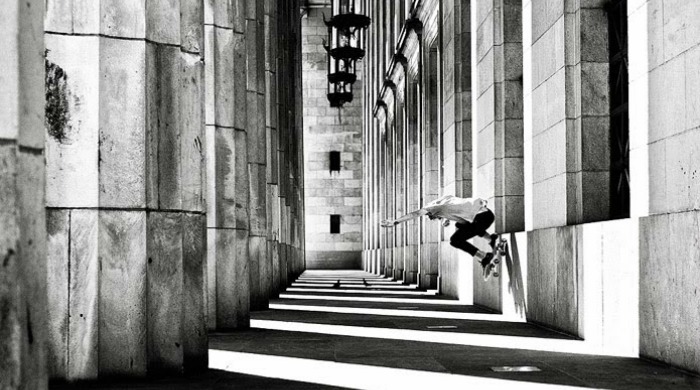 Combining the grandeur of the Brazilian architecture with the dynamic movements of a skateboarder, Fabiano Rodrigues captured a stunning collection of images which doubles up as one of the most visually exciting city guides we've ever seen.
This collection on self portraits of Fabiano exploring the architecture of the city, shot on a Hasselblad medium framed camera with a remote control, Fabiano was able to capture his own gravity defying stunts on film. This series inspired him to continue to photograph fellow skateboarders all over the world, combining his love of skateboarding and photography.
Compared to other skateboarding photography, Fabiano's series appears to be focused on the beauty of the architecture, the elegance of the jump and the accuracy of capturing the moment. There is an element of peace and solace in his photography seldom seen with extreme sports.
To see more of his work, visit his website here.