An Interview with Henrietta Rix and Orlagh McCloskey of RIXO London
"It's still a little pinch me moment to see your designs on the street" say Henrietta Rix and Orlagh McCloskey of cult fashion brand RIXO. Beginning their careers in management and buying, the pair took a leap of faith into the world of design back in 2015. "We have always both been really creative, but at the same time have had an eye for a commercial product that is wearable" says Henrietta.
Spotting a gap in the market, you may say the label appeared by accident. The pair left their jobs as buyers and prepared to set up shop creating beautifully crafted dresses with prints designed by a close friend. Due to a clash in schedules, the pair were left without their pattern-maker and instead, without any formal training, picked up the paint brushes themselves. "We'd never intended RIXO to be a print-heavy brand, but the reaction to our first two prints was so great that we thought: 'You know what, we can actually do it ourselves.'"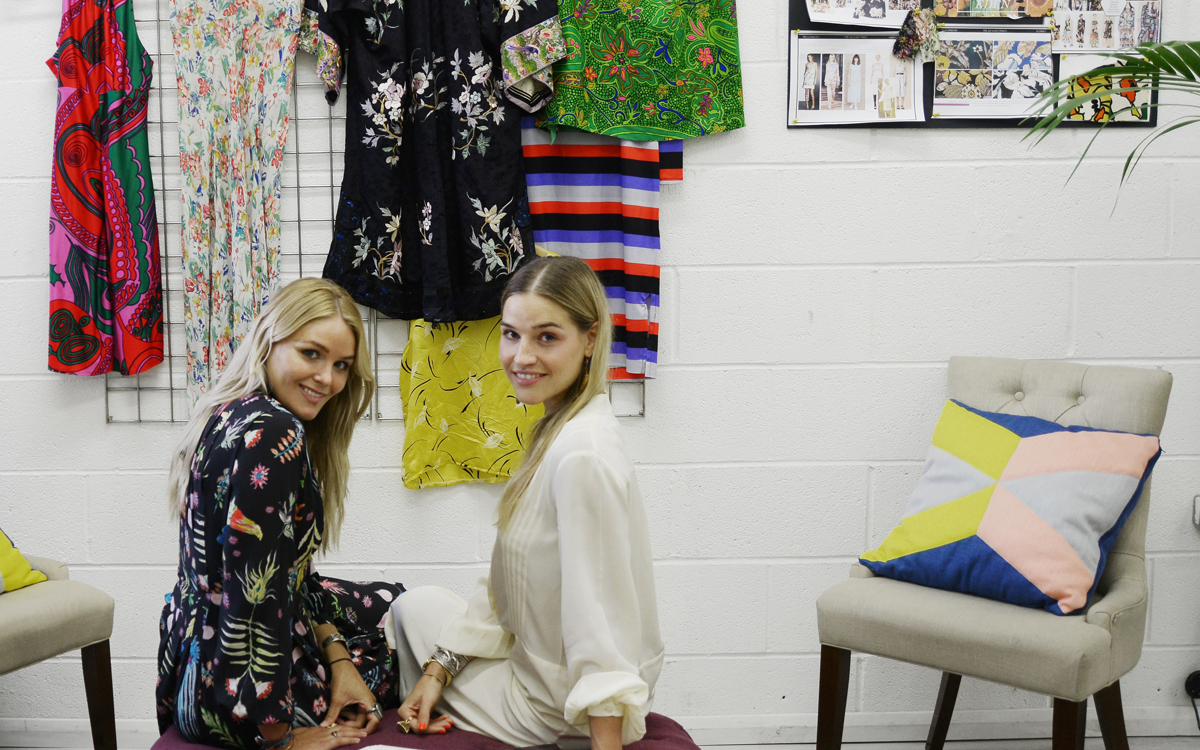 Painting by hand, chalking, sketching, and drawing all the elements of the prints, the pair like to have fun with their collections. "We aren't afraid of colour but also want to create flattering pieces that are meant to be worn. We want to make our customers feel comfortable, figure flattered yet special in RIXO."
Inspiration comes from everywhere – "it can be an old picture of Princess Diana, a book, vintage fair, travelling – we constantly have our eyes peeled for something magical that we know we can created something fabulous from." "My mum has been a huge inspiration to me. From an early age I have been going to vintage fairs, flea markets and fashion auctions so design natural has always held a special place in my heart. In fact, she believes she trained my eye" says Orlagh.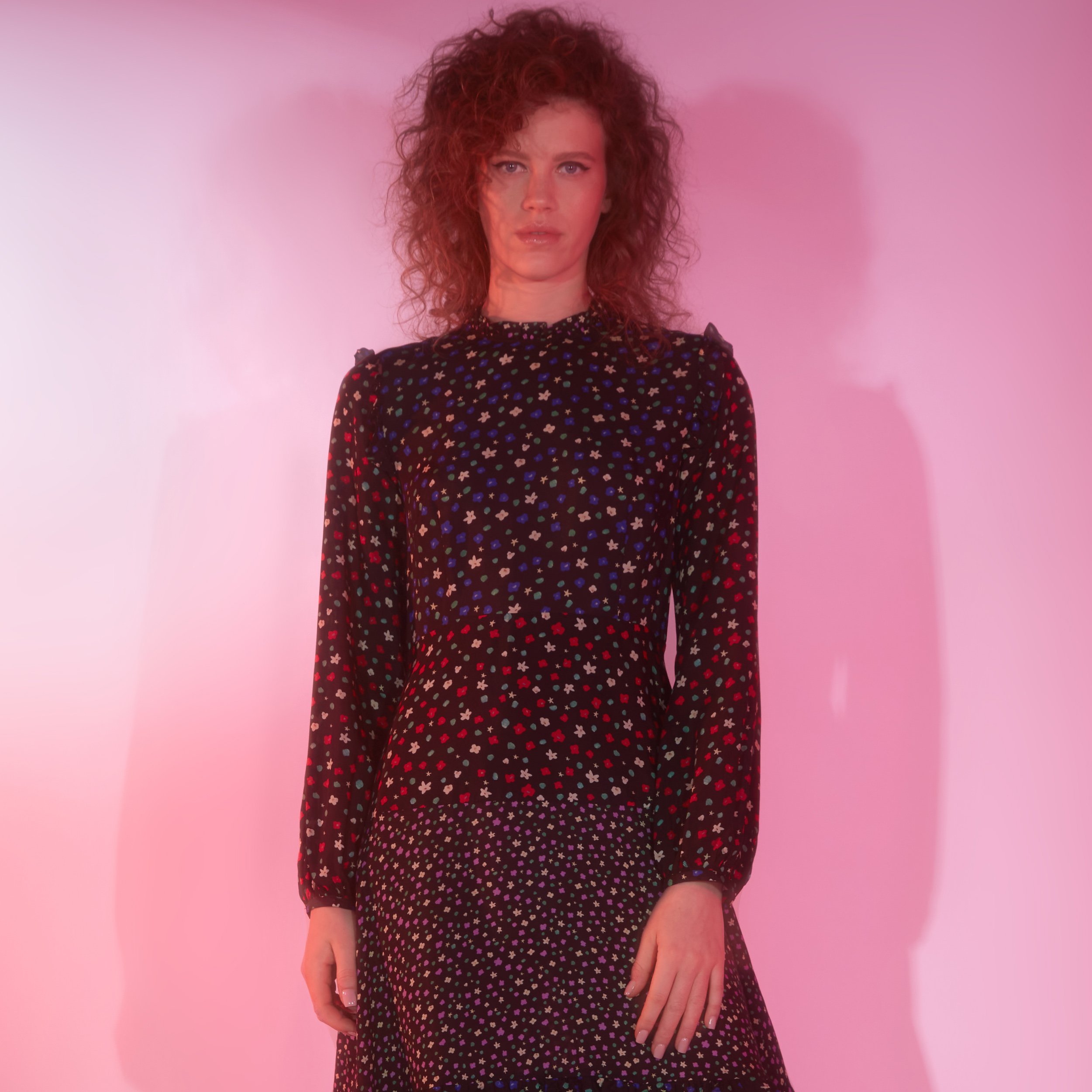 The authenticity of RIXO is clearly at the foundation of the brand, with original styles and prints in such exclusive amounts causing heated discussion.