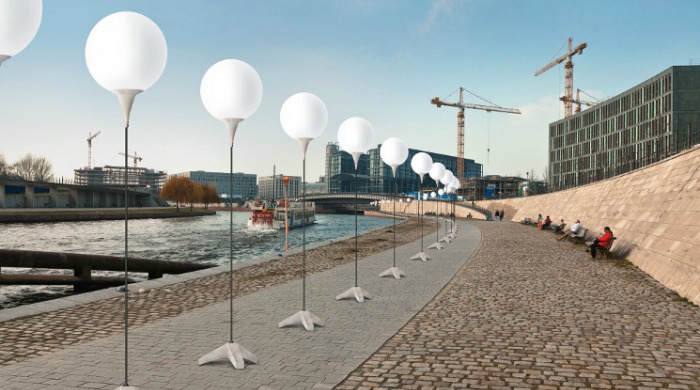 After finishing his studies at Berlin University of Arts, Christopher Bauder began to create large scale, art installations using and augmenting light. His studio is a treasure trove of media design, product, interior architecture and electronic engineering to craft mesmerising works of art.
Bauder's most recent work sees a collaboration with his brother Marc Bauder and is part of the 25th anniversary celebrations of the fall of the Berlin wall. Following the former course of the wall, 8,000 illuminated helium balloons line a 15km stretch of the 140km long structure that circled the western half of the city.
Passing and highlighting key landmarks in Berlin including the War Memorial and Mauerpark, the installation will be accompanied by an original films documenting the wall's history.
The balloons will be illuminated on the 7th of November and released into the hair on the 9th of November to symbolise the fall of the wall.
For further information and to see more of his work, visit his website here.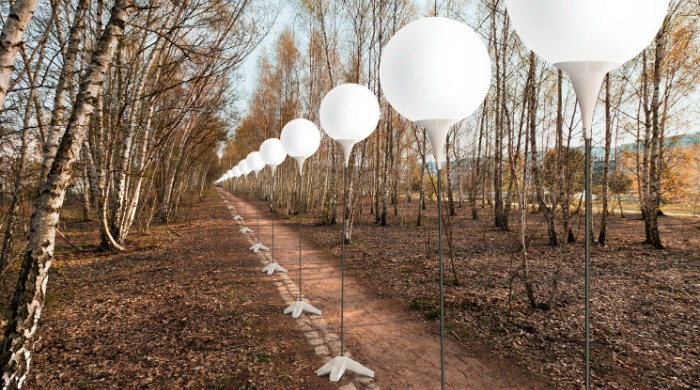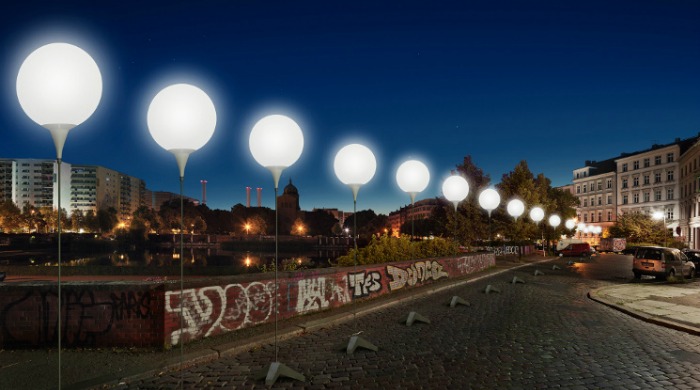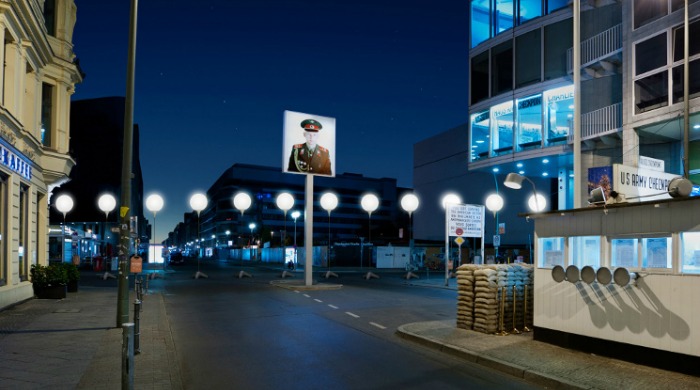 Images property of Christopher Bauder