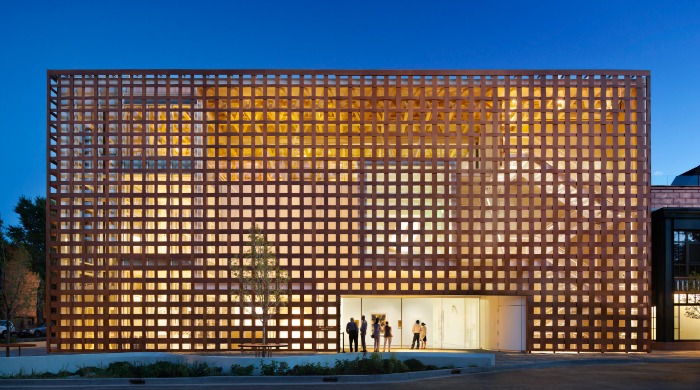 Aspen, Colorado isn't all skiing and mountains; the once-sleepy city has gained the reputation of culture capital of the Rocky Mountains, thanks to its growing art scene putting Aspen on the map.
At the centre of this is the Aspen Art Museum, showing innovative exhibitions full of the newest contemporary art, both from the U.S. and international. Previously housed in an old power plant, the museum was given a new lease of life in 2014 when it moved and its new building was completed by architects Shigeru Ban.
Now located in downtown Aspen, the building is a giant three-storey box encased in woven wood strips, offering full transparency for those both inside and outside the museum. It's simple but intriguing, and is the perfect place to house work by the likes of Ryan Gander, Cy Twombly, Helen Mirra and Cerith Wyn Evans.
For more information, visit the Aspen Art Museum website.
Words by Angharad Jones. Images property of Aspen Art Museum.