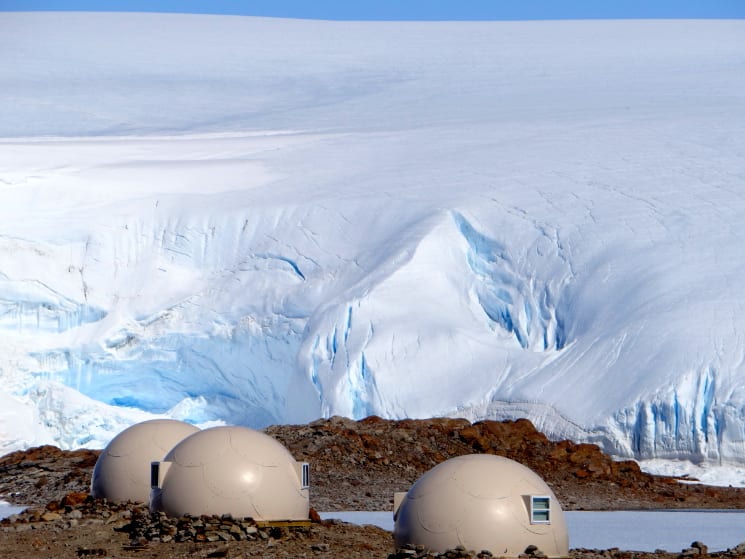 There are few places quite as extreme as Antarctica. The southernmost tip in the world, it evokes images of vast amounts of empty snowy landscapes, dramatic ice, penguins, and very little else. In an age of over-population and all-consuming technology, it's possibly one of the only places to be completely one with nature, free of all distraction.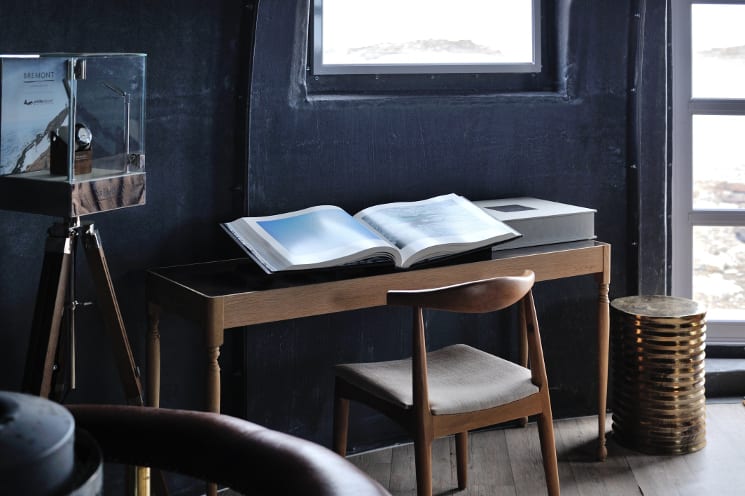 Adventure-seekers can experience a slice of this at Whichaway Camp, a luxurious expedition camp in Queen Maud Land by White Desert. Consisting of six private fibreglass domes designed by Ryan Ashworth, the camp is small but attentive, with comfort and attention to detail taken into account at every possibility.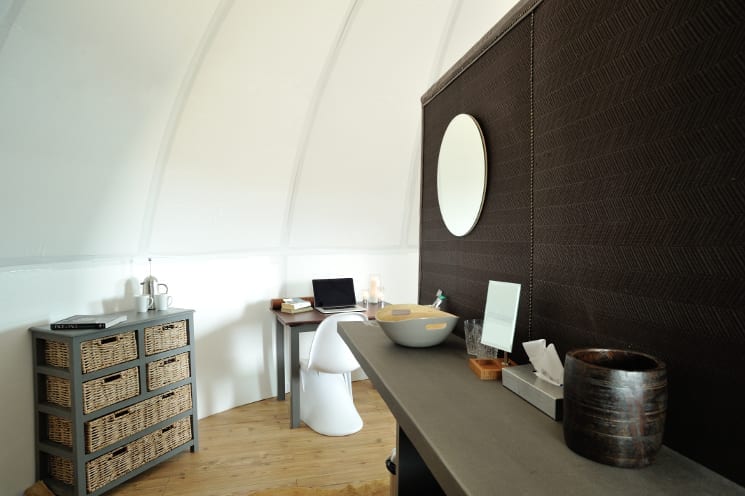 Inside the pods, surfaces are given warm, luxurious accents with fur throws, rich velvet furnishings and contemporary design details. A shared pod provides the communal lounge, library and dining area where guests eat and drink together, with a low ecological impact considered in every element.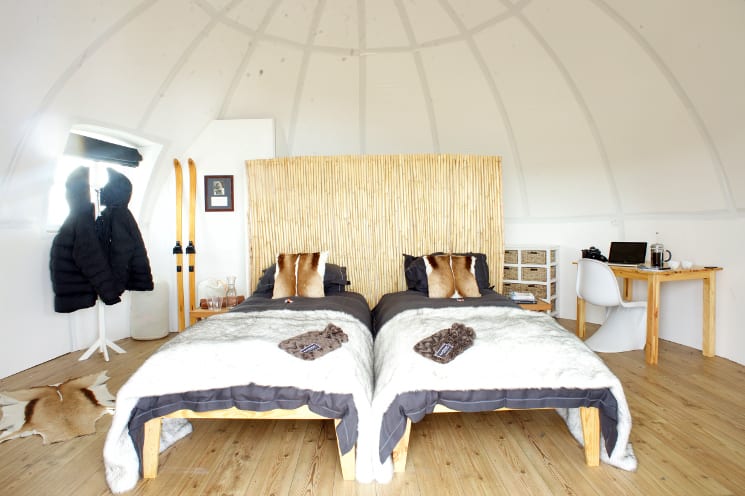 Guests can fill their days as they choose, from treks to ice tunnels, kite skiing and rock climbing, to visits to the Emperor Penguin colony, flight to the South Pole and gourmet picnics in the many extreme and unique locations.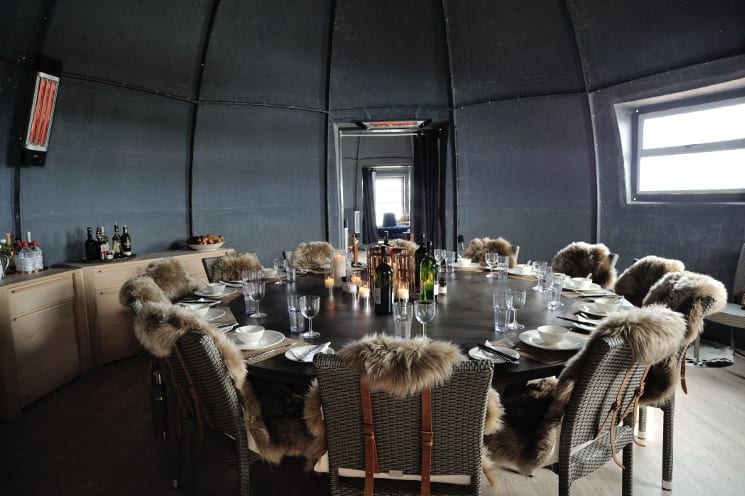 For more information about Whichaway Camp, visit its website.
Words by Angharad Jones. Images courtesy of White Desert