There's nothing quite like the feel of the sun on your face, bag swinging off your shoulder and sandals hitting the warm tarmac, a new dress, perfect for the warmer months, brushing your thighs. To this day, so many years after that first purchase, there's still something exciting about a new summer buy, that item that sits in your wardrobe waiting for that perfect summer's day.
The number of brands bringing new, innovative styles to the market is endless. From bold, bright prints to architectural silhouettes, Spring/Summer 18 has already brought us a plethora of interesting brands; new names as well as old favourites.
Rejina Pyo
Only half a decade old, Rejina Pyo's eponymous brand has garnered notoriety within the fashion set. A former assistant to Roksanda Ilincic, Pyo has a yearning for deconstructed details and something she calls "overwhelming" shapes. These styles are still easy to live in and worn with ease; they only accentuate the natural form of the woman.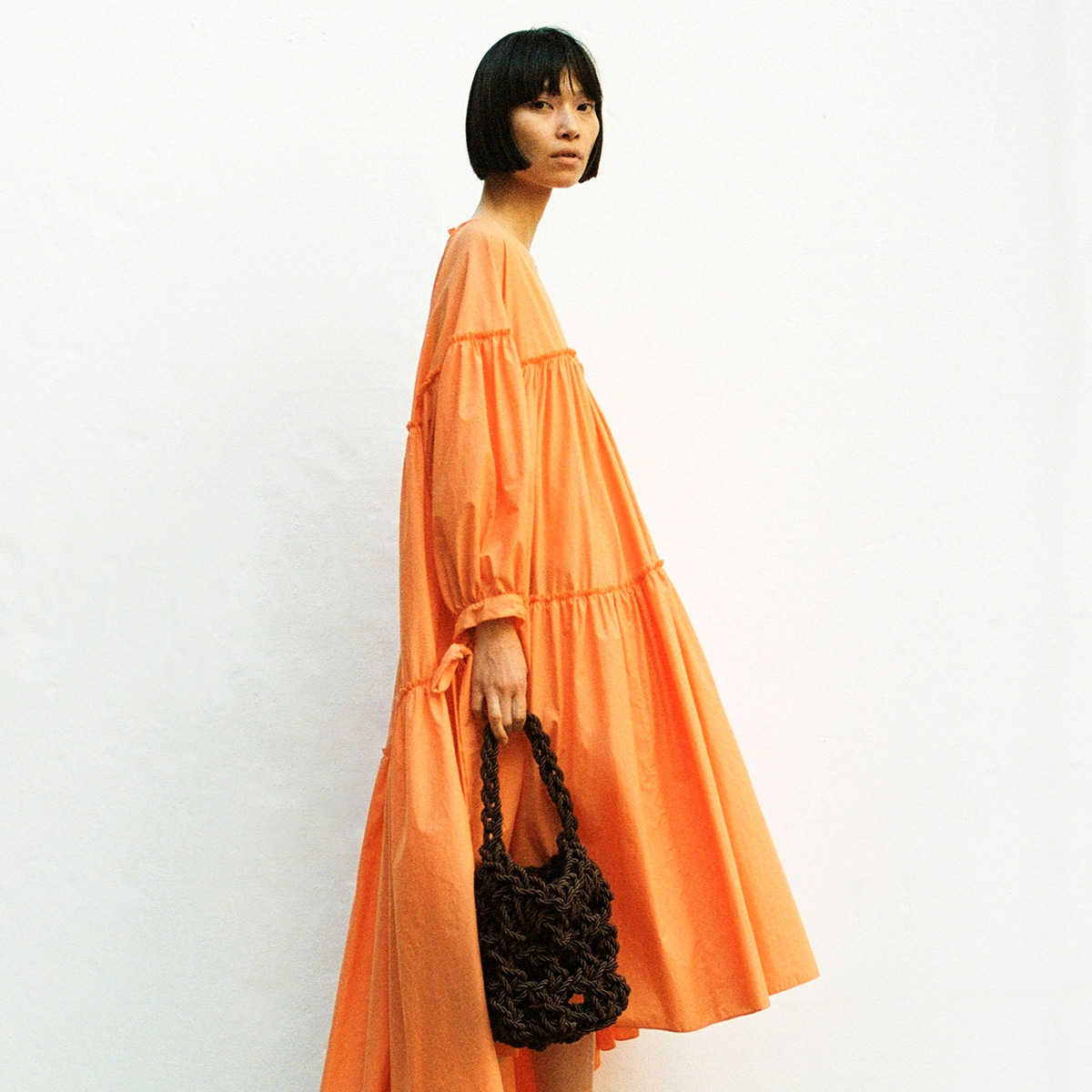 "I had a baby six months ago, and that really made me think about all different shapes of women, and their roles. My role—a mother—is one that I didn't have before and this is like a celebration." She said speaking of her SS18 collection.  "Nothing political or particularly feminist, just a celebration. I want to make clothes that people can wear every day and still feel special."
With a cast of mothers and artists, Rejina Pyo's first runway collection was a celebration of womanhood. Ease and simplicity were at the forefront of the collection with uncomplicated separates and effortless dresses.
The Volon
'La volonté de tous' a phrase first uttered by French philosopher Jean-Jacques Rousseau inspires The Volon. Written during the 1789 French Revolution, the Declaration of the Rights of Man and the Citizen, the philosopher stated that will of all, and the wants of the individual must be expressed, that is the ideology behind The Volon.