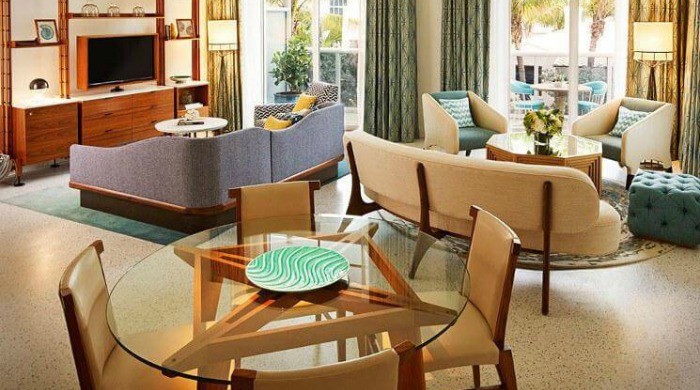 Think of Miami and you think of the glamour of the 1950s, sugar-sweet pastels and unabashedly retro mid-century design. The Thompson Miami Beach hotel encapsulates this and more. Housed in a restored 1940s Art Deco tower, the Thompson sits right on the ocean and is Miami vibrancy at its finest.
It's stylish though, rather than gaudy, with British designer Martin Brudnizki's tasteful touch bringing a contemporary 1950s-inspired aesthetic to the hotel. Inside, bedrooms and suites manage to be both sleek and clean, and eccentric; think clashing graphic prints, curved lines and pops of colour.
Outside, there are two pools lined with yellow loungers and blue-and-white striped umbrellas, an open-air spa and a garden designed for evening cocktails; the perfect place to head before enjoying dinner in Seagrape, the hotel's seafood-driven restaurant run by award-winning local chef Michelle Burnstein.
For more information, visit the Thompson Miami Beach website.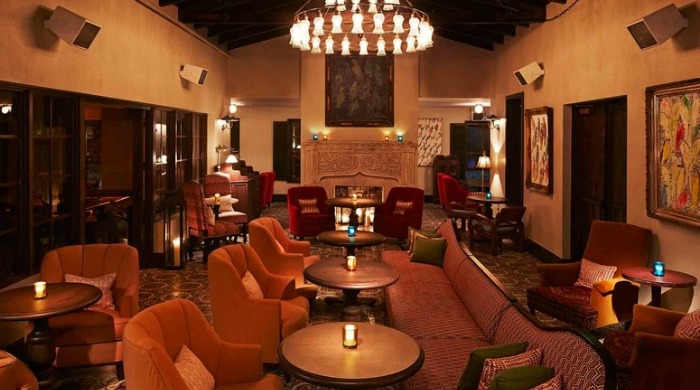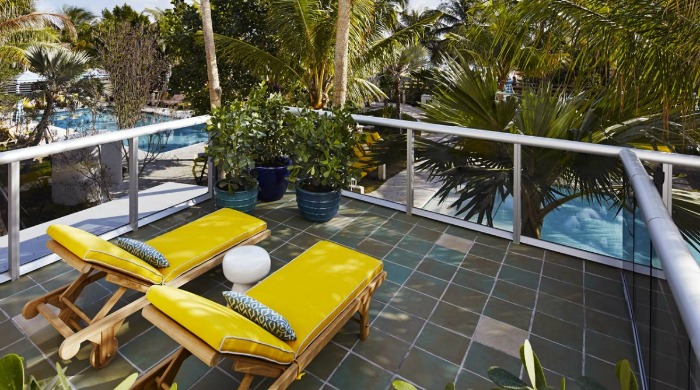 Words by Angharad Jones. Images property of Thompson Hotels.