In an all-pink everything collection, the Balmain x Barbie collaboration is the ultimate childhood dream. Providing an adult collection inspired by Barbie and Ken's iconic style, Olivier Rousteing combines the Balmain fashion house army with his (and our own) childhood nostalgia. Rousteing wanted to create a collection that shows the world has changed. That you no longer have to stick to a stereotype, there is no judgement, adding as a child he was told not to play with dolls.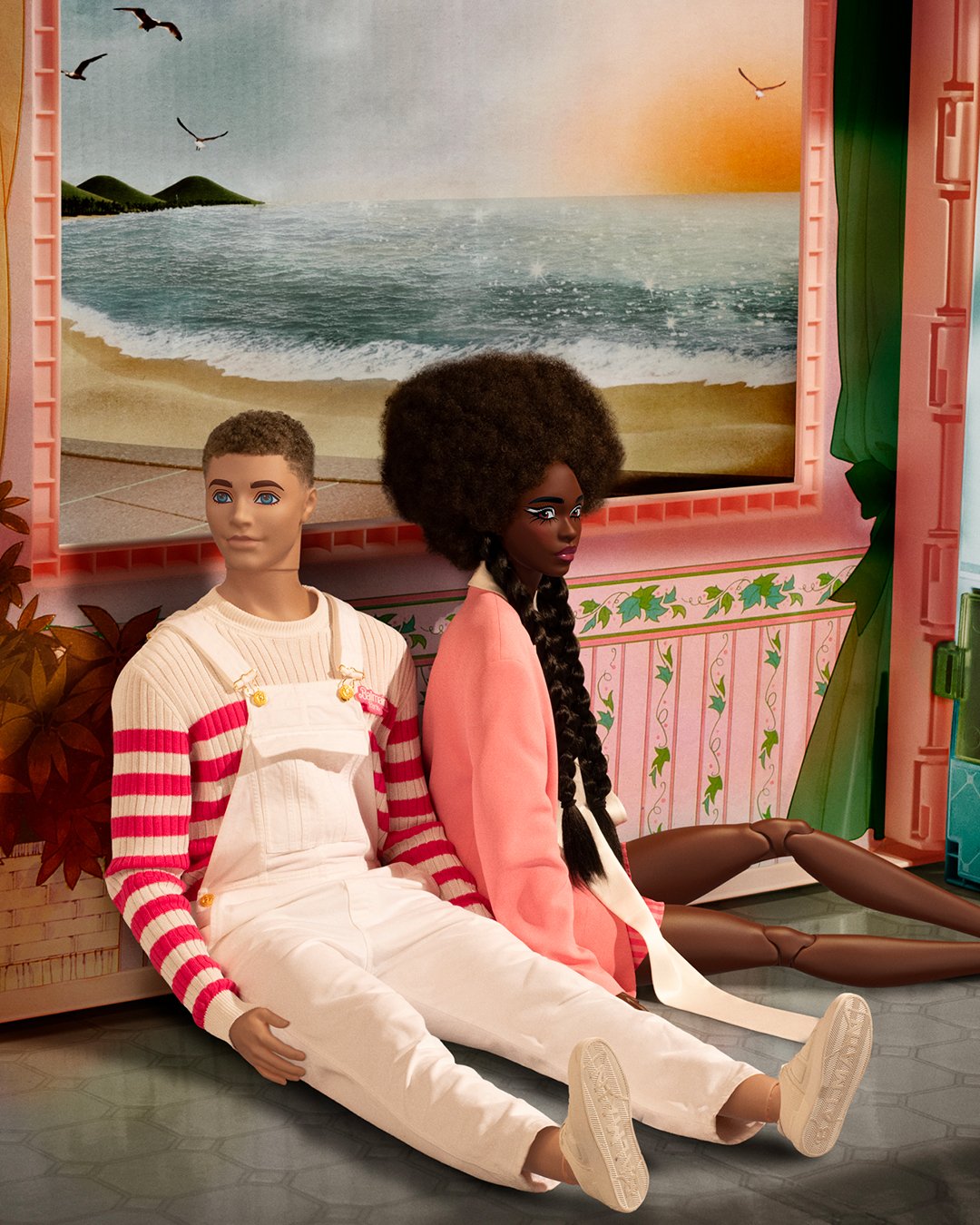 Barbie and Balmain are embarking upon a distinctly multicultural, inclusive and always joy-filled adventure.
The genderless collection includes Barbie-inspired dresses, sweats and bags in an evolved palette of soft blushes and the iconic bubblegum pink. Merging heritage Balmain with the Labyrinth Monogram designed by Pierre Balmain in the '70's, with oversized gold buttons and shoulder pads into Barbie's world. Creating a collection of clothing and accessories that pays homage to the iconic childhood toy. Noting his favourite pieces, you will find a replica of his prized pink dress his Fabergé-inspired collection in fall 2012. As well as a relaxed alternative, the sweatshirt with the Balmain logo with a Barbie twist.