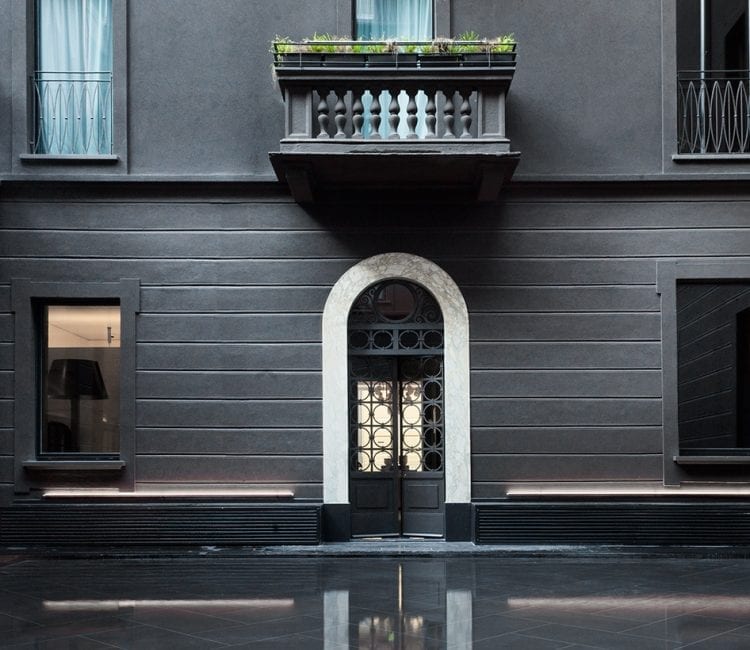 Located just a stone's throw away from the city's iconic Quadrilatero della Moda, Milan's Senato Hotel offers a home-from-home stay within a private building epitomising the grandeur associated with the Lombard capital. Home to the entrepreneurial Ranza family for over a century, this former private residence opened its doors as a boutique hotel earlier this year and is a standout example of the recent boom in luxury hotels sweeping over Milan.
Benefiting from a central location, the hotel has been designed with a quintessential Milanese aesthetic that is sparse, practical and contemporary throughout its 43 rooms. Despite its location, the hotel exudes a Japanese sense of calm both in its quiet rooms overlooking the city and in its common areas. At the heart of its central court, a placid expanse of water lends the lobby a calming stillness while details such as the handcrafted metallic wall lamps in the shape of Ginkgo Biloba leaves reinforce the subtle Japanese influence.
The soothing calm of the hotel extends to the rooms, which are housed within specially soundproofed walls to provide pin-drop silence in the middle of the city's metropolis. The building's Neoclassical history is reinvented in the hotel's rooms, where Milanese minimalism complements traditional herringbone oak floors, brass metal accents and a Carrara marble tub in the bathroom. The rooms centre on a large, ergonomic bed that ensures a quality night's sleep after hours exploring the avenues and piazze of Italy's fashion capital.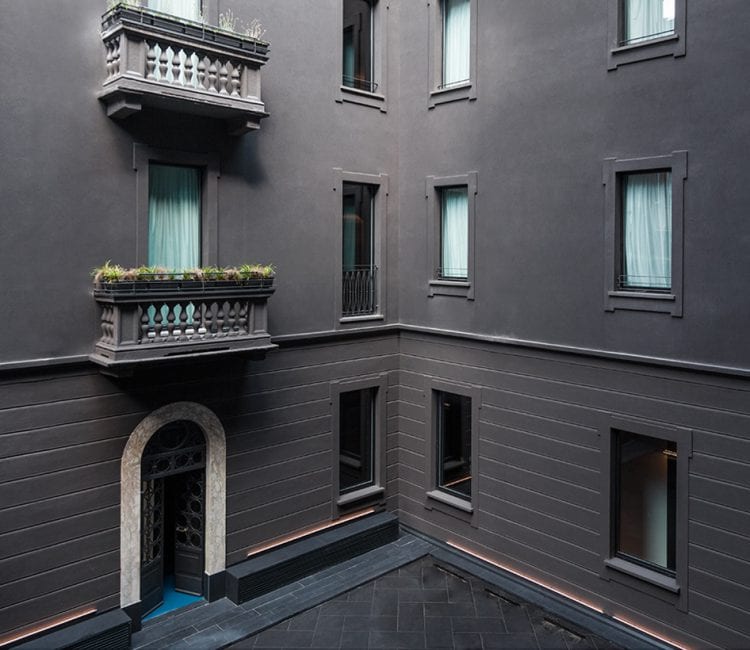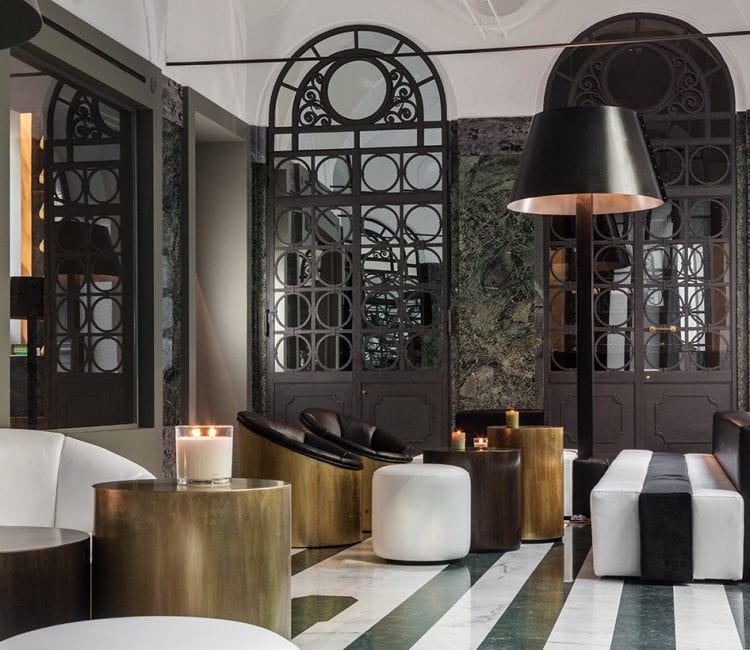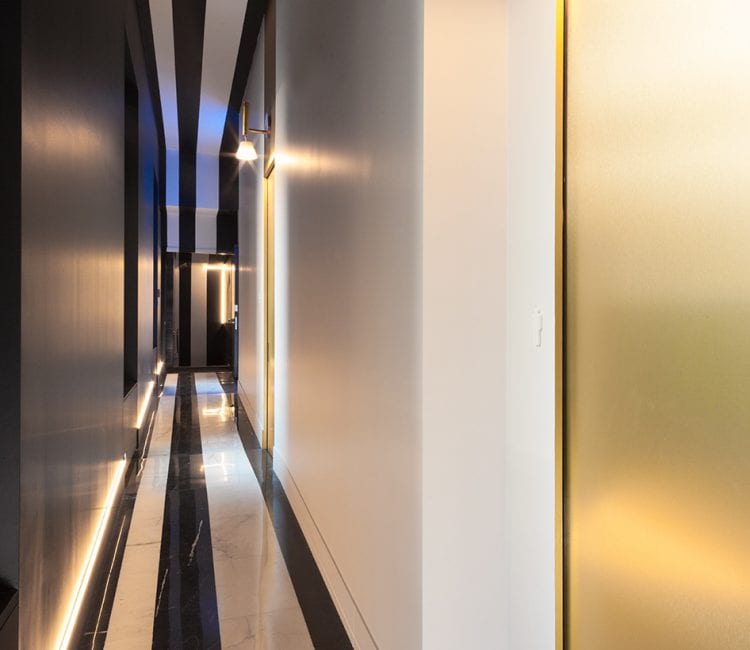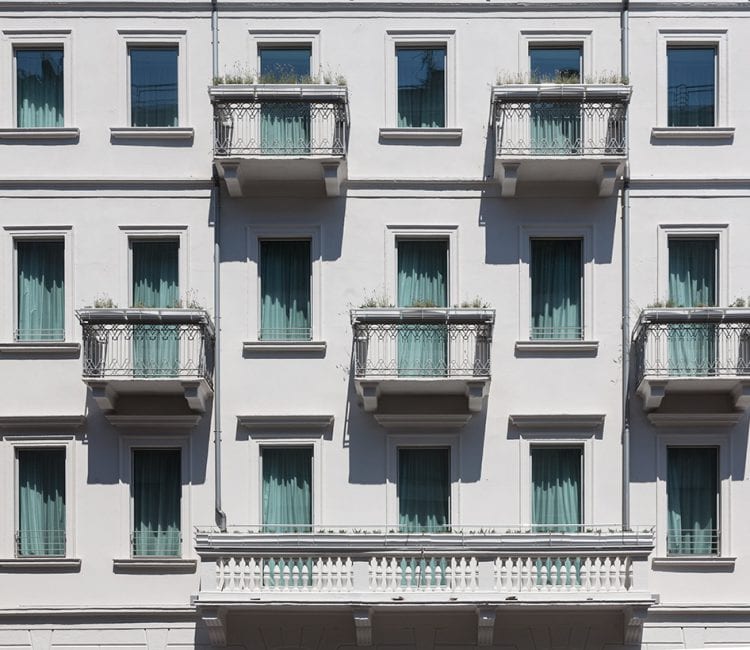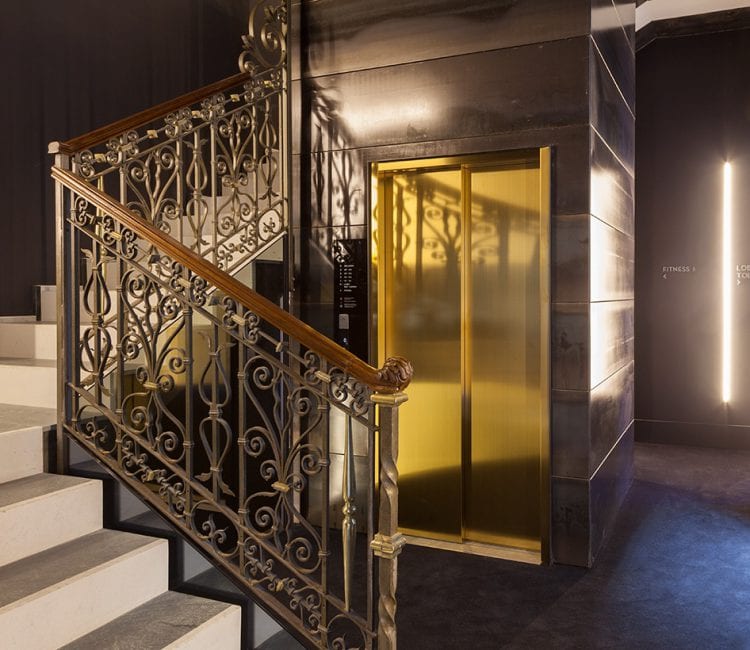 Words by Liam Roberts. Images property of the Senato Hotel, Milan