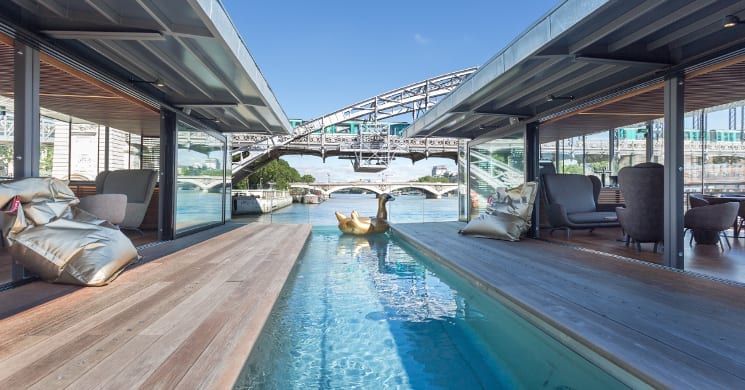 The Seine: the river that runs right through the heart of Paris, bordering 10 of the 20 arrondisements and capturing everything that it means to be Parisian in one body of water; perfect for walking along, sailing along…and now sleeping along. OFF Paris Seine is the new (and first) hotel and bar that sits on the river, moored at the foot of Austerlitz station right between the Left and Right banks – giving the traveller the best of the artistic, bohemian nature of the former, and elegance of the latter.
The perfect mix of hotel and boat, OFF has 58 rooms, a cocktail and tapas bar, plunge pool, marina and outdoor terrace; a luxurious, contemporary place to stay with a difference. Constructed from smooth wood, glass and steel, OFF is a mix of industrial style and old-school luxury and makes the most of its unique views at every opportunity.
Inside the rooms vary from clean, white and minimalist, to bold and colourful, with each offering a different viewpoint of the city outside. The public areas are all copper tones and steel accents, with one of the most impressive areas being the bar filled with mid-century modern furnishings and outdoor plunge pool; the closest you'll get to swimming in the Seine.
To find out more about OFF Paris Seine, visit the hotel's website.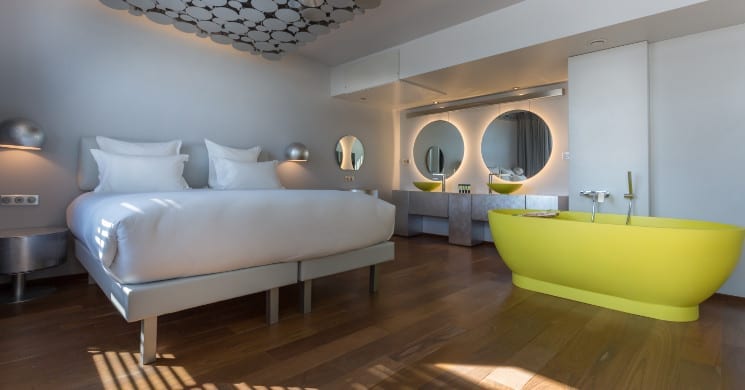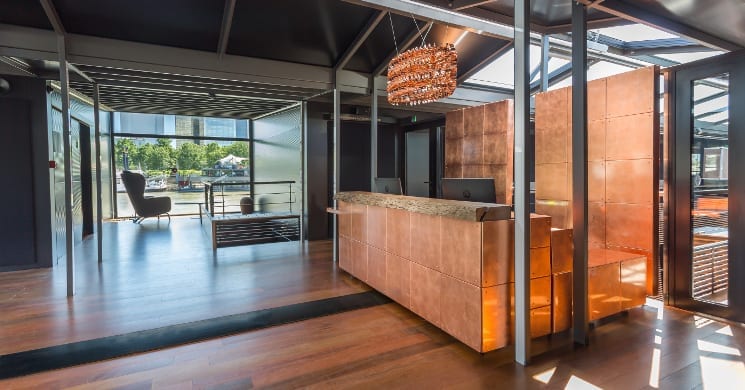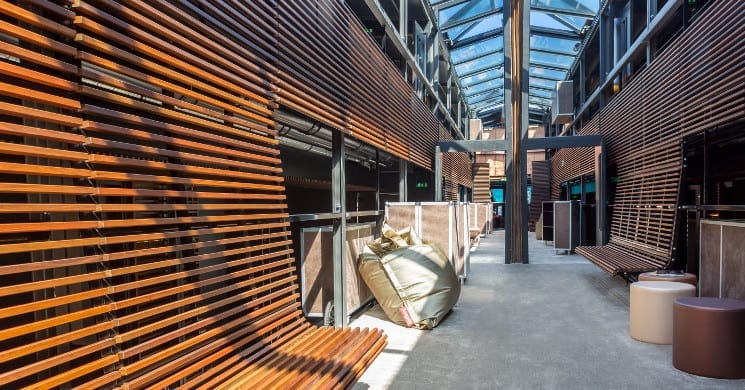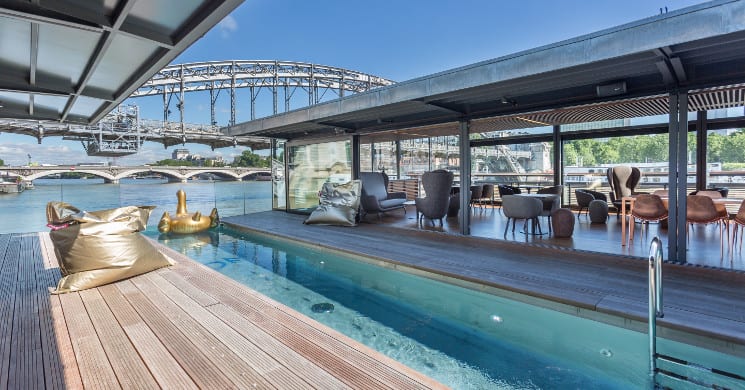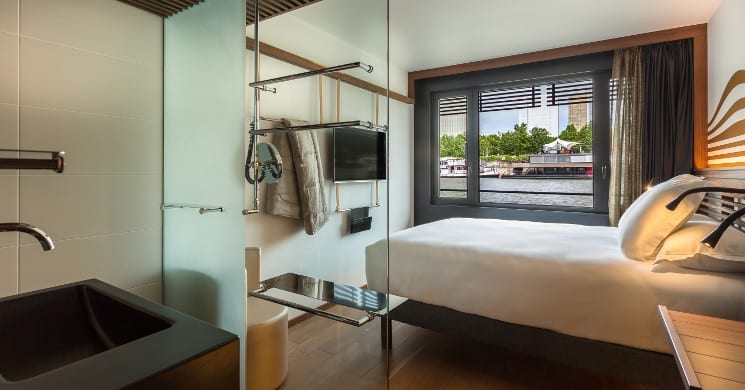 Words by Angharad Jones. Images courtesy of OFF Paris Seine