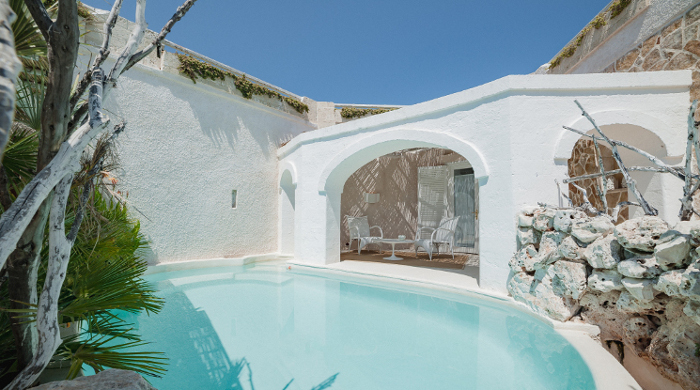 In the heel of Italy lies Puglia, the region often overlooked by holiday makers for Campania, Veneto and Tuscany, but no less awe-inspiring. From Baroque-style architecture to the unique trulli with conical roofs, to the rugged coastline and miles upon miles of vineyards, Puglia is the slightly less manicured, more authentic and laidback region of Italy – plus it's much less touristy than the better-known areas of the country.
And that's not even mentioning the food, which is quite possibly the best bit about Puglia. With local recipes dating back to the Middle Ages and a focus on fresh, simple cooking, the Pugliese take their food very seriously – making it one of the best places in the country to stumble across incredible food on almost every street, and avoid tourist traps.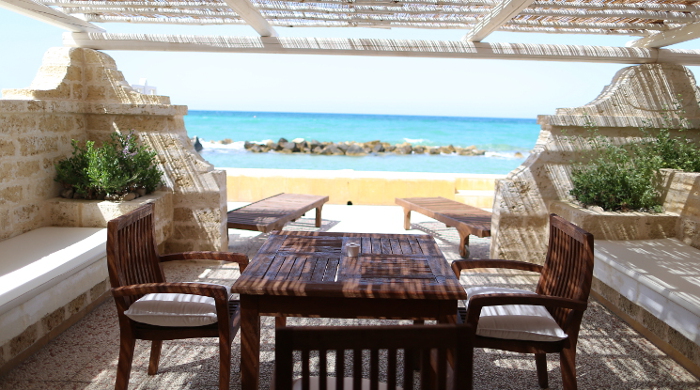 Puglia may focus on simplicity but that doesn't mean that it can't be luxurious. La Peschiera hotel near the small UNESCO world heritage site of Alberobello is a case in point. A former fish hatchery, the hotel sits right on Puglia's shores, with the private beach offering its own slice of the Adriatic.
There are just 12 rooms, making this boutique hotel and resort truly intimate (yet spacious) and exclusive, while its thatched canopies and fresh white and natural interiors only add to its sense of calmness and effortlessness. With private pools and terraces, and doors that open almost right on to the shoreline, the rooms at La Peschiera offer your own sanctuary in this historic part of Italy.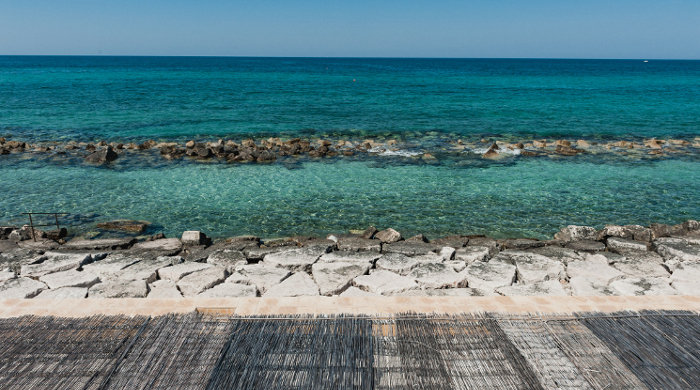 At night, the hotel's waterfront restaurant serves up traditional Puglian cuisine, with fresh seafood, vegetables, homemade olive oil and local wines in abundance. Lit up by lanterns and overlooking the vast Adriatic ocean, there's nothing else quite like it. You'll never want to leave.
For more information about La Peschiera, visit the hotel's website.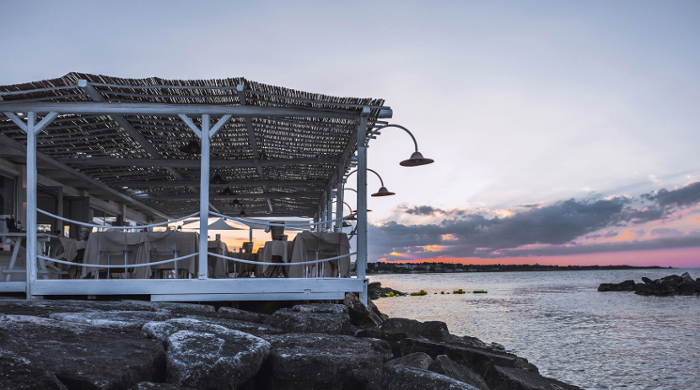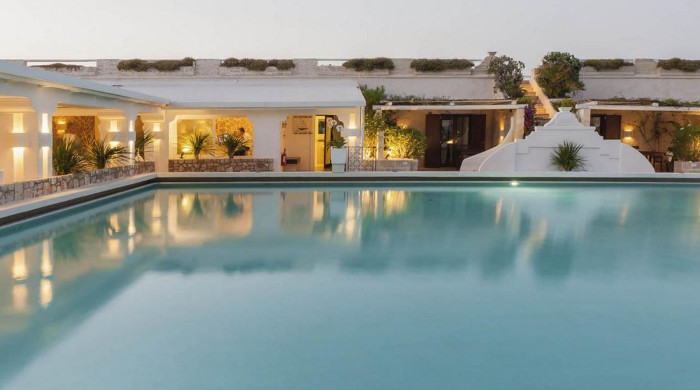 Words by Angharad Jones. Images courtesy of La Peschiera