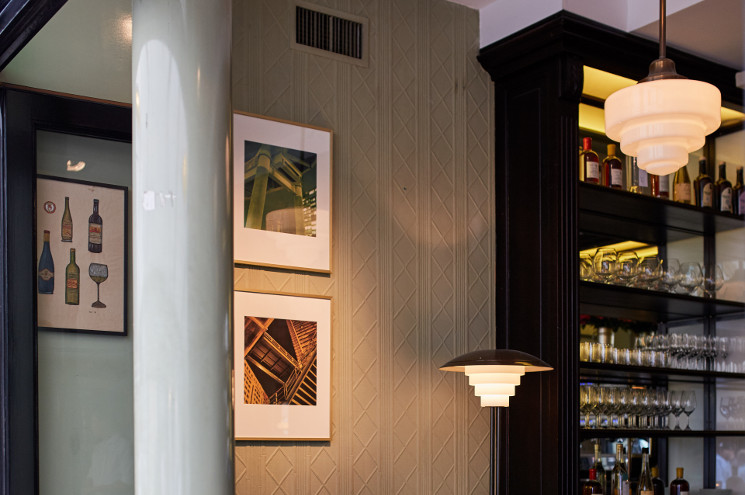 One doesn't tend to go to Paris for exceptional Italian restaurants, but over the past few years the city has grown a want for – and appreciation of – great Italian food that's contemporary, innovative and stylish, and goes beyond the checked tablecloth stereotype.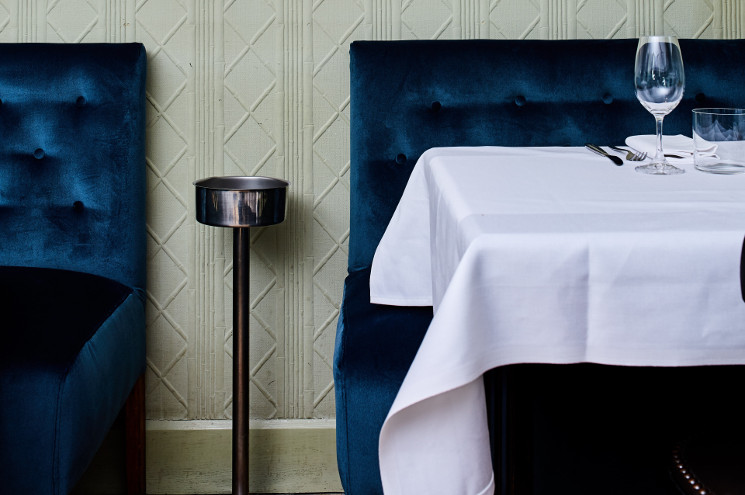 One restaurant leading this Parisian revolution is Tondo, the 12th arrondissement gastronomic soon-to-be institution opened by Simone Tondo in June 2016. This is the second opening for Simone (he's the man behind the now-closed Roseval, which opened in 2012), the Sardinian chef who cut his teeth at Parisian establishments Rino and La Gazzetta (the latter of which is now Tondo).
Simone (like any good Italian) takes inspiration from his grandmothers and Sardinian tradition, while also ensuring he appeals to the modern consumer and looks towards the future rather than being stuck in the past. For dinner, he offers a tasting menu with wine pairings – expect dishes such as gnocchi, sage and red prawns, pigeon with miso and aubergine, and a peach soup to cleanse the palette before dessert arrives.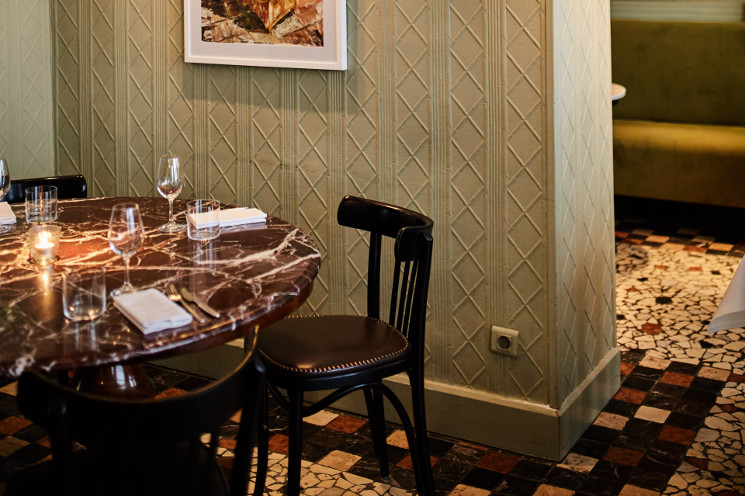 As for the space, it's an elegant neo-bistro affair. Round marble tables come circled in wooden chairs, the banquettes are covered in deep blue velvet and the tiled flooring brings colour to an otherwise-neutral spot.
Tondo can be found at 29 rue de Cotte, 75012, Paris. Visit the restaurant's website to see more.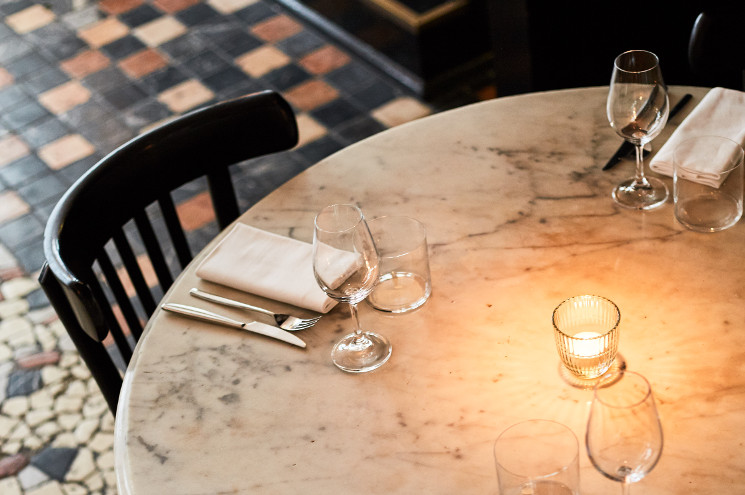 Words by Angharad Jones. Images courtesy of Tondo