Building a hotel out of ice is no mean feat. Creating an ice hotel curated by artists and sculptors that is outstanding both in functionality and aesthetics? Breathtaking.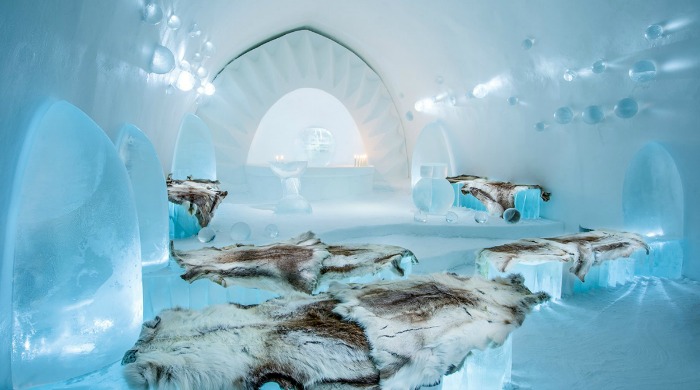 ICEHOTEL Jukkasjärvi approaches each annual re-build with a special blend of creative vigour, constructing a unique and memorable venue that will play host to visitors from over eighty countries year upon year. Lasting for just for four months, many of the artists invited to work on the hotel have never worked with ice before, others are professionals. Those with experience mentor the new artists and the results combine just the right amount of creativity with skill, never wavering in the ability to impress.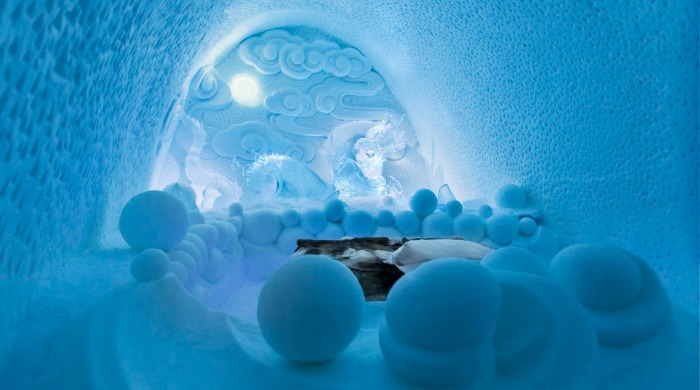 Staying overnight in the hotel is an experience. Not many can boast of spending a night in minus five degree temperatures, but the stay is a pleasant one. The snow has an insulating effect which creates a silent and tranquil atmosphere, the enveloping darkness experienced only by those who live in the remote wilderness in our modern times. Supplied with an expedition sleeping bag and prepared with a 'Survival Course', those who follow instructions find themselves surprisingly snug on the ice. In the morning, you are woken with hot lingonberry juice on tap and an invigorating morning sauna followed by breakfast, leaving you ready to embark on another day of winter adventures.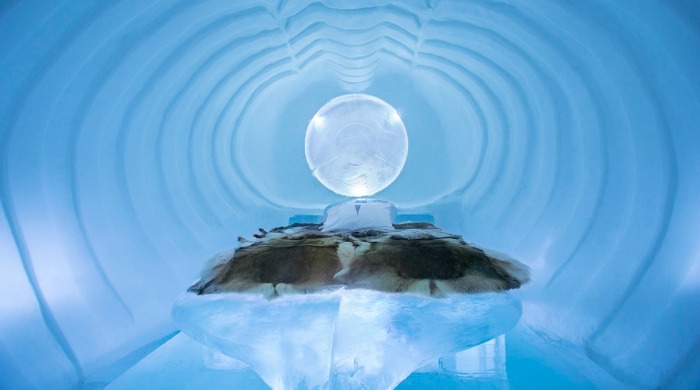 Outside of the icy walls, a whole host of activities await. The naturally occurring Northern Lights are a must see for any visitor to these parts, but dog sledding with Alaskan huskies and encounters with the indigenous Sami population in Jukkasjärvi also prove to be favourites. Marriage ceremonies can even be conducted in the subzero temperatures.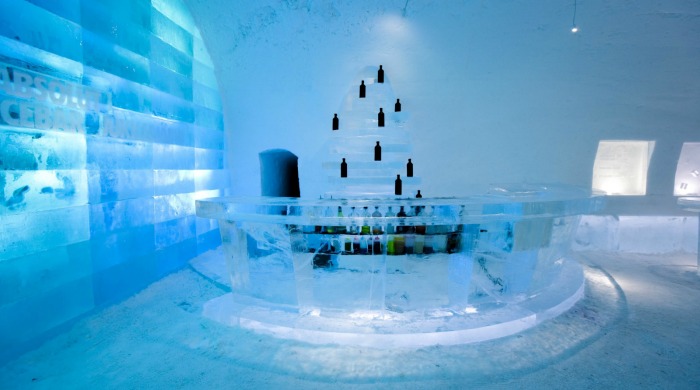 More information and booking details can be found on the ICEHOTEL website.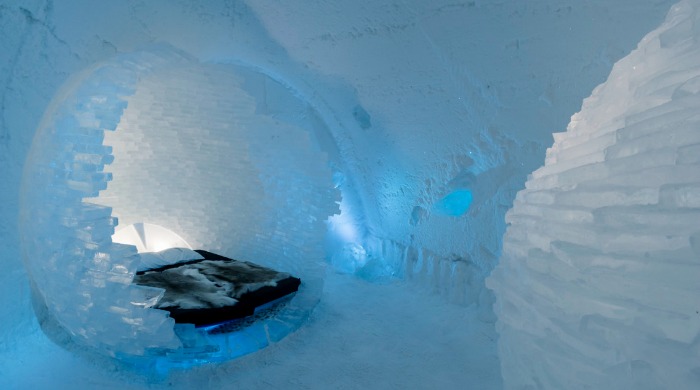 Words by Olivia Cooley. Images courtesy of ICE Hotel Jukkasjärvi.