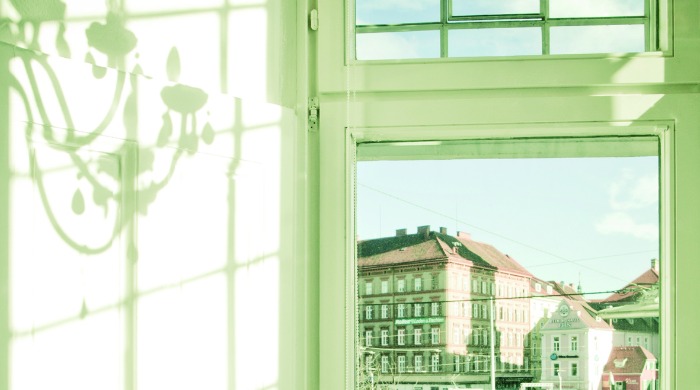 If your hotel is your home away from home when travelling, then the Hotel Wiesler, in Graz, Austria, is the perfect base to return to after a long day of sightseeing or business. Originally opened in 1909 as the Grand Hotel Wiesler, the Hotel Wiesler as it is now known, continues to position progress at the very heart of what they do. Having moved on from the epitome of modern in the early nineteenth century – ensuites and telephones in every room – the Wiesler is now a contemporary and lively urban space which has benefited from a stylish update. Taken over by the Weitzer hotelier family in 1999 and fully refurbished in 2010, the traditional 5 star hotel continues to be the number one address in town.
That said, the Hotel is a key example of the fact that gently carried out changes does not mean a loss of historical substance. Breakfast is still served under the Art Noveau mosiac 'Spring' by Leopold Forstner and next door the 'Speidaal Restaurant', underneath the eaterie's classic chandeliers of the 4.3 meter high hall, street art by the young artist Josef Wurm greets guests. As for the rooms, one does not have to worry that refurbishment means the hotel lost its old world charms.Each room was stripped back rather than added to, free from wallpaper and plastering, bare walls and wooden floors taking centre stage. Unrestricted views of the city are complemented by a free-standing bathtub, meaning you can quite literally soak in the view at your leisure.
One of a kind furniture pieces  sit side by side with handmade art, antique furniture and secondhand pieces which catch the eye. Everywhere in this hotel is a sense of character, but not overpoweringly so. An experience as much as it is just a stay, we're positive that you'd be hard pushed to find a better home from home anywhere.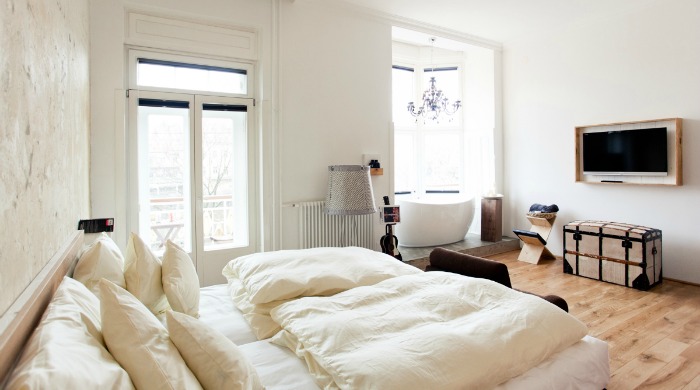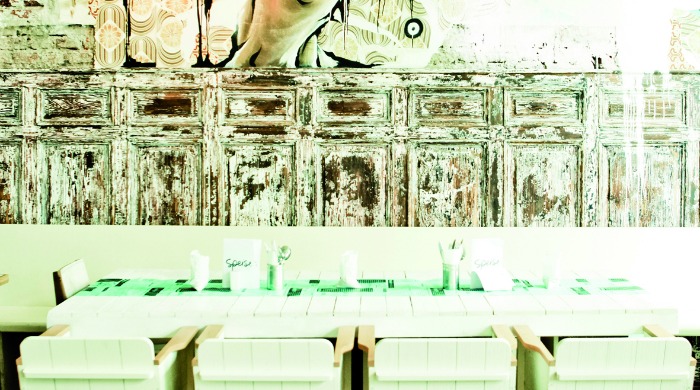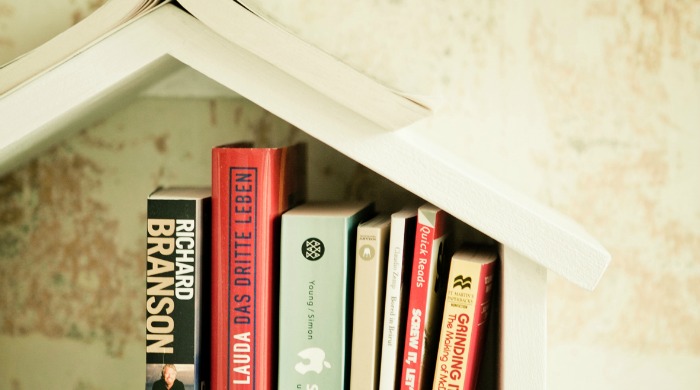 Words by Olivia Cooley. Images courtesy of the Hotel Wiesler press department.