Situated at the peak of Norway's western fjord country, Ålesund is a small port town set against the picturesque backdrop of the Sunnmøre Alps. Famous for its surrounding natural splendour, Ålesund made its name in the 19th century as one of Norway's principal fishing harbours and the gateway into the Sunnmøre district. Like most Norwegian port towns, Ålesund was originally built mainly from wood. That was until a devastating fire took hold of the city in January 1904, destroying the majority of the area within a single night.
From the ashes of that disaster rose the city that Ålesund is today. Following the fire, the city was rebuilt in the colourful Art Nouveau style of the period, giving Ålesund its distinct personality that continues to draw tourists from around the world today. One of the ten listed original Art Nouveau buildings in Ålesund is the Hotel Brosundet, an intimate waterfront hotel at the heart of the city. With just 47 rooms, the interior of the hotel was designed with a quintessentially Scandinavian aesthetic by prestigious architectural firm Snøhetta, which also designed The Norwegian Opera and Ballet in Oslo. The building itself was once a warehouse, and its industrial character is retained through exposed wooden beams, floors and brickwork in the rooms, bar and in-house restaurant. The Brosundet's Maki restaurant offers a freshly cooked five- and seven-course menu based on the catch of the day, which can be enjoyed while watching seals play from the arched windows of the Brosundet
dining room.
If you want to make your trip to Ålesund truly memorable, the Brosundet might well have the answer. While 46 of the hotel's rooms are contained within the main waterfront building, the 47th room is housed within a 150-year-old lighthouse that sits at the end of a jetty on the historic port of the city. The lighthouse was secured by hoteliers Knut and Line Flakk from the City of Ålesund when the pair sought a landmark to set their hotel apart from the rest. Just a five minute stroll from the hotel, the lighthouse continues the rustic feel of the Brosundet and the hotel will even bring a gourmet breakfast to you at your designated time.
For more information about Hotel Brosundet, go to the website.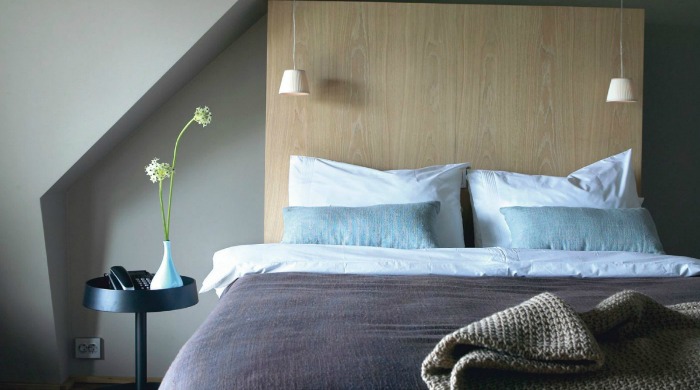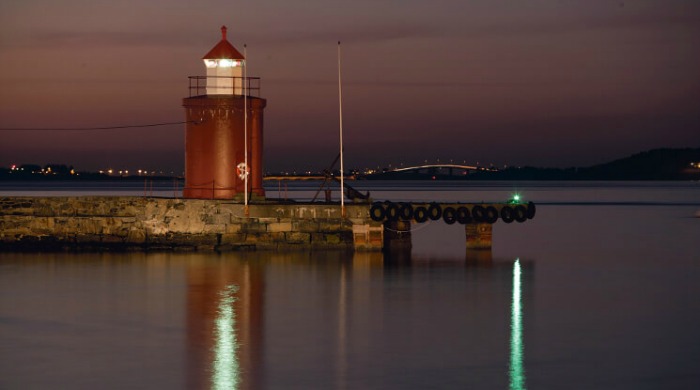 Words by Liam Roberts. Images courtesy of the Hotel Brosundet.