The copper trend is one that has taken the interior design world by storm and it's one that we at Coggles can definitely get on board with. Copper is simple, rustic and industrial, making it a great addition to any home – especially since the surge in popularity of minimalist, Scandi-chic interiors.
We've been looking at ways we can incorporate it into our own homes, and have come up with our top 5 DIYs; an inexpensive and creative way to bring this trend to life.
Copper Hat Rack
First up we have the hanging copper hat rack, which we discovered on A Pair & A Spare. This simple tutorial only requires four items: copper pipe, scissors, pegs and rope, and is a stylish way of displaying your hat collection or a few items of clothing.
For the full tutorial, head to A Pair & A Spare.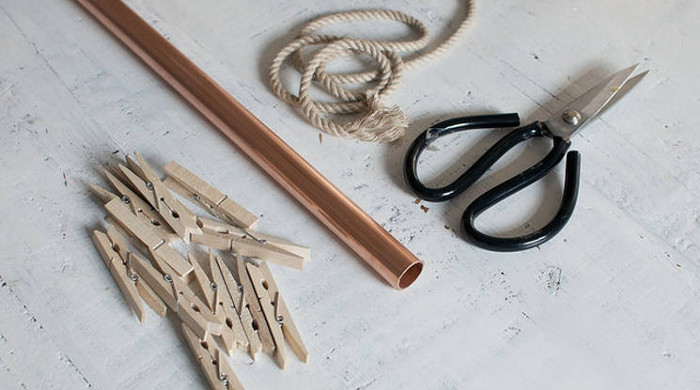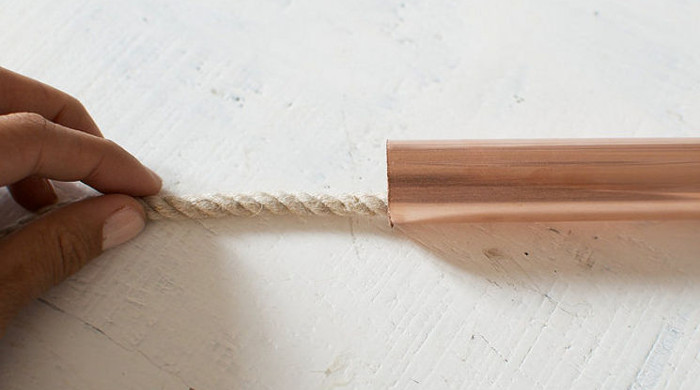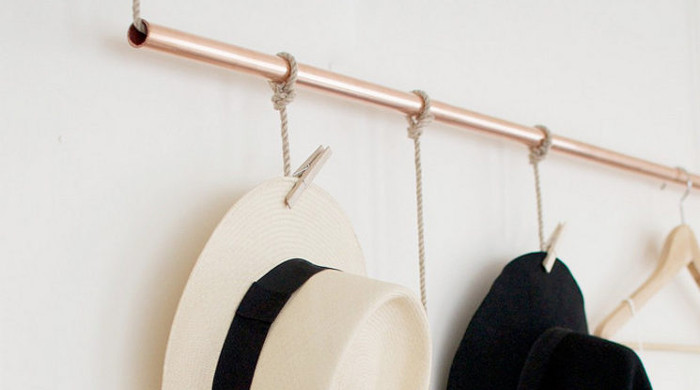 Images property of Geneva Vanderzeil
Copper Wire Pendant Lights
This is a really simple tutorial we found at Vintage Revivals. A great way to update your old and tired homeware, all it involves is old wire frame lampshades, some copper spray paint, and a few simple supplies.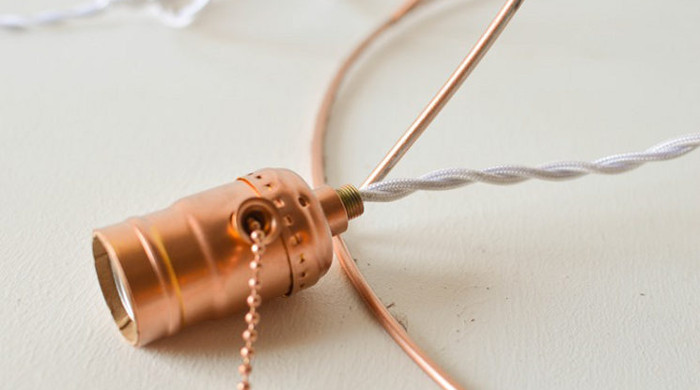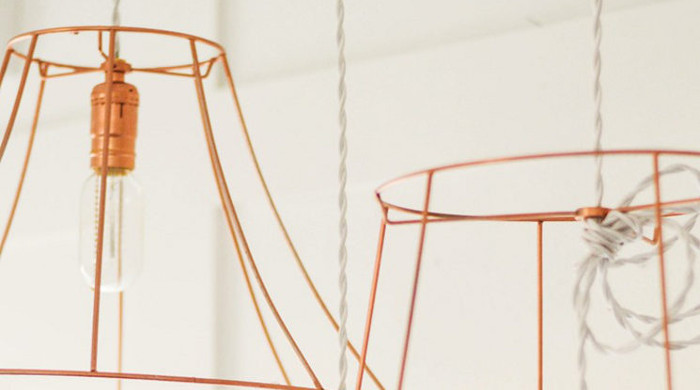 Go to Vintage Revivals for the full tutorial and to make your own industrial copper pendant lights.
Images property of Mandi Gubler
Copper Magazine Rack
We found another really easy tutorial at Burkatron in the form of a magazine display. With just a few copper pipes, some string and a hoop, you can create this wall display to show off your latest magazines.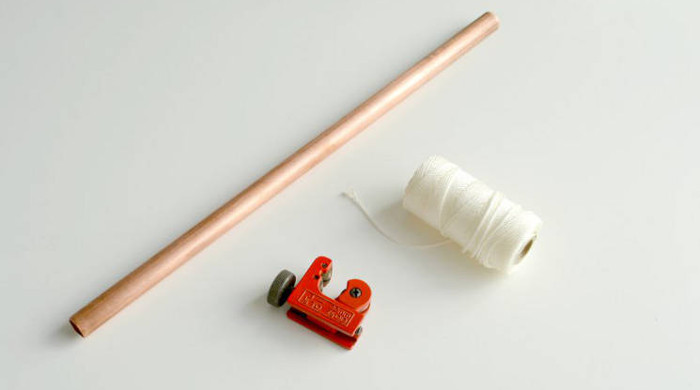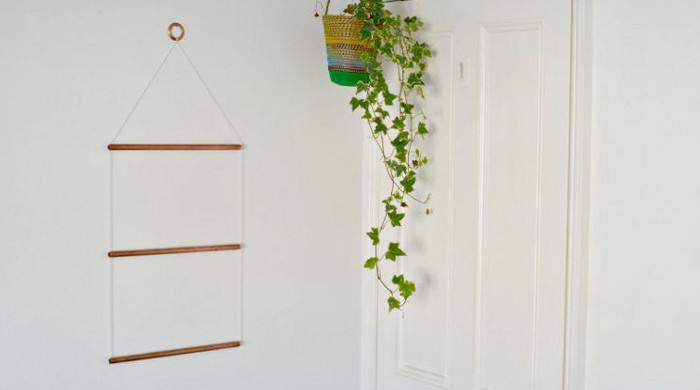 For the full tutorial, click here. Images property of Caroline Burke
Copper Pipe Wall Sconce
If you're feeling slightly more technical and are looking for a new, industrial light fixture, try your hand at the DIY copper pipe wall sconce by Claire Zinnecker at Camille Styles. A simple design that is fully customisable, this would work really well as a reading lamp.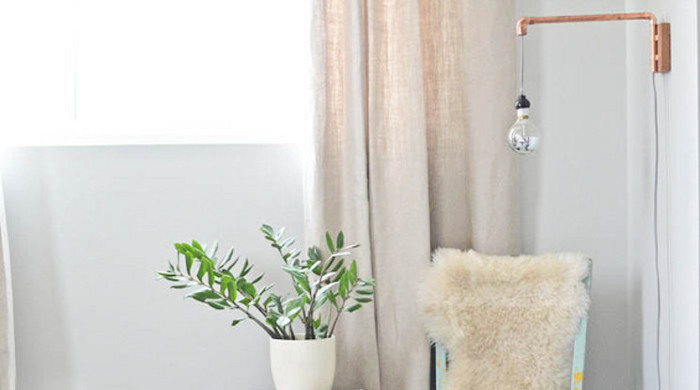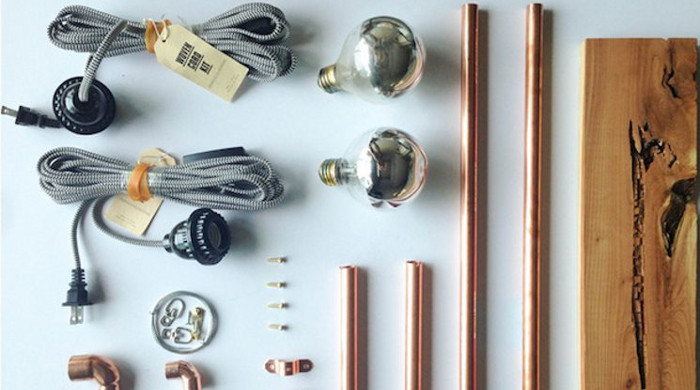 Go to Camille Styles for the full tutorial. Images property of Claire Zinnecker.
Copper Geometric Planter
We love the shape of this geometric hanging planter via Another Big Bite. Using just a few items, this is easy to make and is a great way to add a bit of copper and some greenery into your home. Visit Another Big Bite for the full tutorial.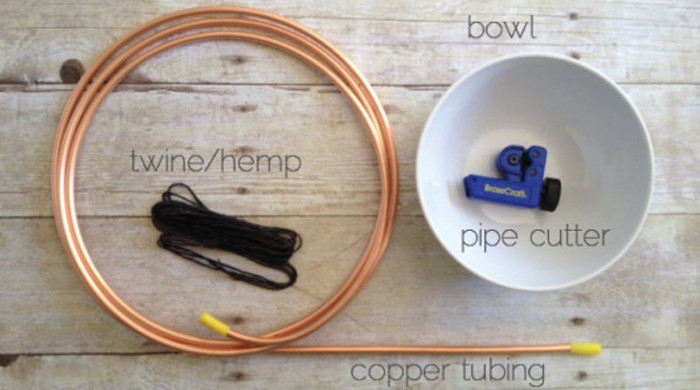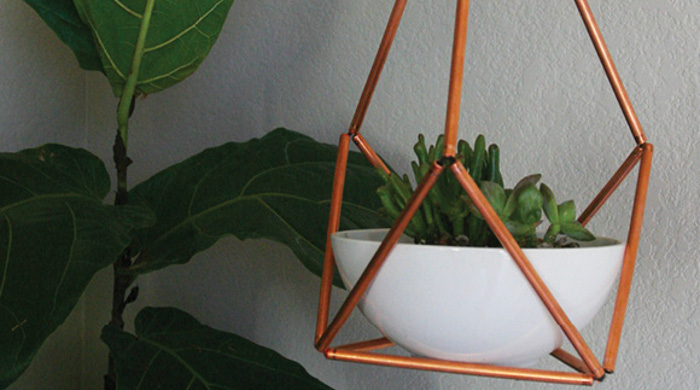 Images property of Lisa at Another Big Bite