Increasingly, more of us are working from home or taking our work home with us, which means a dedicated area for a 'home office' is a must. Whether it's in an entire room or small alcove, any space can be maximised to hold storage, books, technology, and any decorative items to encourage creativity.
Interiors consultant and artist Dee Adams uses a space in her loft to create a home office. Using bright colours and retro-inspired furnishings and accessories, the area is stylish and uncluttered. Her impressive collection of vintage lunchboxes adds to the retro feel, and also doubles up as storage for various papers and documents.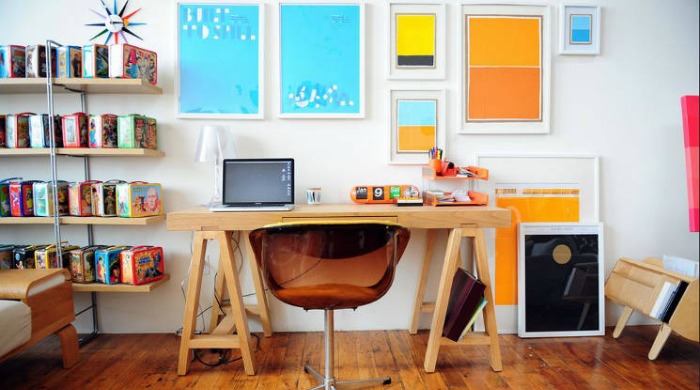 Showing that monochrome doesn't have to be boring, this home office of Swedish stylist and blogger Pella Hedeby is simple and functional, yet stylish. Using the desk for storage, the desktop is left free of any unnecessary clutter, and shelves are used to showcase an interesting collection of images and provide inspiration.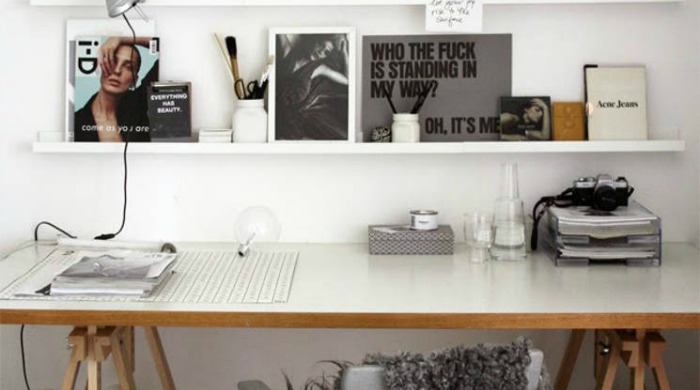 Blogger Caroline Harper Knapp of HOUSE of HARPER has created a feminine and fashion-forward space for her home office. Not afraid to use bold colours such as pink and orange, this is a bright, chic and unconventional home office that represents her and her brand. By using white as the base colour, she prevents this room looking garish or over-the-top.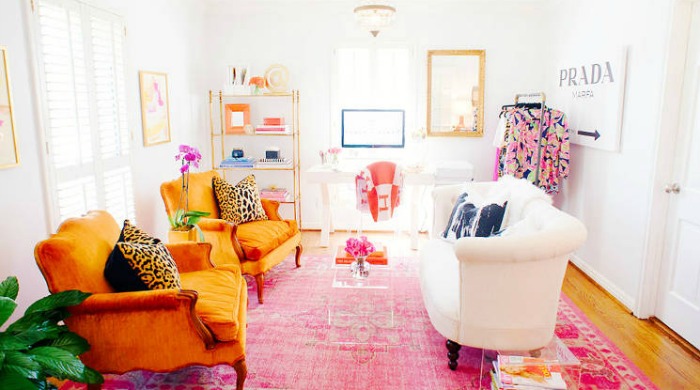 A utilitarian space, the style of this home office was driven by simplicity and practicality. As a result, there are no fancy accessories or furnishings – just the necessities, meaning there's space for additional storage and plenty of workspace. By combining industrial, rustic and mid-century styles, this minimalist space is stylish, whilst also being functional.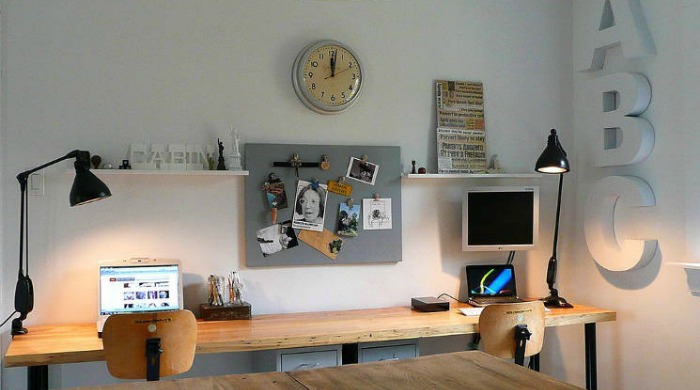 Designer Tamara Kaye-Honey has transformed the attic of her Los Angeles home to create this glamorous yet simple home office. A vintage dining table is used as the desk, creating a big space that houses the necessary technology, plus books and a few decorative ornaments.