To celebrate the new homeware brands landing on Coggles, the store held a launch party offering homeware tips, recipes, tasters and knowledge on the new lifestyle brands launching both in store and online at Coggles. We caught up with our Homeware Buyer, Jen, after the event:
Tonight was a great opportunity for us to showcase not only our new Skandinavian brands, but inspire our customers with a new homeware and lifestyle experience in store.
Showcasing brands such as Ferm Living, Normann Copenhagen and Kreafunk with a live cookery class from Le Creuset and the amazing Ripple Rhapsody cocktail, using the Ferm Living glassware, see the full menu and behind the scenes from the event here.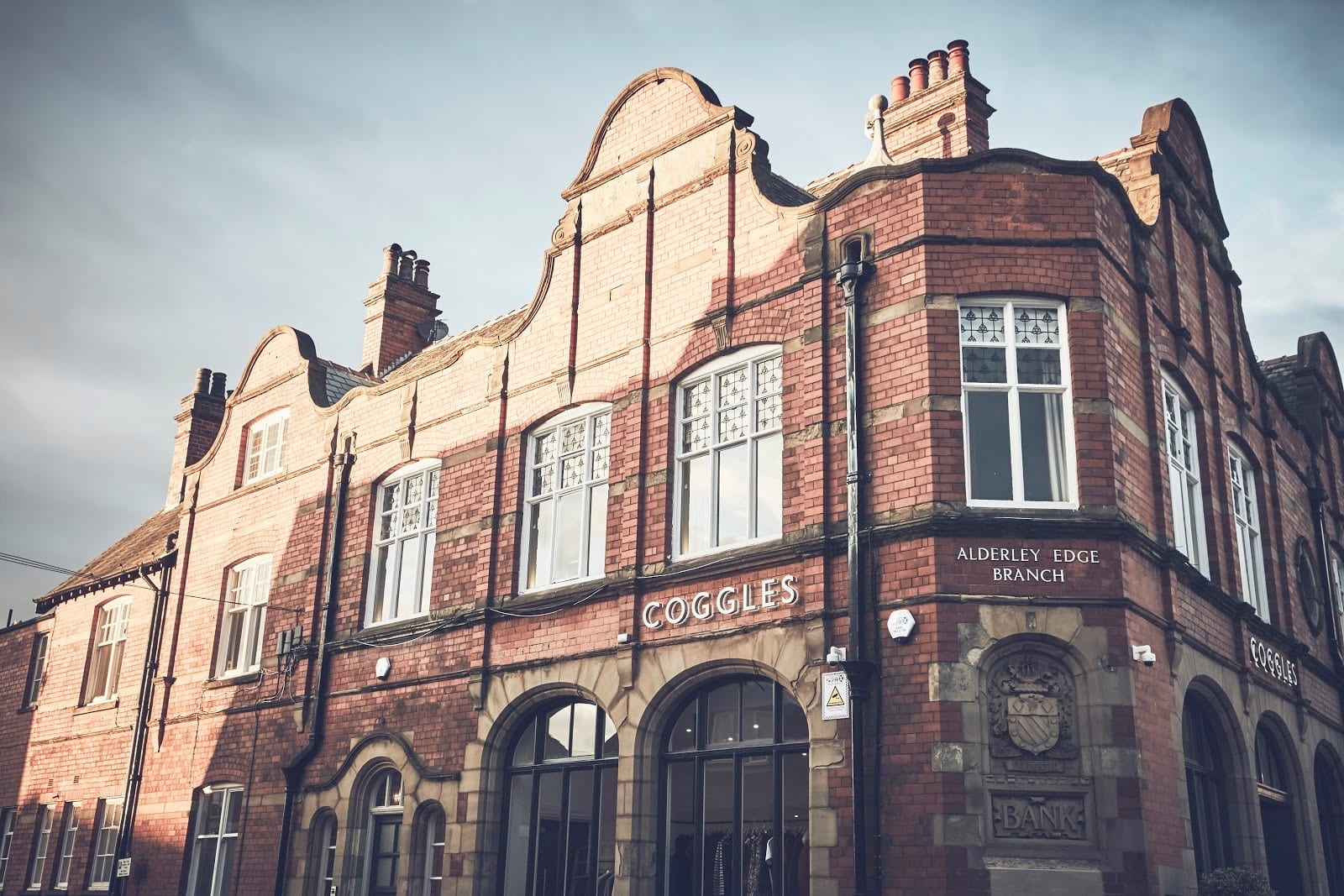 To Drink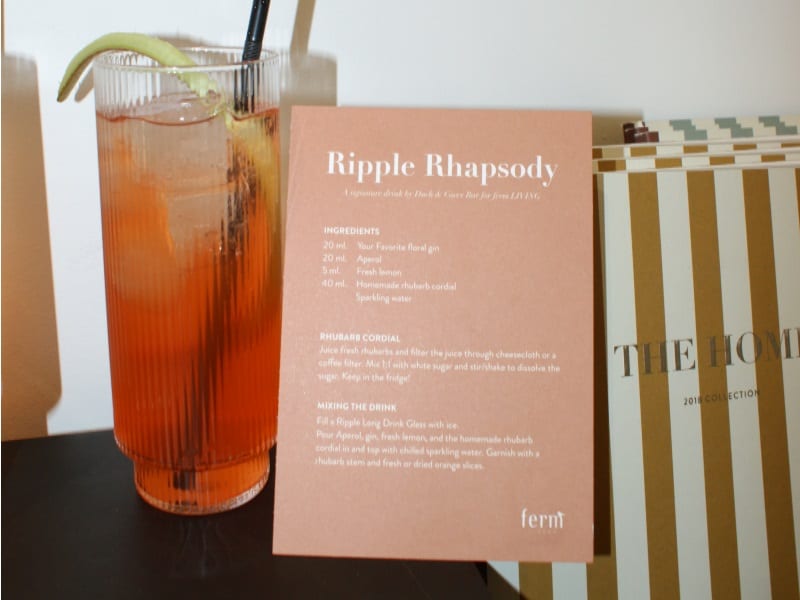 Ferm Living | Ripple Rhapsody
A signature drink by Duck and Cover Var for Ferm Living
Ingredients:
20ml Your Favourite Floral Gin
20ml Aperol
5ml Fresh Lemon
40ml Homemade Rhubarb Cordial
Sparkling Water
To make the Rhubarb Cordial:
Juice fresh rhubarb and filter the juice through cheesecloth or a coffee filter. Miz 1:1 with white sugar and stir/shake to dissolve the sugar
Keep in the fridge
Mixing the drink:
Fill a Ripple Long Drink Glass with ice.
Pour Aperol, Gin, Fresh Lemon and the homemade Rhubarb Cordial in and top with chilled sparkling water. Garnish with a rhubarb stem and fresh or diced orange slices.