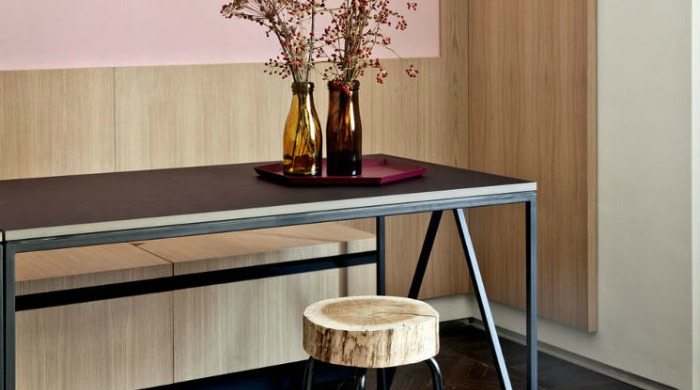 Incorporating style with a clever use of storage, this modern Turin home makes the most of its space without over-cluttering it. Wall storage is incredibly discreet, while the custom-made bookshelves save on space and make a unique design feature.
Colour is at the heart of this home, with dusky shades of pinks and greens creating a subtle and minimalist, rather than bold, look. Dark furnishings provide a contrast to the white and light shades throughout, with the use of black and dark woods, and dark parquet flooring. Decorative items are used sparingly to create a decidedly modern, minimal feel, with a focus on graphic lighting and a mixture of textures and fabrics.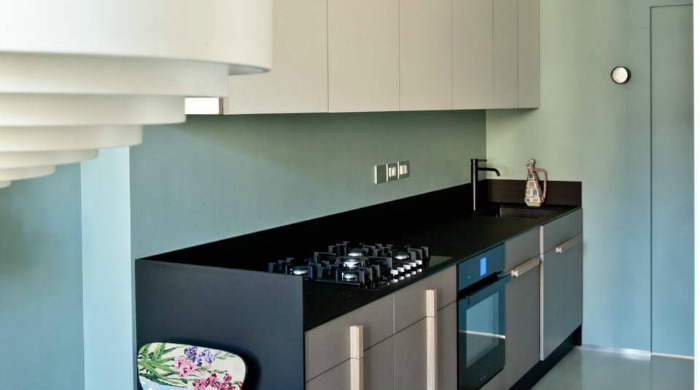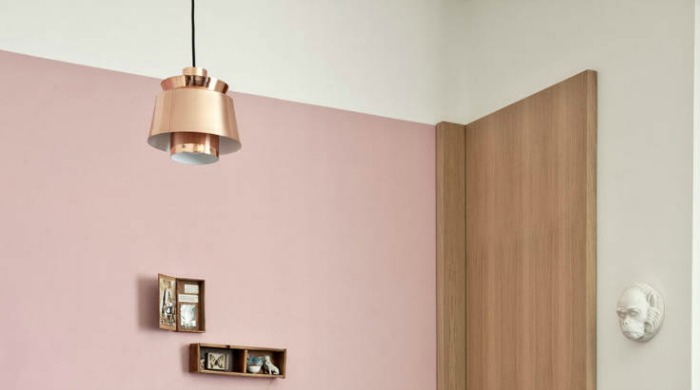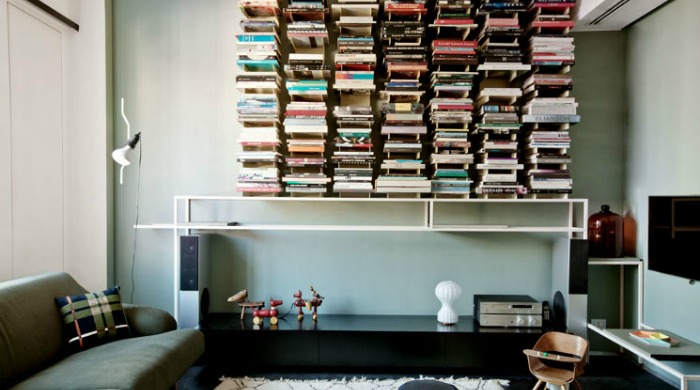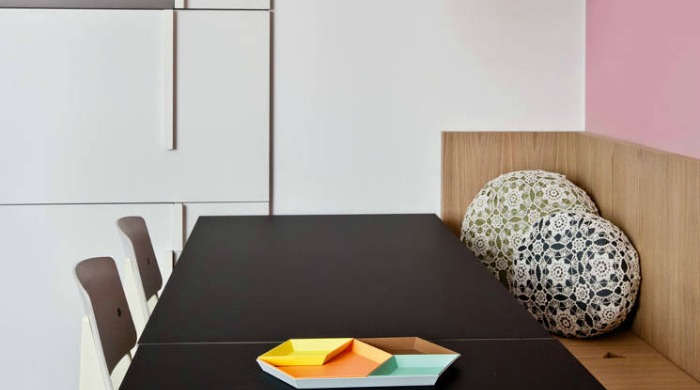 Words by Angharad Jones. Images property of Karel Balas for MilK Decoration.