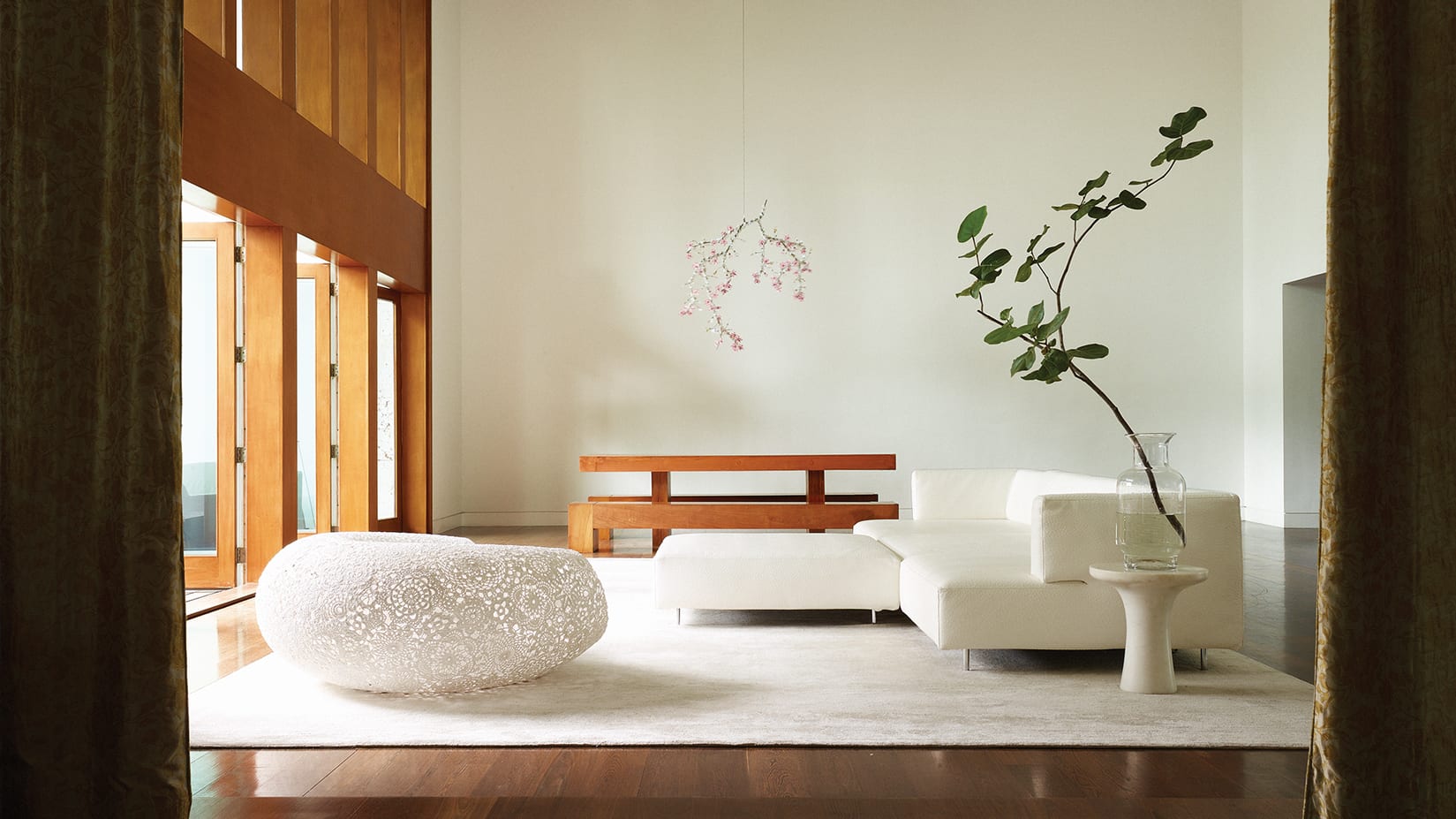 Once a "nondescript, one-story home" according to the architects, Villa Allegra has been recently transformed by Oppenheim to benefit fully from the tropical Floridian climate. The architectural firm added another floor to the property while also making minimal alterations to the building's original structure. From the exterior, guests are welcomed to the property through a double-height porch, at the centre of which sits a square pool aligned with a skylight that allows natural light to pour into the building's entrance.
Villa Allegra's ground floor comprises three bedrooms each with its own dedicated en-suite bathroom. A clean, minimalist aesthetic defines the property, with its designers opting for natural materials throughout. All-white walls maximise the abundance of light offered by the oversized windows, contrasting with the natural wooden floors. Tonal furniture in the living areas complements the understated aesthetic, with modernist pieces providing a contemporary edge to the property. Greenery around the home provides colourful accents while reflecting the tropical colours found in plants in the surrounding area of Miami.
The second floor retains the minimalist aesthetic with panelled wooden flooring and concealed storage spaces. The master bedroom also includes a secluded courtyard garden overlooking the rectangular landscaped pool to the rear of the property. Oppenheim has created a home that reflects and responds to its local environment, with a design—as the firm puts it—that "provides a flexible infrastructure for the participation and enjoyment of the pleasures of life".
Words by Liam Roberts. Images property of Oppenheim Architecture