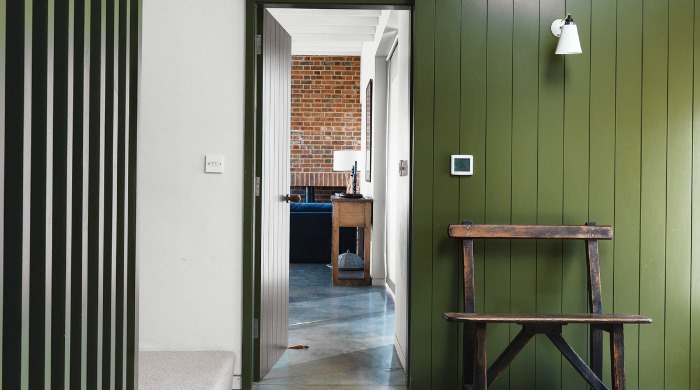 A couple of miles from the coastal town of Southwold in Suffolk is architect Lucy Marston's country house. Based on old farmhouses in the area, the house incorporates traditional elements whilst still being modern, and the interior reflects that.
Large windows throughout bring the vast countryside (and lots of natural light) into the house, while the colours used in each room blur the boundaries between outside and in. The kitchen, for example, features olive coloured cabinetry and wood surfaces, reflecting the view that leads out from the glass sliding doors. Accents of yellow in the bathroom and master bedroom, meanwhile, complement the fields below and add colour to the minimal finishes of the rooms.
Use of wood panelling, antique wooden benches and log fires create that British country abode aesthetic, while clean subway tiles, raw concrete flooring and pendant lighting bring contemporary minimalism into the design.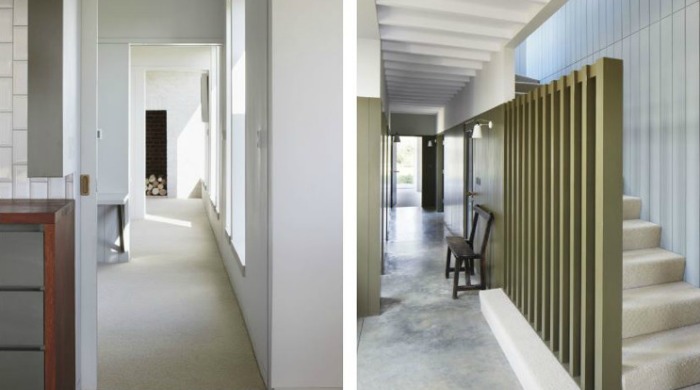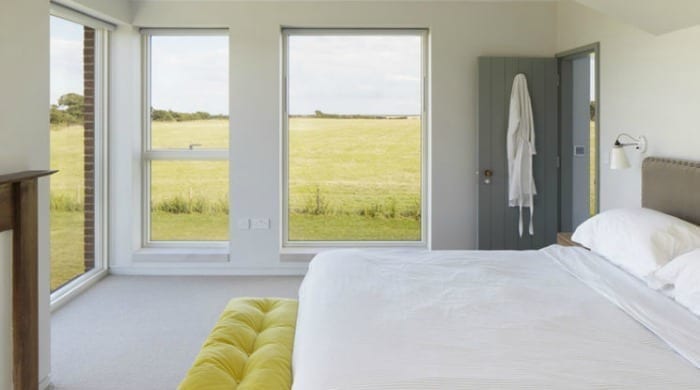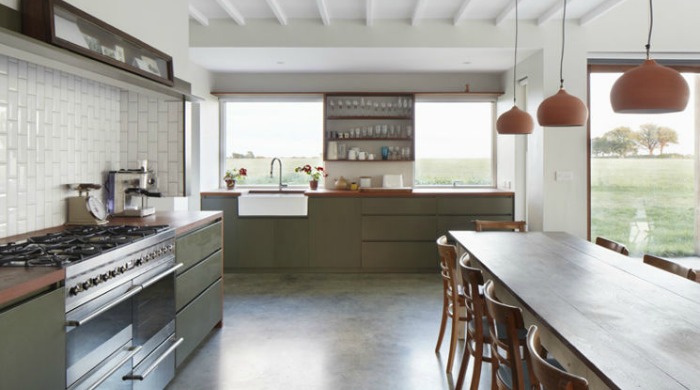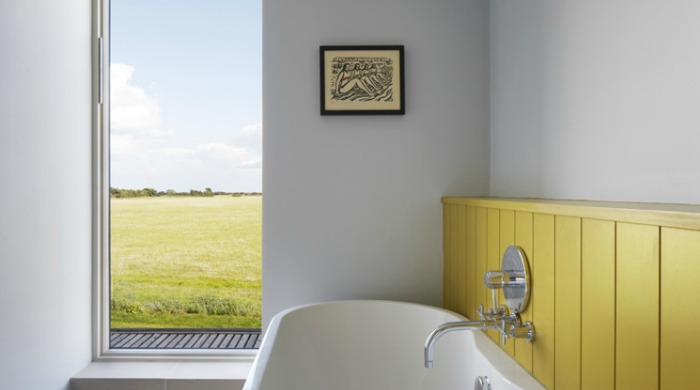 Words by Angharad Jones. Images courtesy of Lucy Marston.