One of the longest reigning fashion atelier's has landed at Coggles. Founded by Pierre Balmain, luxury label Balmain has been adding to the fashion archives since 1945, revolutionising Paris couture alongside the likes of Christian Dior and Balenciaga. Feminine details, couture designs and bold fabrics all contribute to Balmain's signature style, capturing attention across the globe. At a time where utilitarian and regimented fashion was the norm, Pierre's designs skyrocketed in popularity after glamorous Hollywood actresses such as Brigitte Bardot and Katharine Hepburn became transfixed with the brand in the 1950's. Join us as we take you on a guided tour through the Balmain history.
Balmain has been lead by a plethora of talented creatives following the death of Pierre in 1982, notably with Oscar De La Renta during the 90's and most recently Olivier Rousteing who has taken the reins as Creative Director. After joining Balmain in 2009 from fellow luxury designer Roberto Cavalli, Olivier has encapsulated the labels legacy to fit today's world of contemporary fashion. Heavily influenced by the labels rich archives, Balmain designs embody classic Parisian style. When it comes to taking responsibility for a luxury fashion house with such heritage, it is important to evolve with the times in order to survive. Collaborating with brands such a Victoria Secret and H&M as well as maintaining a strong editorial and social presence, Olivier has made the brand accessible to all. Further to the brands focus on collaborations with other influential labels, Balmain also have a diffusion line of their own, called Pierre Balmain. The collection features both mens and womenswear targeted at a younger customer with everything from Balmain T-shirts and jeans to tailoring and formal wear on offer. Reflecting the reputation of the brand in the 50's, modern day Balmain is a favourite among musicians, actors and models. With strong collections in both menswear and womenswear, it's hard to escape the signature Balmain logo.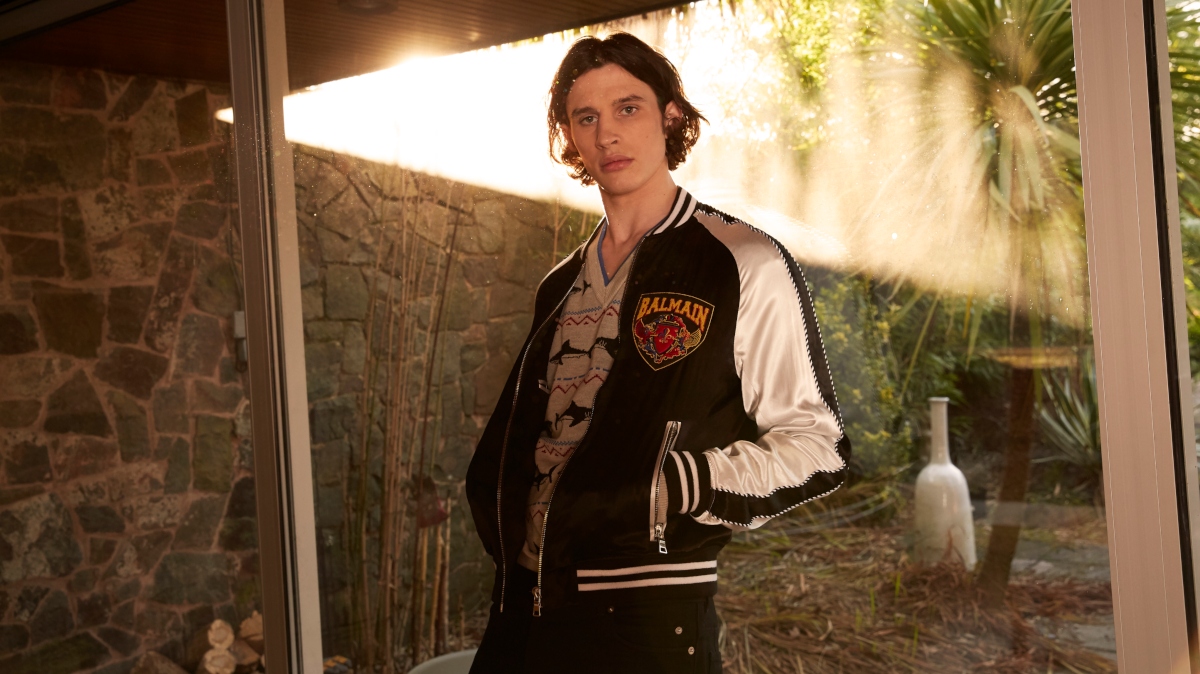 Olivier Rousteing's Balmain Army
Something that Olivier wanted to do for the brand is push the boundaries of ethnicity. Being adopted, Rousteing has said that he used fashion to identify himself when growing up. When casting his 'Balmain Army' Olivier looks for personality and diversity, striving to bring more than just a face to his runways. Taking the role of Creative Director at the age of only 25, Olivier is part of the digital generation, and therefore is fully aware of the importance of utilising the platforms available. With access to a hall of fame Olivier Rousteing has brought Balmain into the 21st century recruiting his A-list friends as brand ambassadors. Olivier has consequently grown his 'Balmain Army' into the exclusive group of influential talent that it is today. From fashion royalty Naomi Campbell and Cindy Crawford to the the latest in new music Jorja Smith and Dua Lipa everybody wants to be a member of the Balmain Army. Olivier is truly the face of the label, in an interview with Vogue, Rousteing said that if he were to design an Olivier Rousteing collection it would essentially be Balmain. Initially branded the baby of Balmain now Balmain is his baby.
"Fashion is a revolution not an evolution"
Iconic 80's Influence
A child of the 80's, Olivier regularly uses influence from the decade in his collections, with his most recent collections featuring some tell-tale signs of the distinctive era in fashion. Not only do his designs feature structured shoulders, power suiting, shiny fabrics and oversized fits, but his army are sent down the catwalk to 80's legends like Prince and The Supremes. Recognisable around the world for it's 80's structure, double breasted fit and metal button detail, the Balmain blazer has become one of the brands most iconic pieces. With it's glamorous yet sophisticated silhouette is has become an iconic blazer for ultimate power dressing.