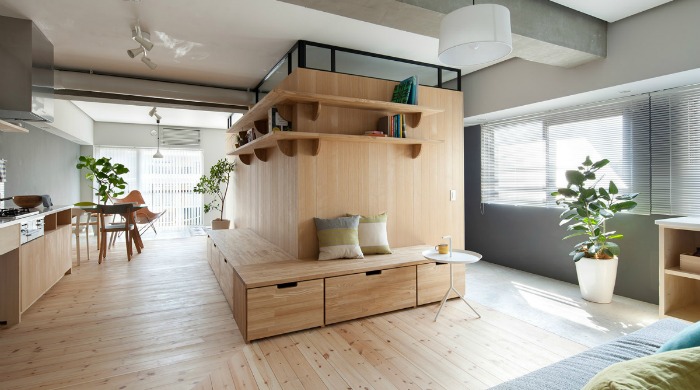 Traditional Japanese Zen philosophy is all about space, light, minimalism and ease of flow between areas. This apartment, renovated by Sinato Architects, manages to accomplish all of this despite being a small, one-level space.
Natural wood, raw concrete and shades of grey are used throughout the apartment, while neutral colours and greenery are interspersed to create warmth and light. No walls feature in the home, creating a more open and fluid space; rather, wood is used to section off areas of privacy and provide natural divisions – or 'rooms'.
All features in the apartment serve a necessary purpose, which enables the space to remain uncluttered, while cupboards built into seating is a clever use of storage. Select features of art and furnishings add personal touches to the interior, and turn this space into a home.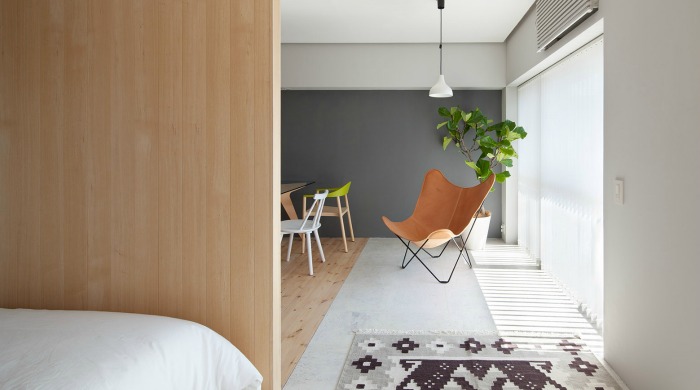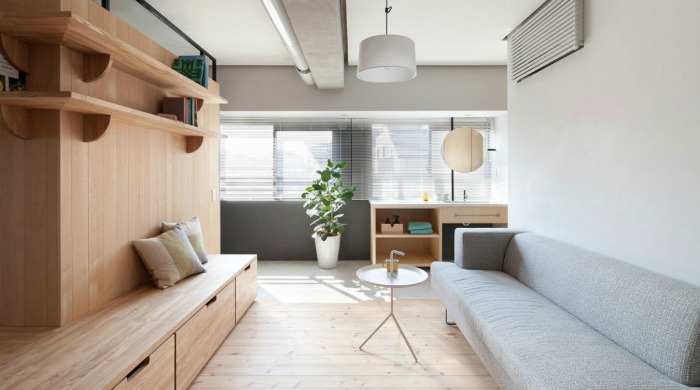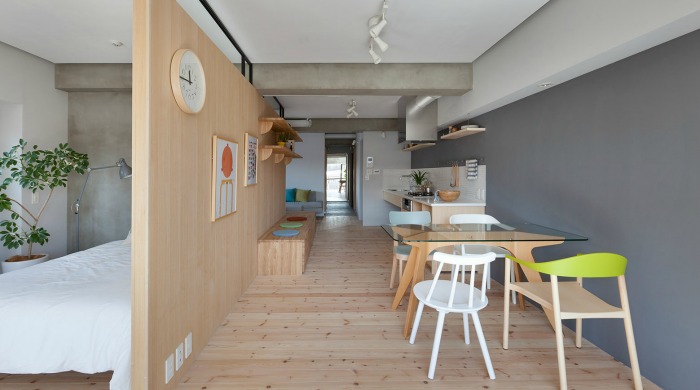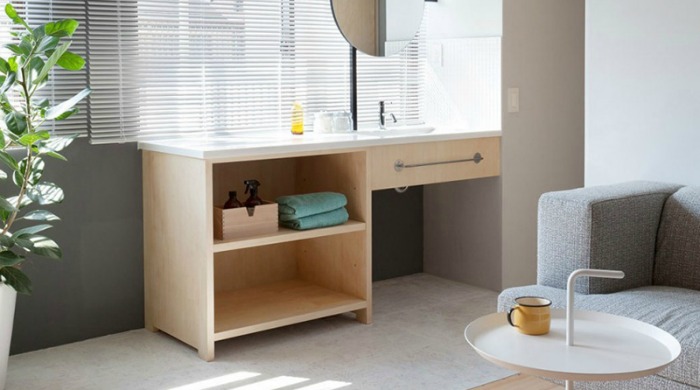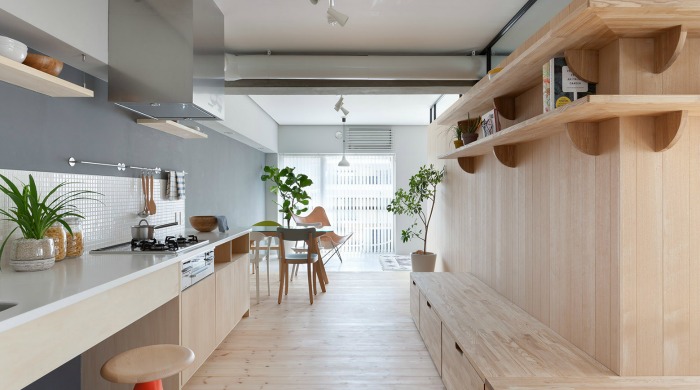 Words by Angharad Jones. Images property of Toshiyuki Yano.