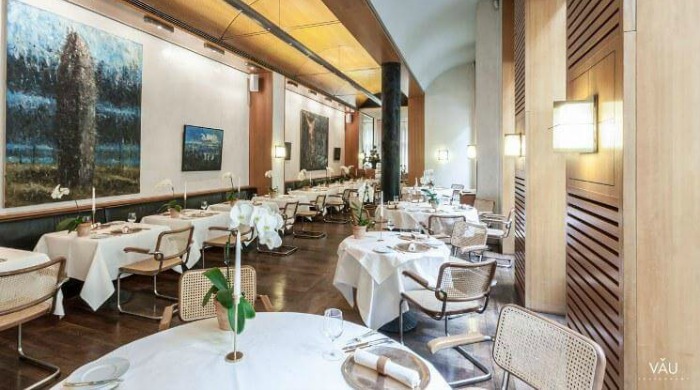 The past few years have seen Berlin's food scene evolve from a choice of the ubiquitous Bratwurst and Currywurst to a city bursting with everything from street food to Michelin-starred eateries.
One restaurant to recently receive a coveted star is VAU; a German restaurant in the Mitte district headed up by Chef Kolja Kleeberg, famed for its seasonal, regional dishes with a Mediterranean flavour.
Kleeberg goes by the philosophy of no more than three ingredients at one time on a plate, making dishes simple but very well executed. VAU has two set evening menus; Improvisation, which is modern and creative, and Komposition, which offers up more classic, traditional options.
The restaurant itself is as stylish and full of taste as the food it serves. Designed by Meinhard von Gerkan – one of Germany's leading industrial architects – the interior is timeless and elegant, with an atmosphere of a warm bistro rather than a formal restaurant. Don't miss the Terrasse; an Art Nouveau-style courtyard perfect for an aperitif or dinner outside in the warmer months.
For more information, visit the VAU website.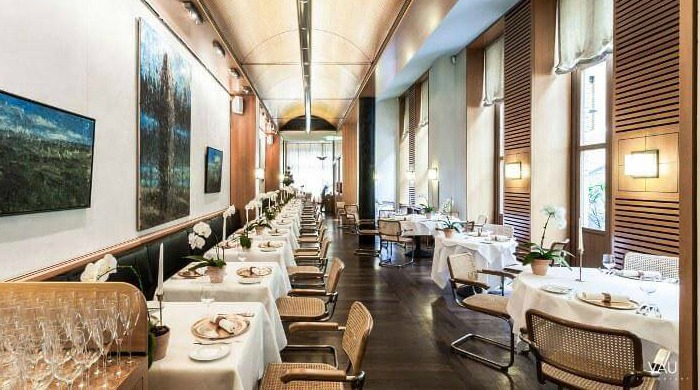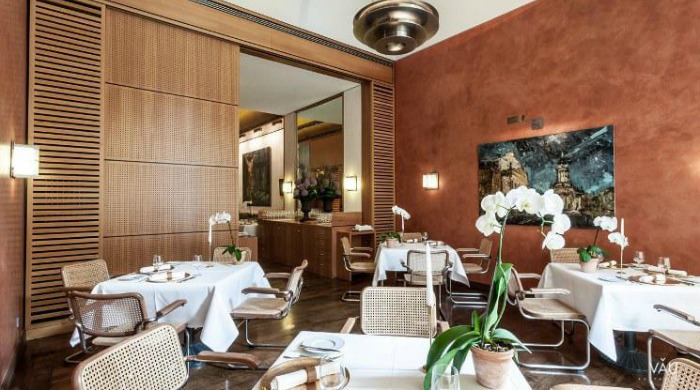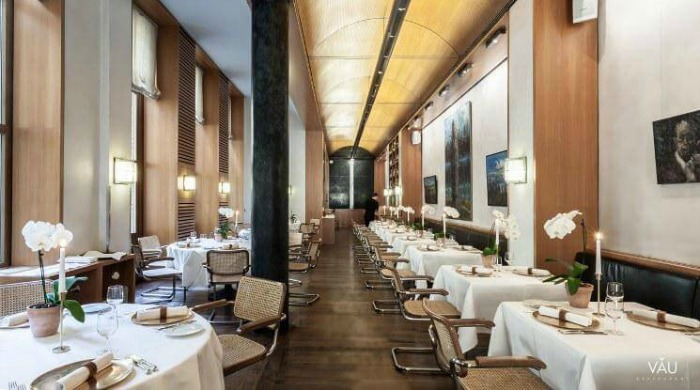 Words by Angharad Jones. Images property of VAU.