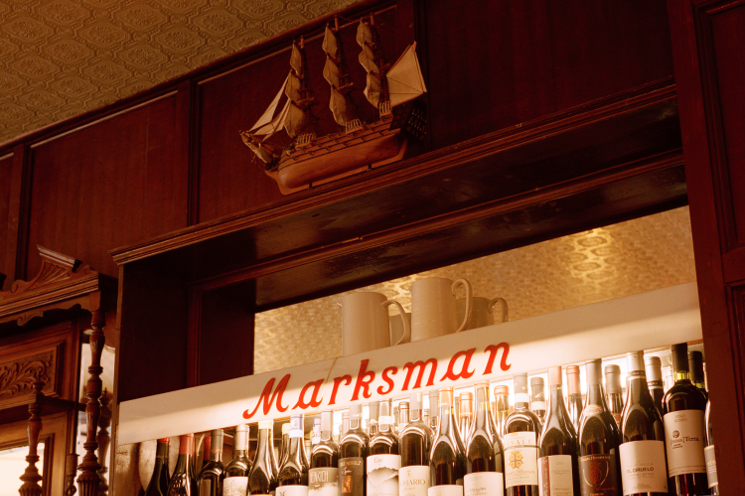 The pub on Paul Smith's radar? The Marksman, in London's Bethnal Green. Taken over and refurbished by Tom Harris (previously at One Leicester Square) and Jon Rotheram (who cut his teeth at Jamie Oliver's 15) in 2015, the Marksman is one of those rare 'real' pubs that manage to have style, substance and appeal to those who want a local with a great selection of ales as well as those who want great British food with quality and flavour at its heart.
It seems he's not the only one. In October this year the Marksman – a Victorian pub dating back to 1865 – won the Michelin Pub of the Year, praised for its selection of local ale and "new era" food, beating 500 other establishments despite only being open for a year. This is a place that has all the qualities of a traditional British pub – the walls are dark and wood-panelled, seating comes in the form of dark green leather banquettes or matching stools and it's devoid of any over-styling that so often comes with new pubs that try so hard to be the real thing.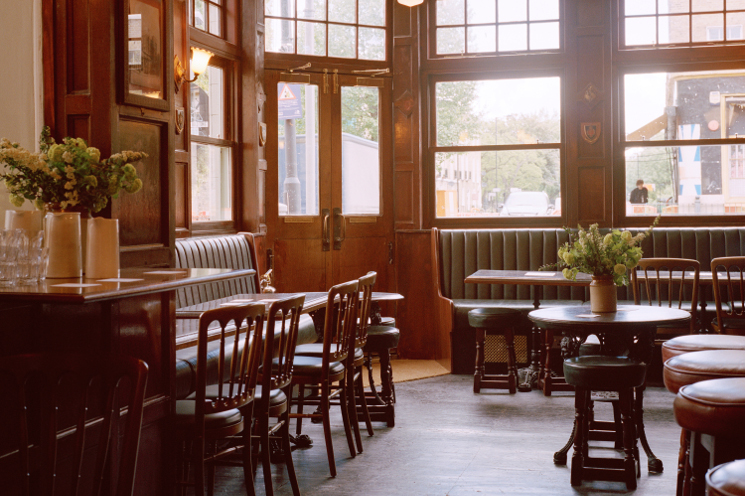 The food, it goes without saying, is second to none. The menu is inspired by east London, paying homage to its neighbourhood, while dishes are seasonal and change regularly. Expect delights such as cured mackerel with kohlrabi, devilled mussels on sourdough toast and fried potatoes with burnt onion mayonnaise.
The Marksman is a pared-back pub that other new establishments would do well to follow suit. Focusing on quality and a welcoming atmosphere over fuss and pomp, it brings everything that's good about traditional pubs and contemporary gastronomy together, blending the two harmoniously.
The Marksman can be found at 254 Hackney Road, London E2 7SJ. Visit the website here.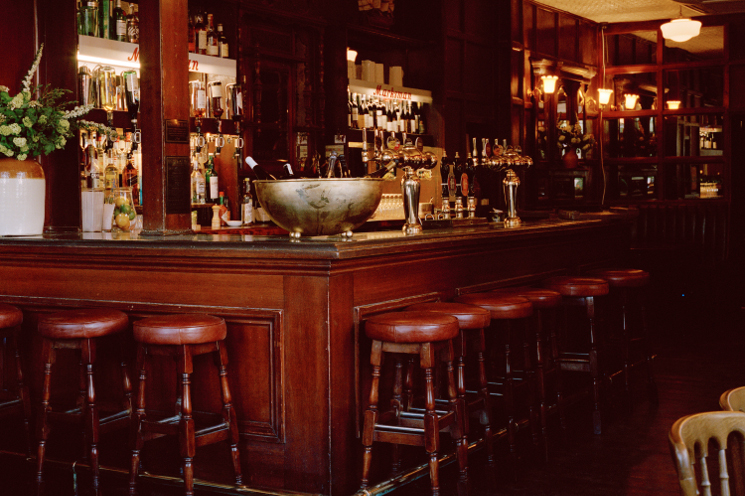 Words by Angharad Jones. Images by Ali Mobasser, courtesy of the Marksman