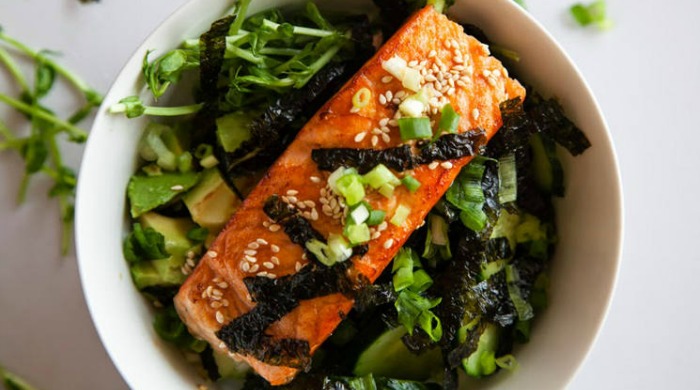 If you're looking for a healthy, simple and satisfying lunch, this recipe is the answer. Imagine salmon beautifully seasoned with Asian spices sitting on a bed of brown rice alongside cucumber, avocado and sprouts coated with a soy-wasabi vinaigrette.
We spotted this recipe for a Seattle Asian Salmon Bowl on Skinny Taste last week and haven't been able to stop thinking about it since, this is definitely one for our Sunday lunch. You don't have to worry about it breaking your diet as it's around 395 calories per serving with a whopping 27g of protein, you had us at Seattle.
For full recipe and method, visit Skinny Taste here.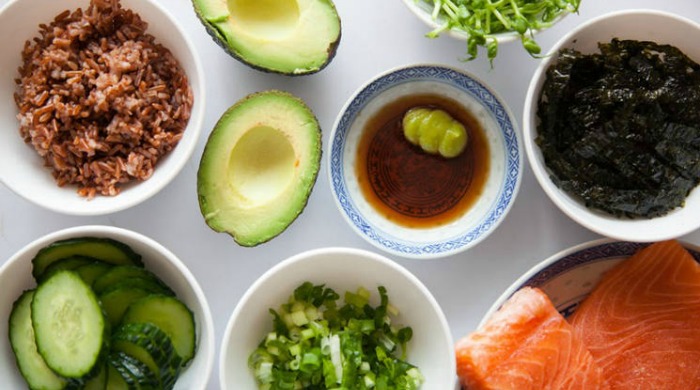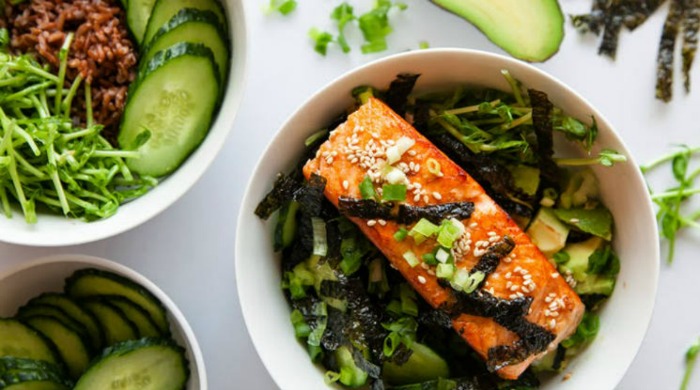 Images property of Skinny Taste