Boasting three Michelin stars and an experiential seasonal menu, Maaemo is Norway's best fine dining restaurant.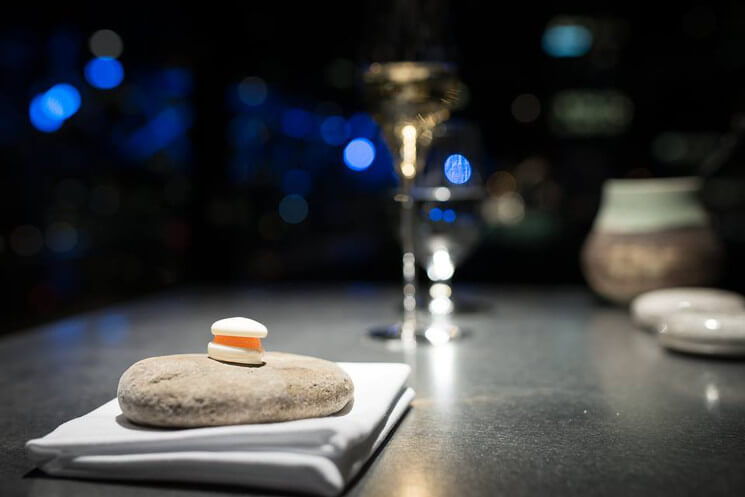 Denmark may have Noma but the other Nordic restaurant giving it a run for its money is Maaemo, a contemporary Norwegian establishment in Oslo. Opened in 2010, the restaurant's name comes from an Old Norse word meaning 'Mother Earth', and that just about sums up its concept.
Seasonal tasting menus consist of over 20 courses of fresh Norwegian dishes (most of the produce locally-sourced) – think Norwegian langoustines and mackerel with ramson. The ingredients are traditional yet the tastes and aesthetics are completely modern; an approach typical of New Nordic cuisine that has taken Scandinavia by storm. Copenhagen-born head chef Esben Holmboe Bang has brought Norwegian food back to life, exploring the natural flavours that the country produces and reintroducing them in a new and exciting way.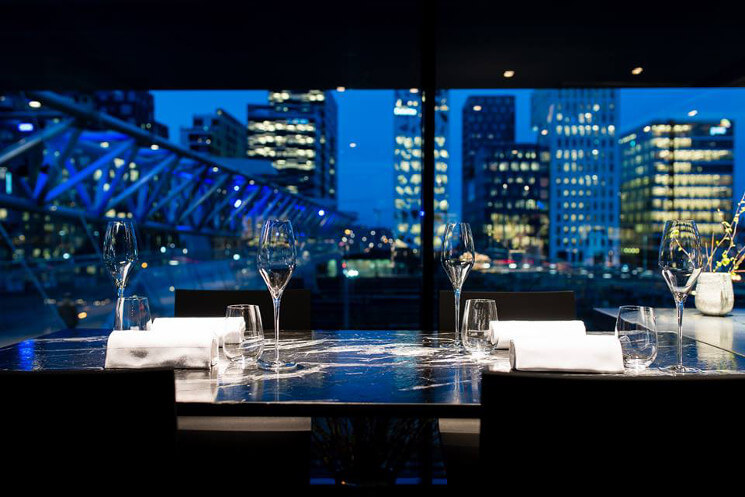 Esben's approach – and his food – has been met with critical acclaim. In less than 18 months of opening, Maaemo was awarded two Michelin stars; with another star added in 2016 (the first Norwegian restaurant ever to hold three Michelin stars). Maaemo's dishes are simple yet exquisite, with an intricacy, originality and aesthetic that is refreshing to come across.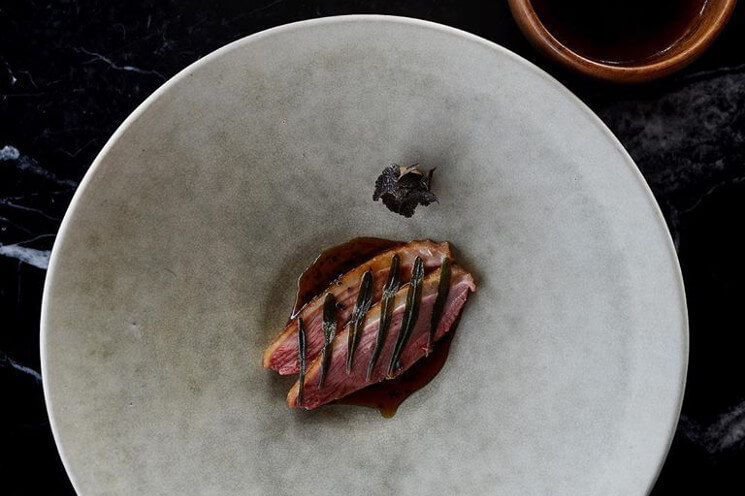 With just eight tables, the atmosphere is relaxed and natural yet the service is second-to-none – just like its food. The interior restaurant itself only enhances what Maaemo is all about. It's clean and sleek with white walls, stainless steel, an open kitchen and glass encasing that only the Scandinavians can truly pull off.
Maaemo is luxurious in its simplicity and attention to detail, quality and experience, and it comes as no surprise that it has received such high = accolades as it has.
Maaemo can be found at Schweigaardsgt. 15b 0191 Oslo Norway. To find out more, visit the restaurant's website >>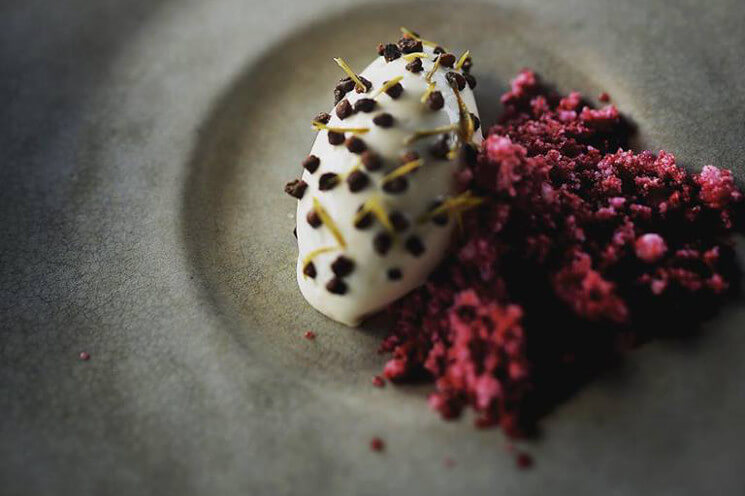 Words by Angharad Jones. Images property of Maaemo/Esben Holmboe Bang