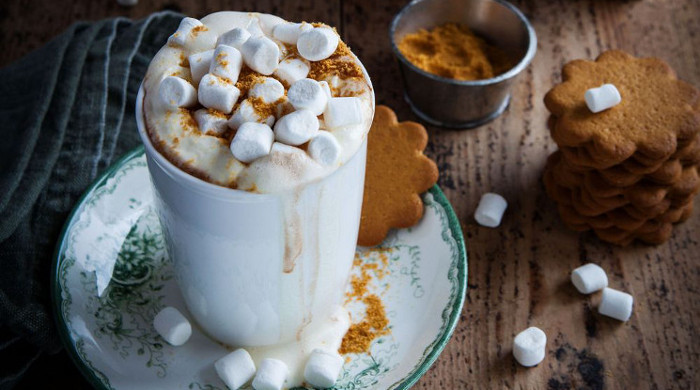 There's nothing better than a warming, sweet treat when you need a little pick me up when it's miserable outside. This gingerbread hot chocolate is suitably festive and perfect for a sweet tooth.
This recipe comes in two parts; a simple gingerbread recipe and a recipe for the indulgent gingerbread hot chocolate inspired by blog Made by Mary.
The gingerbread doesn't take long to make, around half an hour in total so you can whip up this festive beverage in an afternoon for friends or just to treat yourself.
To make the gingerbread you will need…
125g Unsalted Butter
100g Dark Muscovado Sugar
4tbsp Golden Syrup
325g Plain Flour
1tsp Bicarbonate of Soda
2tsp ground ginger
Writing icing for decoration – optional
Method
1. Preheat the oven to 170 degrees or gas mark 3. Line a baking tray with greaseproof paper.
2. Add the butter, sugar and syrup to a medium saucepan and heat until melted together, stirring occasionally. Remove from the heat to cool a little.
3. Sieve the flour, bicarbonate of soda and ginger into a large bowl and mix in the melted ingredients to make a dough.
4. Lightly flour your worktop and use a rolling pin to roll out your dough to about 5mm thick. Use cookie cutters to cut out the shapes and place the cut out shapes onto the lined baking trays leaving space between each biscuit. Bake in the oven for around 9-10 minutes until light golden brown.
5. Remove from the oven and leave to cool on a wire cooling rack. Decorate with the writing icing once completely cool if you'd like to, that's completely up to you. They can be stored in an air tight container for up to two weeks, that's if they don't get eaten before that of course.
To make the gingerbread hot chocolate, you will need…
1 1/4 cups Milk
1 tbsp Brown Sugar
1 tbsp Cocoa
1/2 tsp Gingerbread spice
1/2 Gingerbread cookie crumbs
Whipped cream and Mini Marshmallows to taste
To create the perfect gingerbread hot chocolate, take a look at Made by Mary to find out how to make it.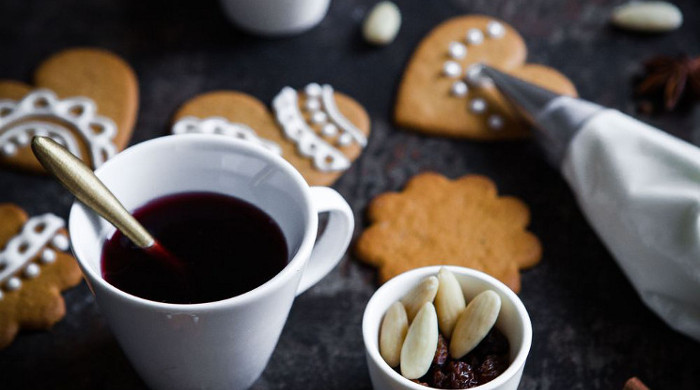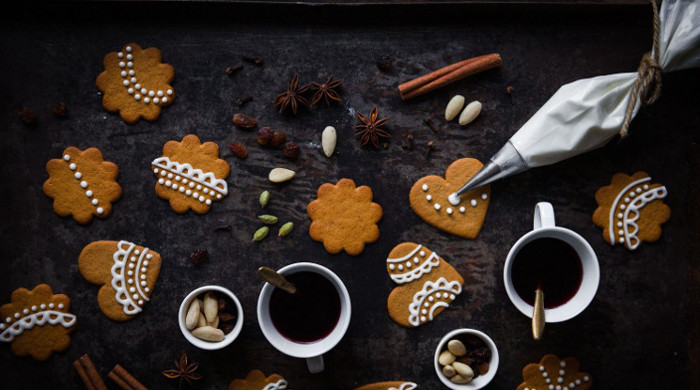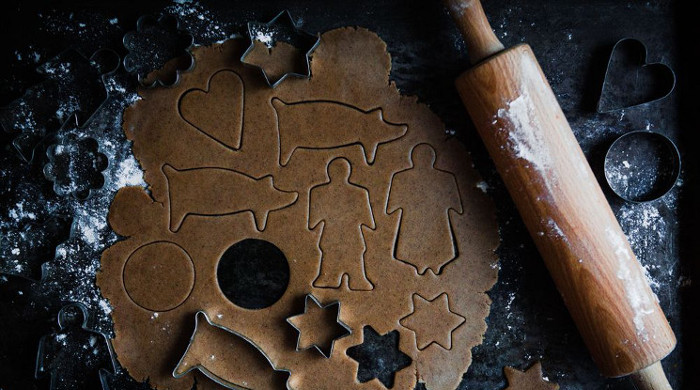 Images property of Maria Stromberg.