Easter is just days away, making the perfect excuse for indulging in the food of the season: chocolate. This year, go beyond the chocolate eggs and create everything from spicy hot chocolate for that post-brisk country walk beverage, to dark chocolate pots to tuck into after your Sunday roast.
Vegan Mayan Drinking Chocolate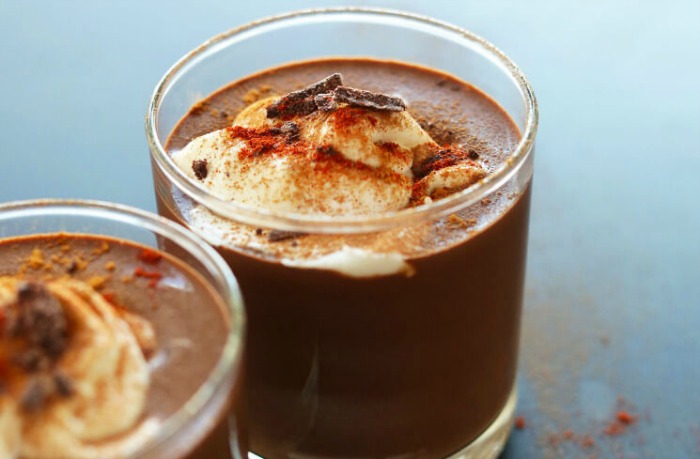 Image property of the Minimalist Baker
Involving just eight ingredients and 15 minutes of preparation time, this drink is a simple indulgence. Adding cinnamon, nutmeg and cayenne to dark chocolate and milk, this drink is the perfect blend of sweet and spicy, rich and creamy. This recipe is vegan, using dairy-free ingredients, but dairy works just as well; click here to see the full recipe.
Wholemeal Chocolate Hazelnut Cookies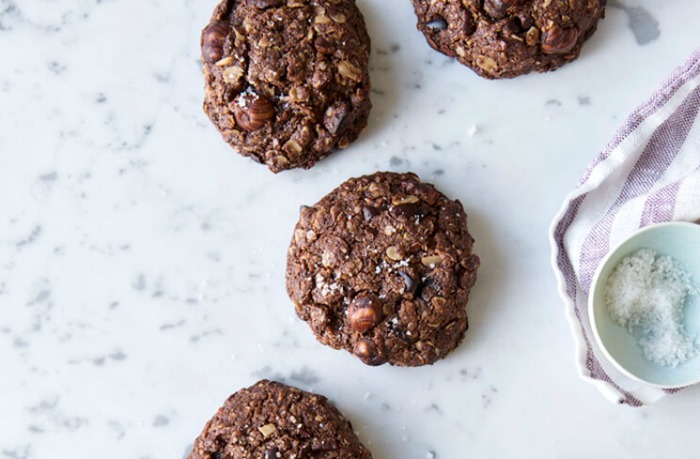 Image property of Dagmar's Kitchen
A healthier take on the classic chocolate cookie, this recipe uses oats, spelt flour, cacao nibs and hazelnuts, swapping out refined sugar for muscovado and coconut sugars. The result is a sweet, nutty biscuit that's both crunchy and chewy. View the full recipe here.
Mini Salted Dark Chocolate Pots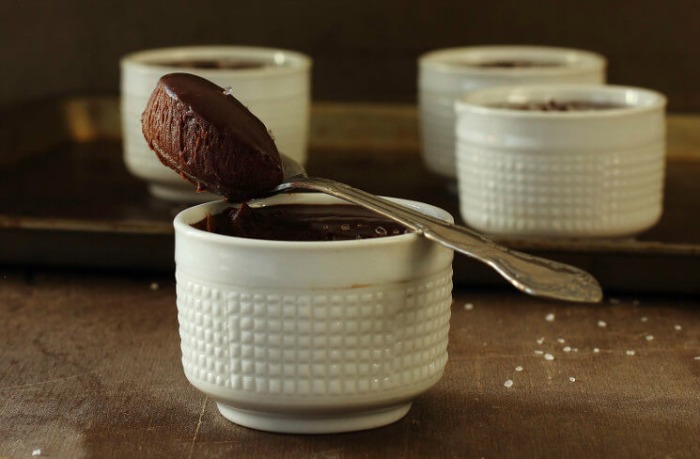 Image property of Foodness Gracious
The perfect individual dessert for a spoonful of something sweet, this recipe is sweet and creamy, with the use of sea salt a welcome savoury contrast. Using just five ingredients, these pots can be made and refrigerated ahead of use. To see the full recipe, click here.
Vegan Chocolate Silk Pie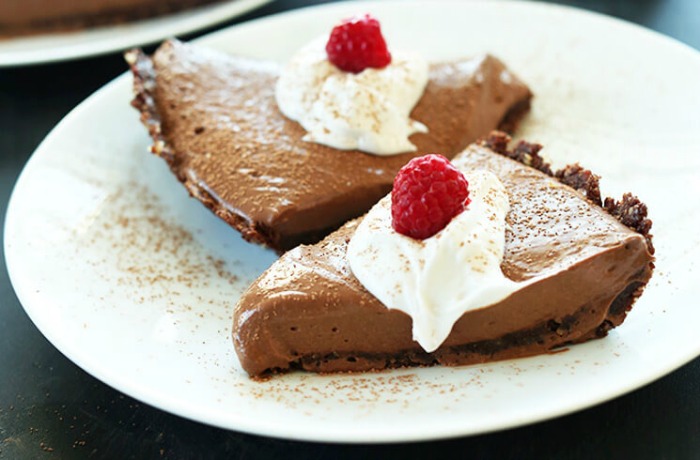 Image property of the Minimalist Baker
Incredibly gooey, velvety and with a raw brownie crust, this chocolate pie is rich – and satisfying. Silken tofu is the key ingredient, creating an unbeatable texture without affecting the taste of the chocolate. Click here to view the recipe.
Salty Chocolate Date Caramels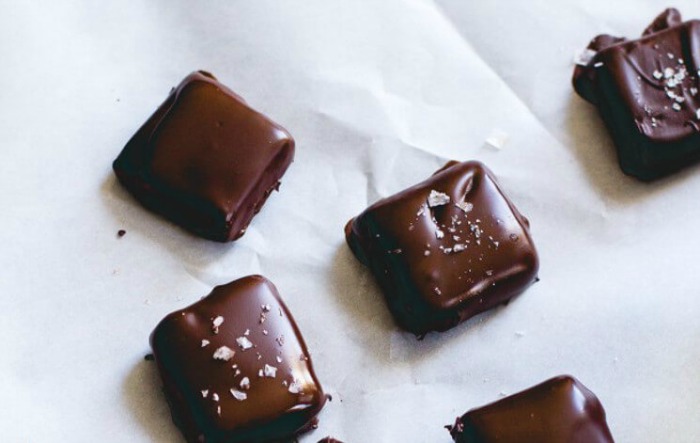 Image property of Heartbeet Kitchen
These chocolates will make the perfect addition to your Easter table – or for giving out to guests. This recipe uses dates, dark chocolate, and almond flour and butter, resulting in vegan, gluten-free (and healthy-ish) caramels. To see the full recipe, click here