If you haven't already heard of HURR, they are the leading high-end rental platform that since 2018 has changed the fashion market. Offering a mix of peer-to-peer rentals, alongside labels available directly from exclusive brand partners, HURR has created the circular fashion model that we were all looking for.
Helping to cut down on single-wear items, HURR users are able to try investment pieces before they invest and make their wardrobe work harder for them. Joining Sophie Devlin, Head of Partnerships, who has been with HURR since the beginning we discuss sustainability, future plans and more.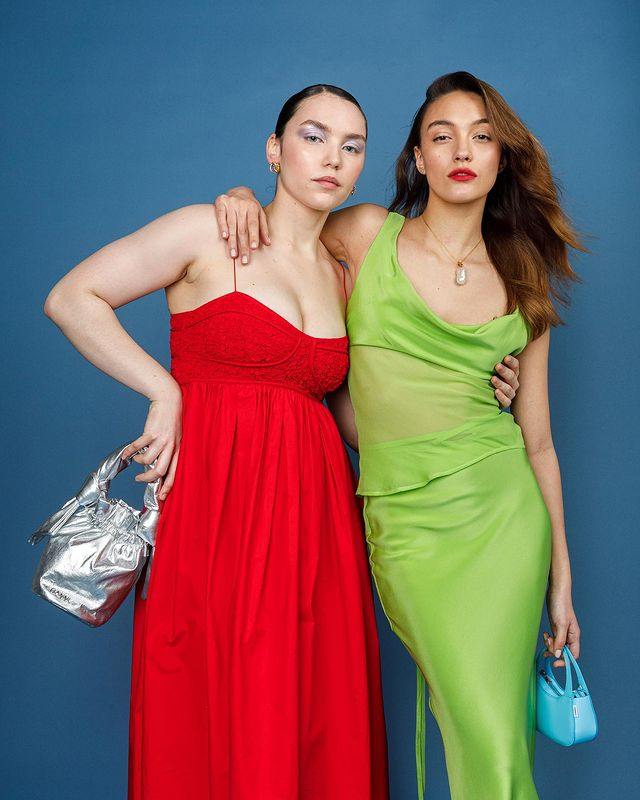 Please tell us a bit about your story and what inspired you to join a rental company.
I've always been fascinated by big, disruptive ideas that will change the fashion industry for the better. I met our founder and CEO, Victoria when HURR was in its earliest stages, joining as employee no. 2 to help build out of brand and retailer strategy. 
It's been a very steep learning curve from the sheer growth we've witnessed through the business – but a very exciting journey to be part of! 
Talk us through your interest in sustainability and why circular fashion is so important.
I often thought to myself when buying something online, why can't I just borrow this from the brand, love it for an event and feel amazing, then send it back? Wouldn't it be so cool if a platform like that existed? 
I'm very particular with the pieces I choose to invest in (and wear year after year) but also want to be smart when it comes to accessing amazing pieces I don't necessarily need in my closet long term. 
Can you talk us through some of the amazing tech features that HURR has?
Absolutely! We've recently launched 30-day rentals which we're really excited about. One of our big focuses is taking rental from a one-off occasion to evolving our proposition into a behaviour change where customers think about their wardrobe more 360. 
We also have our amazing enterprise offering (HURR Enterprise) that powers rental on behalf of a number of leading brands and retailers, taking the best parts of HURR and allowing brands to launch their own in-house offering. 
What's been the biggest challenge for HURR?
Covid…as you can imagine! Now we're out the other side, we've just witnessed a record revenue month for the business – events and the joy of dressing up is well and truly back! 
What's been your proudest moment?
With every brand we bring into the HURR Eco-system, we're getting closer to the adoption of rental on a mass scale. I'll always be grateful to some of our earliest brand partners who really helped set the trend. 
Can you share with us any exciting future plans for HURR?
Absolutely – we're very excited to build out new categories within the HURR platform (for example, we launched Skiwear in Q1 this year which saw significant takeup). We have some really exciting brand partnerships coming up that I can't wait to share!  
What would be your favourite 3 brands on Hurr?
Impossible to narrow down! I'd say New Arrivals, Emilia Wickstead and Saloni. 
What's the most popular rental piece?
The Vampire's Wife is always a go-to over Spring/Summer. 
As a female leader at HURR, what would be your biggest advice?
Surround yourself with a smart team, be resilient (always, even when it's not looking promising!) and never take no for an answer. 
Written by Holly Thompson