From humble beginnings, the menswear brand Represent is renowned for its homegrown ethos and luxury streetwear. Introducing the cult brand to our roster, we shine a light on the Represent success story and join Joe, our menswear trader to take a closer look at the new collection.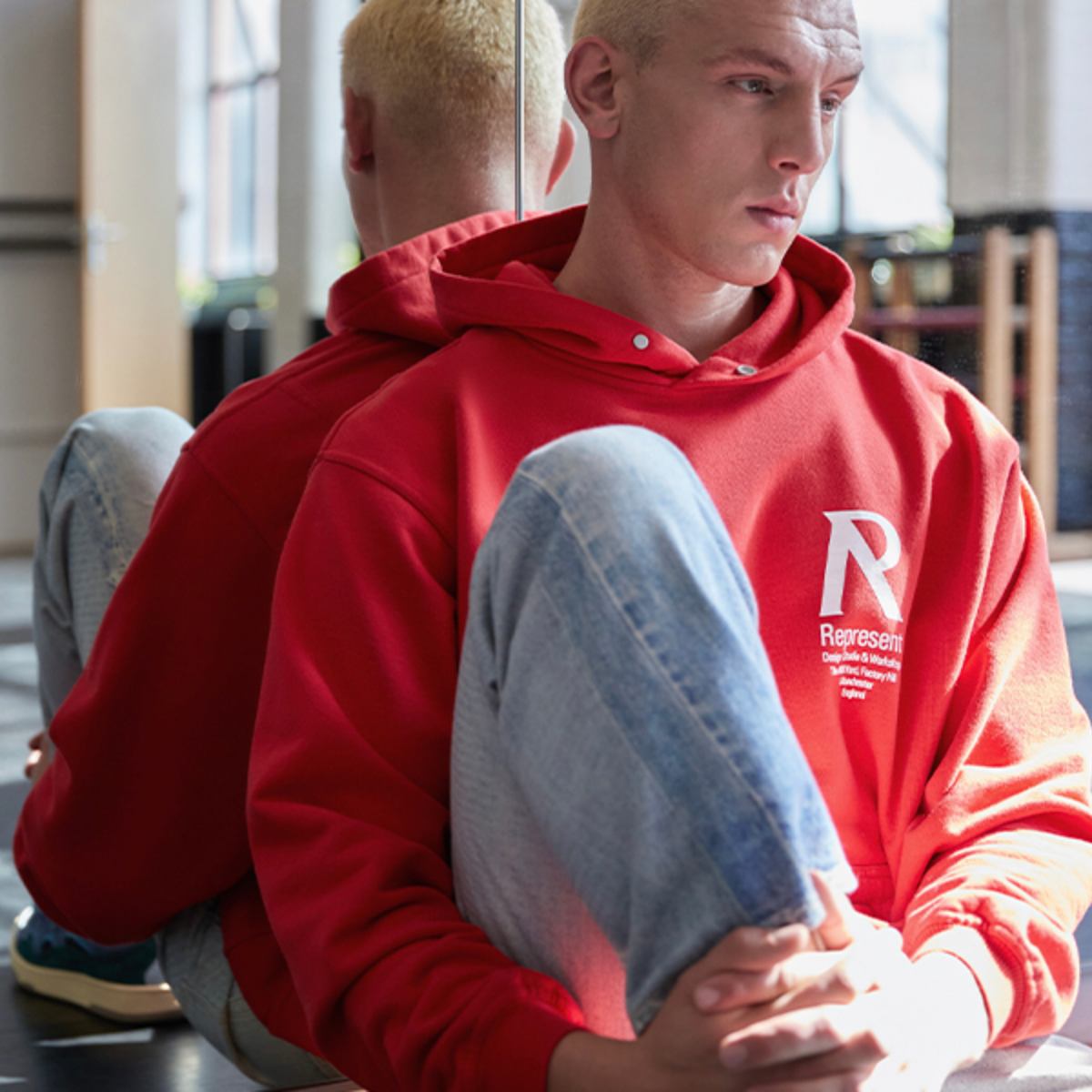 Launched by brothers George and Micheal Heaton in 2012, the luxury streetwear brand was originally started as a university project. Printing George's sketches as graphic t-shirts, the duo started selling them to friends, at festivals and on a basic website.
As the brand matured so did the quality, the fabric and the fits. With the majority of their production based in the UK or Italy, Represent has become an extension of the two brothers and the clothing and quality they want to wear. From their design inspiration to their fabric choices, Represent is a brand that is proud to be British.
Now with a mass following, the label continues to grow as a luxury brand. Remaining attainable for those that have followed the brand since the beginning. Looking at the new collection, here are the pieces Joe pulled out to anchor your wardrobe for the new season.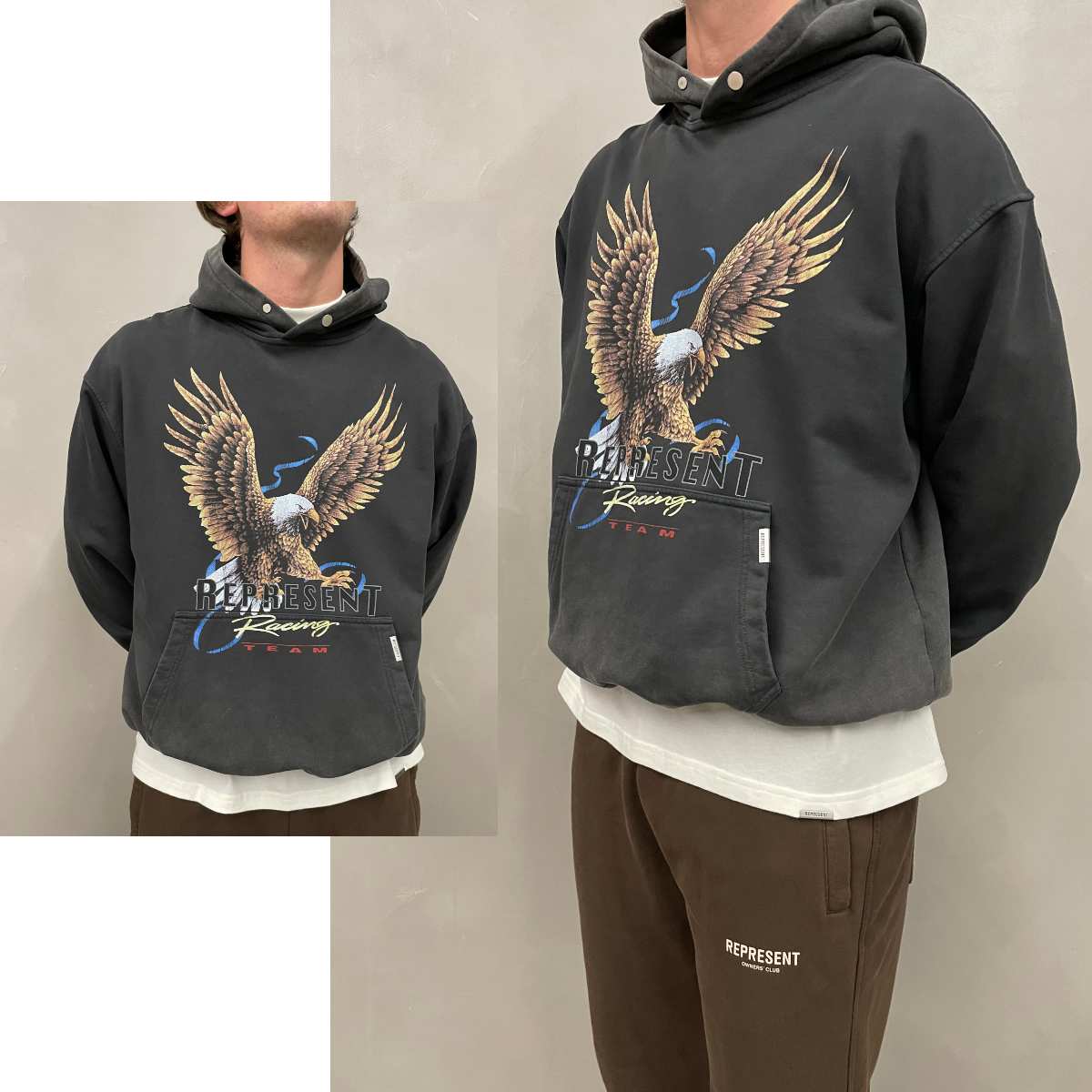 I love the washed vintage look to this hoodie, and the eagle graphic really makes it stand out. It feels great on and the cut is perfect for layering a plain tee underneath. It's a great piece to have at the moment with the weather changing and will look great under a trench or puffer coat.
I chose this T-shirt not only for its clean graphic but for its quality. You can tell it's not one of those t-shirts that will lose its shape after a few washes. The thick collar line and a long cut on the sleeves make it a perfect tee to wear by itself. I paired it with the Owners Clubs joggers for ultimate comfort. I feel like while I could wear this fit around the house, I could still go into town and not feel underdressed, a hybrid fit.