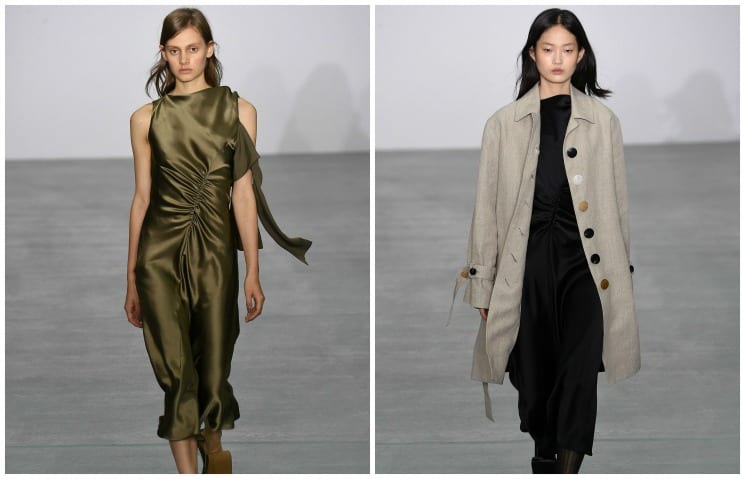 Day one of this season's London Fashion Week saw Eudon Choi showcase his SS17 collection, inspired by the work of Francesca Woodman. The American photographer is famous for her black and white photographs of both herself and other females, often nude, blurred or obscured. Her career was shortlived – committing suicide in 1981 at the age of 22 – but her legacy continues to live on, as was evident in Choi's collection.
The collection was fluid and poetry-like with a slight disjointed feel – paying reference to those blurred, identity-searching photographs of Woodman's. Choi also took influence from his background in menswear, using crisp shirting in the form of cold-shoulder dresses, and pulled and gathered tops that were paired with loose and flowing skirts as though an effortless extension, pulling the whole look together.
Eudon Choi isn't known for his extravagance, and he didn't stray from this norm for his SS17 collection. The colour palette remained neutral – with pale blues, navy, white and black making up the majority of the looks. Prints came in stripes and blurred dots, while a flash of silk khaki added an extra element of elegance to the whole collection.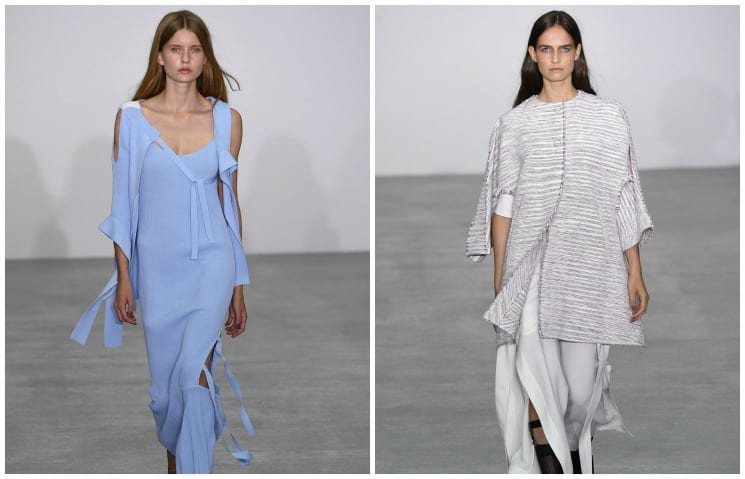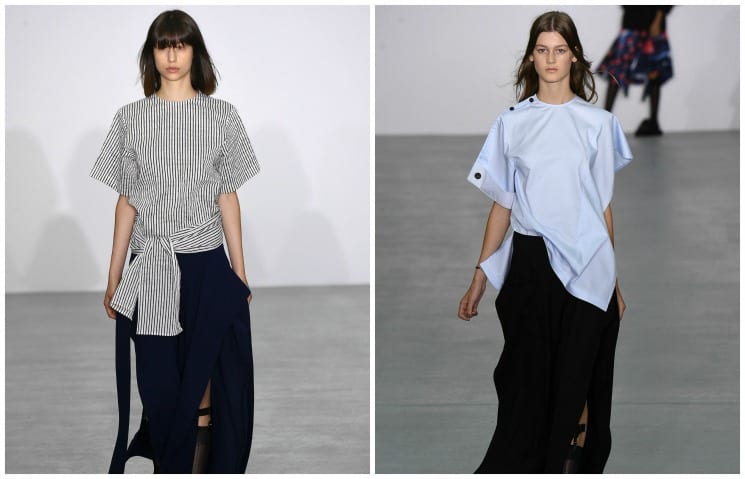 Words by Angharad Jones. Images property of Vogue