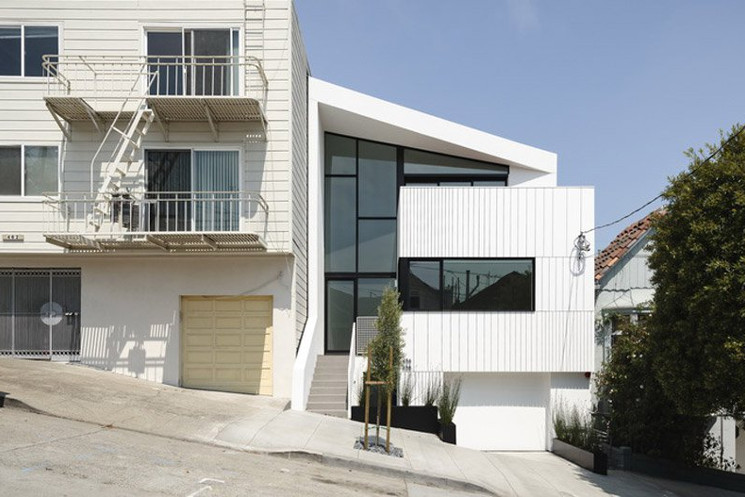 Husband and wife team Robert Edmonds and Vivian Lee are no strangers to modern design. The founders of San Francisco-based architectural firm Edmonds + Lee, the partners (in life and business) have been designing, building and developing homes and buildings since 2005.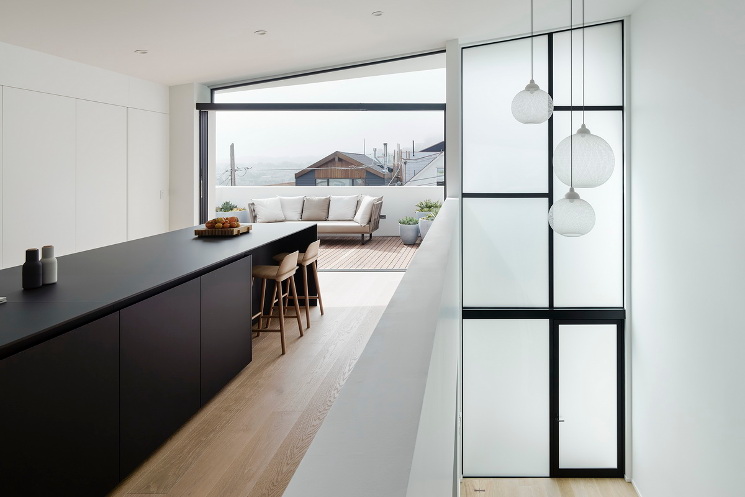 The pair have recently turned their hands to their own home in San Fran's Noe Valley neighbourhood. Named 'Switchback House', the home replaces a one-storey house on a typically steep road with low-scale dwellings. They opted for a similar size; the house becoming a modern and interesting addition to the street rather than an overly-styled eyesore.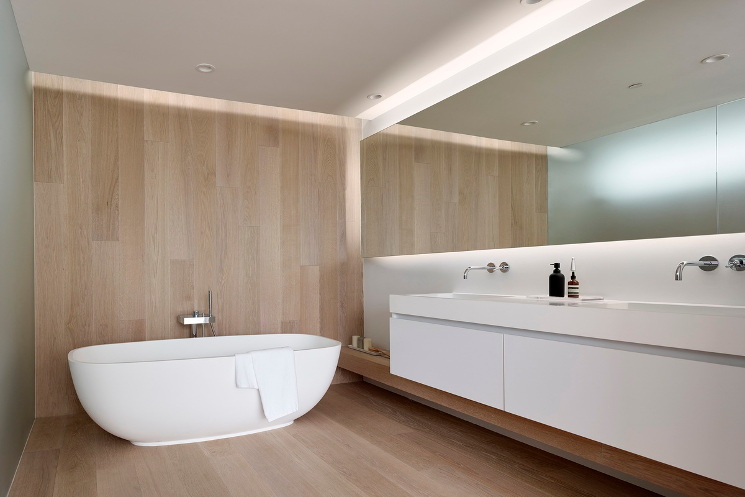 Switchback House is composed of two units, the upper two floors used for Vivian, Robert and their two young children, and the lower floor used as a rental property – with the option for the build to eventually be turned into a single-family home.
Being their own clients, Edmonds + Lee were able to create their space entirely to their own specifications. Untraditionally, the living room and kitchen occupy the top floor to create a loft-style space, complete with wall-to-wall retractable glass walls that open out on to a wooden deck.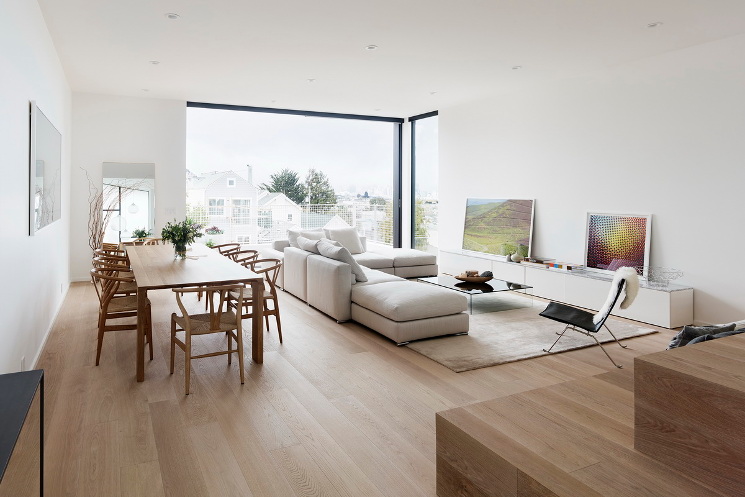 The interiors are kept clean and simple, with a monochrome palette, pale wooden floors and plenty of glass and natural light found throughout. This is reflected in the exterior, with the house clad in white pre-manufactured trim boards and large windows edged in black steel.
To see more work from Edmonds + Lee Architects, visit the studio's website.