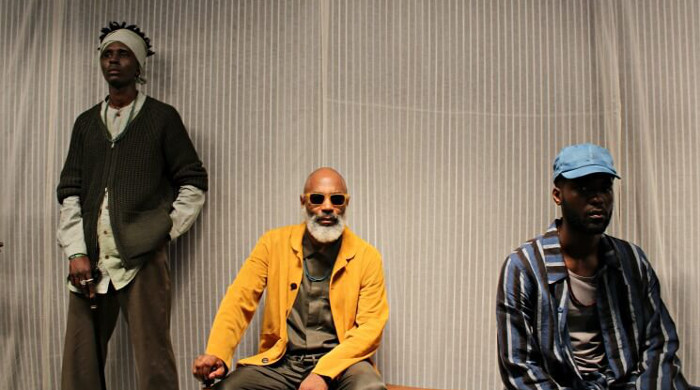 The heat of London over LCM gave way to rain on the second day but the presentation of the YMC SS17 collection brought summer back to England's capital. Live music – by Ibibio Sound Machine – came blaring from the small space on Henrietta Street, setting the scene for the upbeat tempo of the collection.
This season, designers Fraser Moss and Jimmy Collins took inspiration from counter-cultural elements of Britain, specifically the African art that became a part of British culture in the late '60s and through to the early '80s.
The collection – named Okoro – draws inspiration from Malick Sidibe's photography on the influence of western fashions on African teenagers, as well as the Ethiopian Funk 45s and Cameroonian synth tracks that made their way over the UK and made a lasting mark on British music.
The clothing was distinctly YMC – think cropped wide leg chinos, flared jeans, collarless bomber jackets and traditional fisherman trousers. The African influence was found in printed t-shirts with artwork that forms part of the British Museum's Africa collection, as well as beadwork, vibrant colours and dusty shades of red, blue and pink.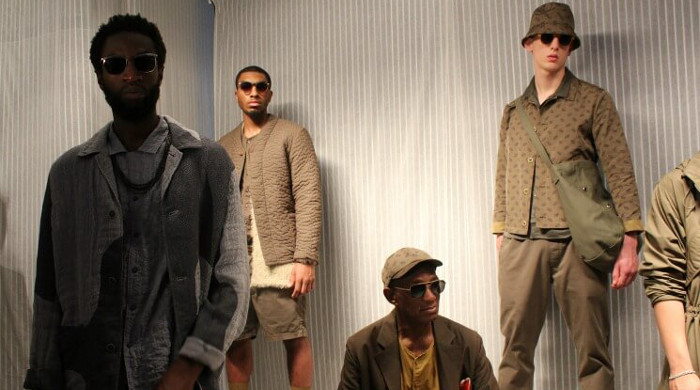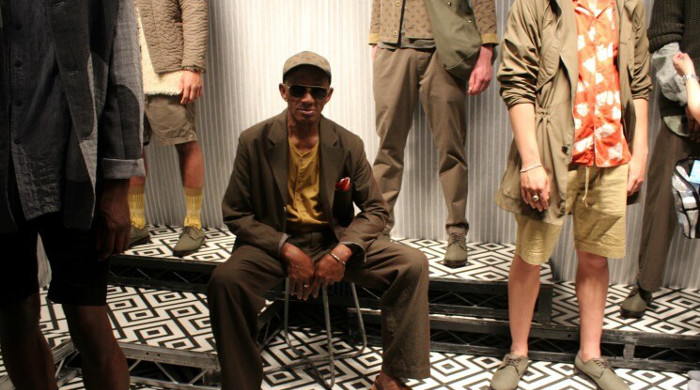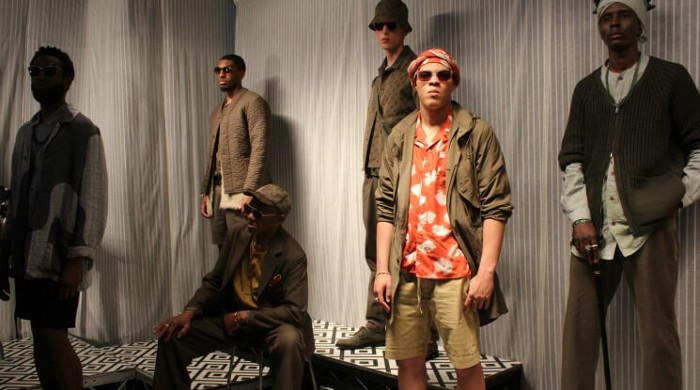 Words and images by Angharad Jones