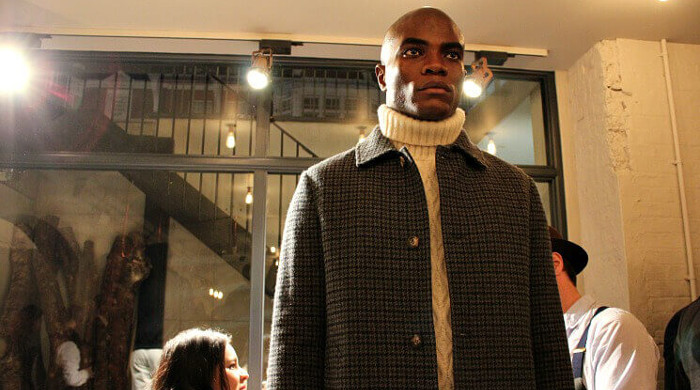 Private White V.C. is one of those rare brands that is involved in every stage of its manufacturing process; from Nick Ashley's designs, the clothes are created using wool from the sheep that they own and other locally-sourced materials, and handcrafted in its own factory in Manchester, making this one of the last remaining true British brands.
Private White is a brand that takes inspiration from its namesake too – WWI hero Private Jack White – creating traditional clothing with a military influence for the modern gent. Its Autumn/Winter '16 collection was no different. A heavy, black suede aviator jacket made an appearance, worn over jumpers and shirts and paired with simple black trousers and solid lace-up boots, while a navy bomber jacket edged in copper zipping and worn with cropped white trousers was a contemporary touch.
The other parts of the collection were classically British and slightly vintage-inspired; chunky roll neck jumpers worn under impeccably-cut tweed coats and cashmere scarves for example, and the revisited three-piece-suit – complete with simple tie.
Like other collections we've seen so far at London Collections Men, trousers were finished in wool, making a refreshing change to the jean or chino that have become ubiquitous in men's wardrobes. At Private White V.C., they came straight-legged, slightly cropped and worn with heavy-duty boots.
This is a collection for the man who wants to look smart but not over-done; the man who likes his classic tailoring and well-made clothes; the man who likes his clothes to remain in his wardrobe for years, rather than trend-led fast fashion that will end up on eBay in a couple of seasons' time.
SHOP PRIVATE WHITE V.C. ON COGGLES >>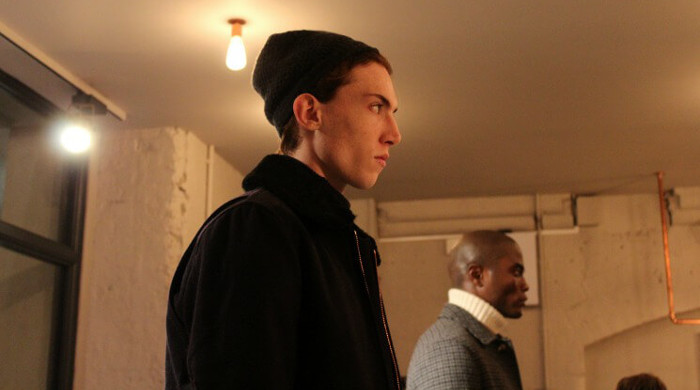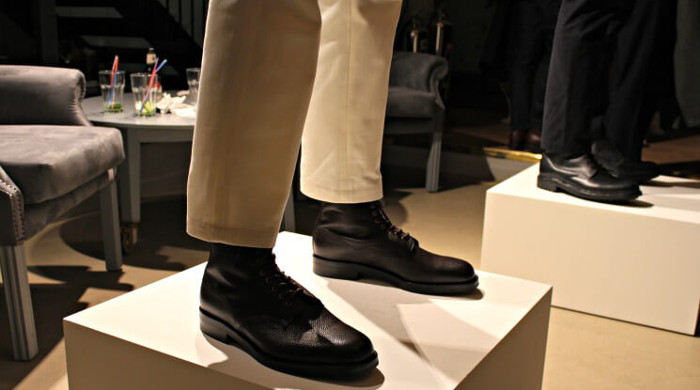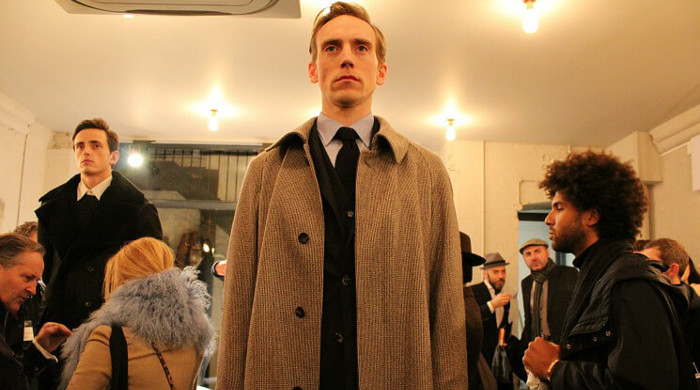 Words and images by Angharad Jones