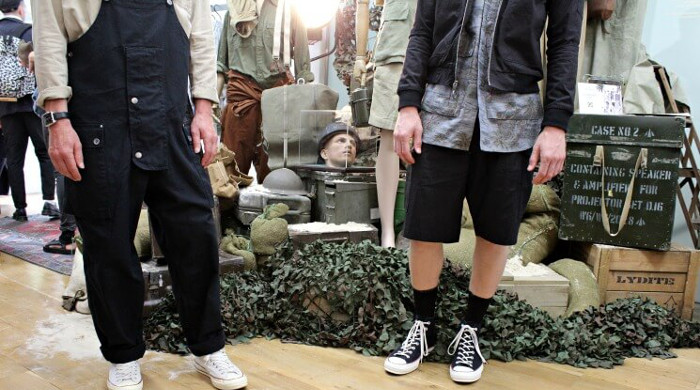 Newcastle-based brand Nigel Cabourn is one that often takes inspiration from army and naval uniforms of the 20th century, creating collections each season that are unique, utilitarian and instantly recognisable.
For Nigel Cabourn SS17, said inspiration came from the WWII British 7th Armoured Division – commonly, and affectionately, known as the 'Desert Rats'. Each of Cabourn's collections – Authentic, Lybro and Army Gym – were influenced by this Egypt-based division who fought battles in North Africa, Italy and Europe during the war.
The desert military theme can be found in the use of combat trousers, cargo shirts and jackets in shades of khaki and camo print, with a new palm print adding a summer element to the collections. The Desert Rats were directly referenced with Japanese cotton and nylon jackets embroidered with replications of the Desert Rats' self-styled insignia.
Signature Cabourn pieces featured – oversized dungarees, workwear jackets, trousers with suspenders and caps worn with flexed peaks – as did a palette of navy, grey and light grey, ensuring this was a collection that flowed seamlessly from the last and would happily fill Nigel Cabourn's fans next spring/summer.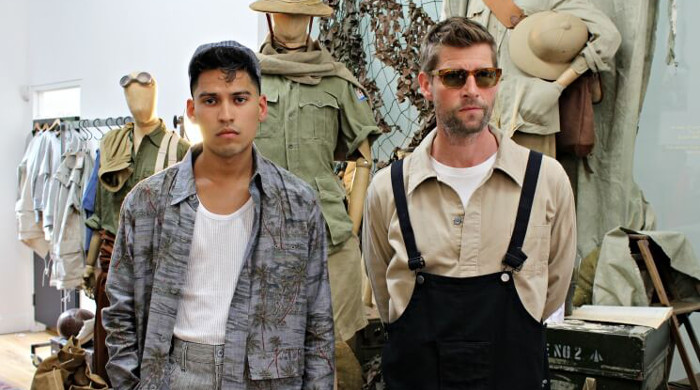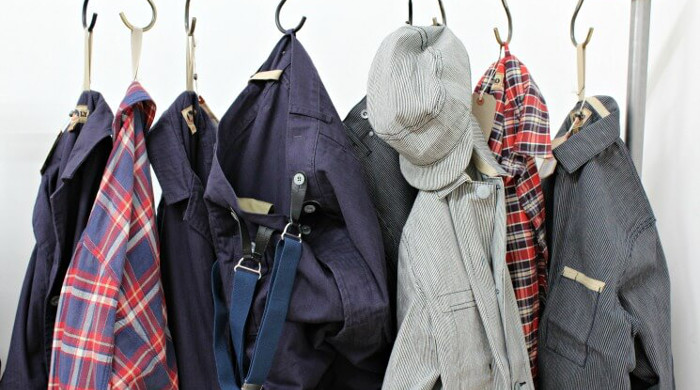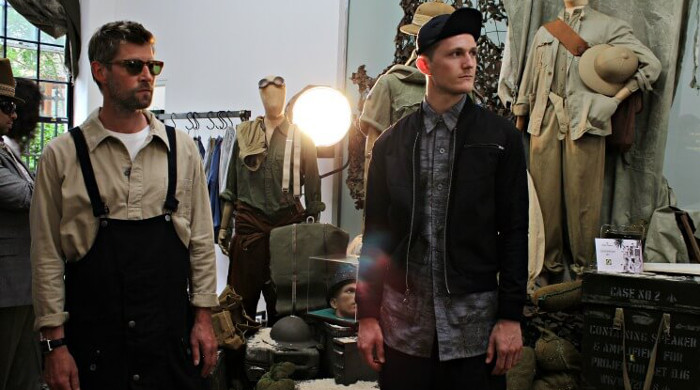 Words and images by Angharad Jones