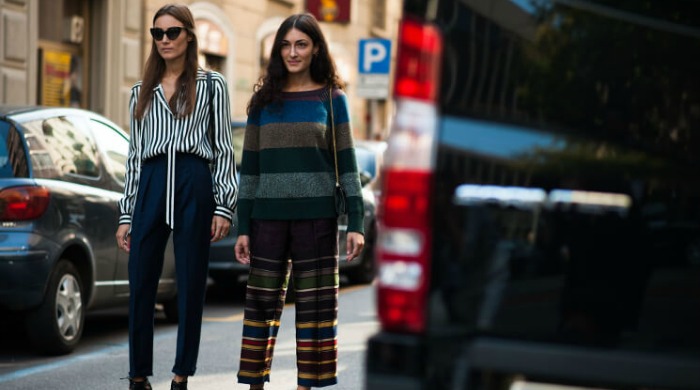 Just as Italy's 15th century Renaissance brought Europe out of the Dark Ages and into modernity through innovation in art, architecture, literature, music, philosophy and science, the country seems to be on the cusp of a similar creative resurgence.
After enduring years of recession, the current refugee crisis and instability as a continent – what with Greece's economic downfall and the UK's controversial EU referendum – it's safe to say that Europe has had a rough time over the past decade. While it may not quite be at Dark Ages status, it was only a matter of time before we started to see a real political, cultural and economic shift in Europe, and once again Italy – and more specifically Milan – is at the forefront.
As well as innovation in food, design and business, Italian fashion is currently experiencing a radical overhaul. For a while it felt as though Italy's fashion was stuck in the past. With iconic long-established brands such as Gucci, Versace and Valentino still dominating the country's fashion scene, it struggled to move past that slightly tired and old-fashioned molto sexy design aesthetic.
A lot of those heavy-hitters, however, have experienced a bit of a generational shift, with new design heads breathing new life into the fashion houses, injecting a much-needed creative energy into Italian fashion and opening the door to young, emerging brands.
Take Gucci for example. Once known for its in-your-face sexuality, ubiquitous double G logo and overly-imitated handbags, the style that Gucci was renowned for became stale and oversaturated – and its declining sales showed consumers' growing lack of interest. In stepped Alessandro Michele, who had worked at the brand behind-the-scenes for 12 years and presented his first collection at Milan Fashion Week AW15. Geeky, romantic and not far removed from Margot Tenenbaum, this was a completely new look for Gucci, and one that was met with critical acclaim – plus, it's put the brand back in the black.
Relative newcomers Jeremy Scott at Moschino, and Maria Grazia Chiuri and Pierpaolo Piccioli at Valentino have only added to the renovation of traditional Italian fashion, while new brands such as MSGM and Stella Jean are flying the flag for eclectic and creative style in the country. It's not just women's fashion either; Pitti Uomo is now considered the star of men's street style, while the likes of Damir Doma and No. 21 are bringing an urban streetwear-inspired aesthetic to the usual slick, polished look we so often associate with Italian menswear.
Italian fashion has a new belief in itself, a new confidence and an urge to prove to the world that it's still number one when it comes to luxury design – and beyond. Milan Fashion Week is exciting again; it's fresh and unpredictable (in a good way) and it may just be the boost that Italy – and Europe – needs.
Words by Angharad Jones. Images by Andrew Barber and Vogue.com